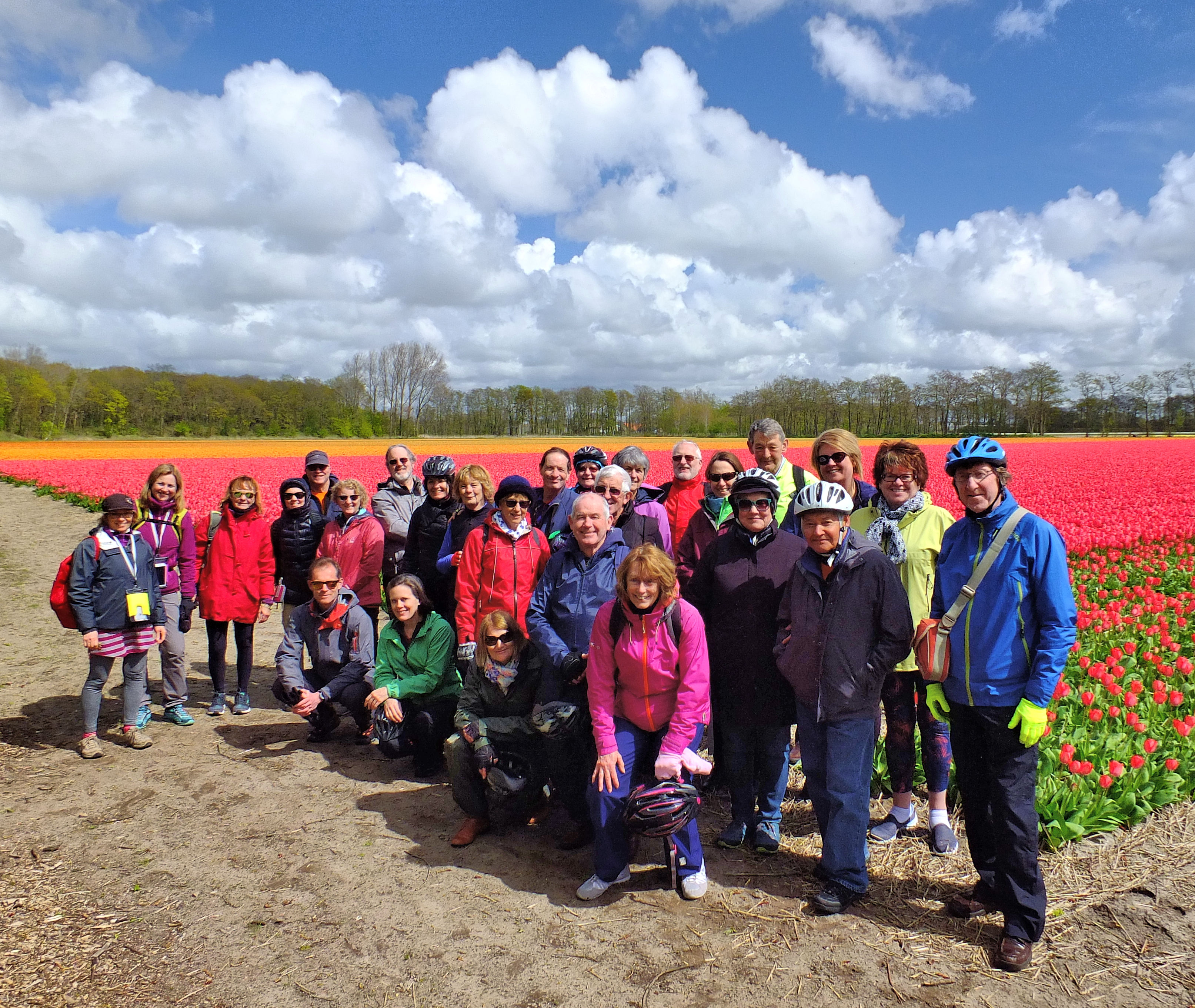 The classic idiom, 'blink and you'll miss it' could certainly be the catchphrase for the fleeting brilliance of Holland's tulips, which only bloom for a few short weeks each year! Our Bike and Boat holiday, the Tulip Tour, is a great way to catch a glimpse of these iconic flowers and our journey is specifically tailored so that you can experience the best tulips of the region. Gripped by 'spring fever' David Thornton and his wife Denise were eager to discover this natural phenomenon for themselves, here's what they thought:
"What an amazing cycling experience! Rain, hailstones, and strong winds and then bright sunlight for the highlight of our Tulip Tour, Keukenhof in all its glory – followed by a gentle cycle ride through the bulb-fields. We stopped off for this photo opportunity before heading back to the boat for our evening meal."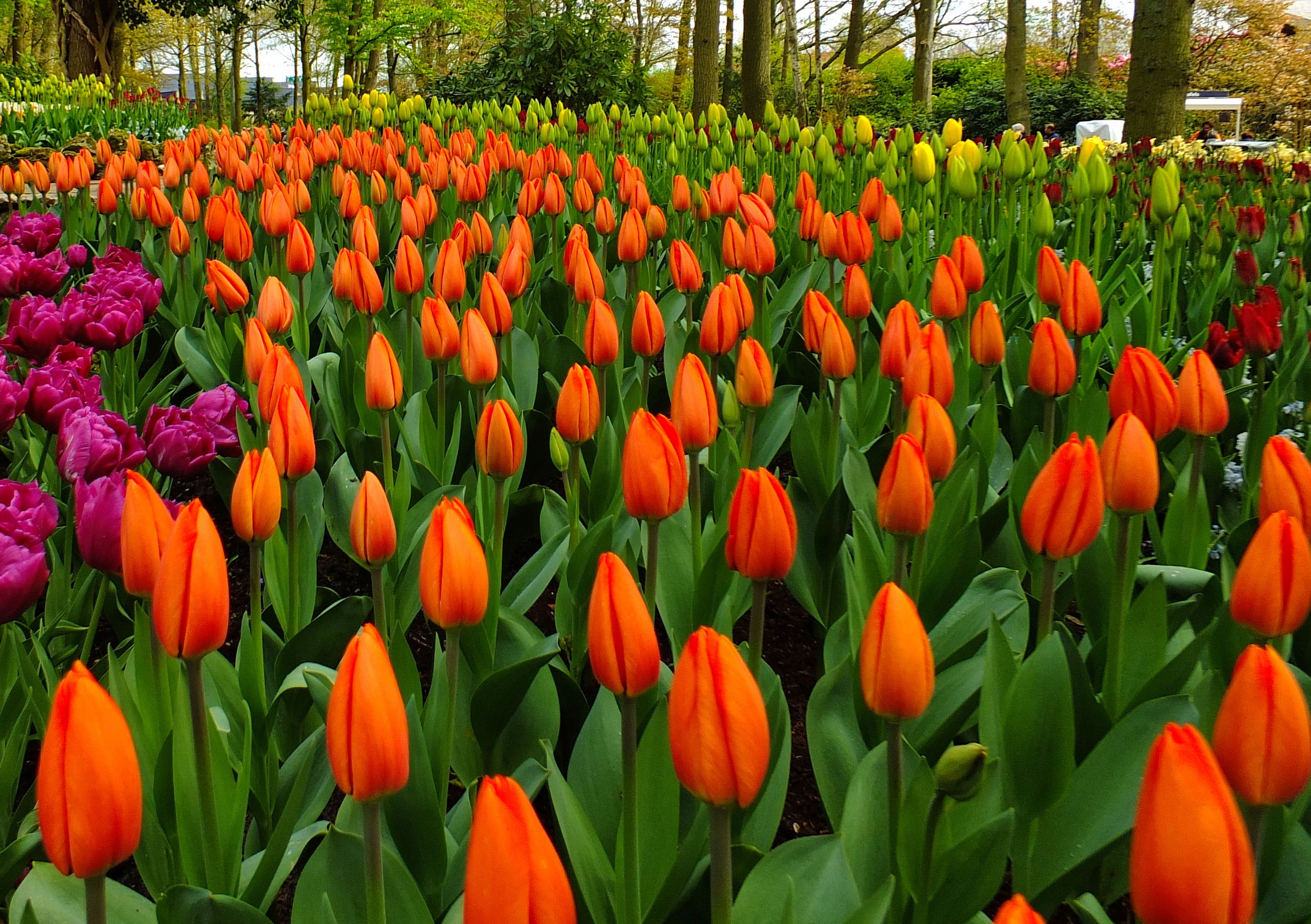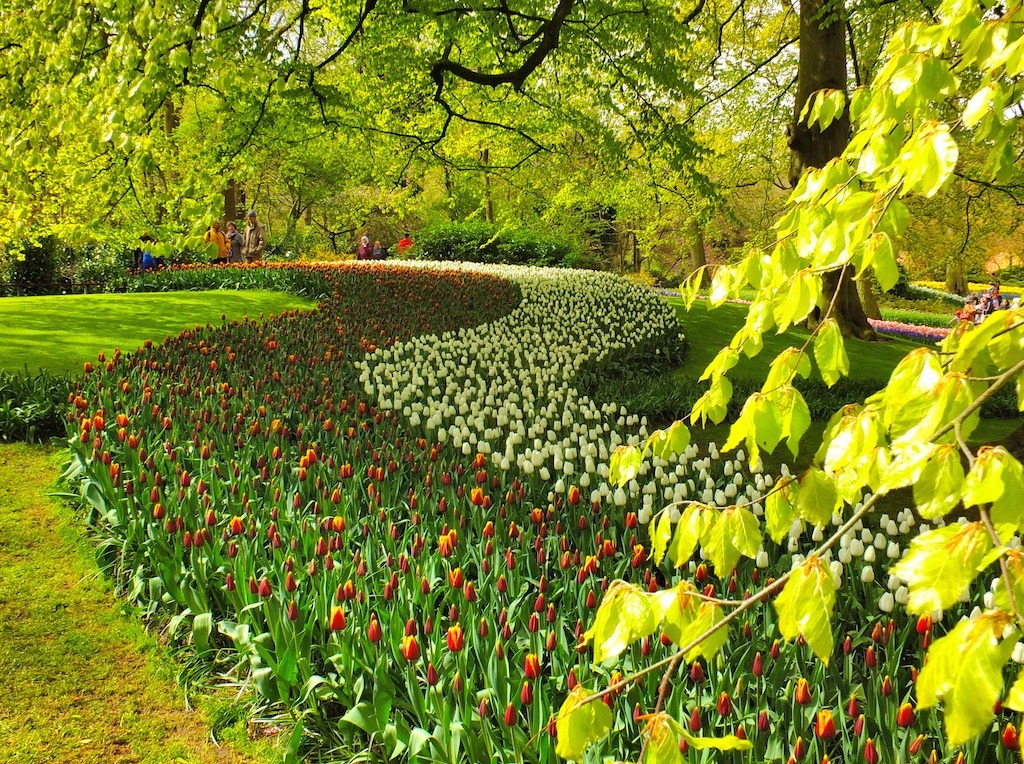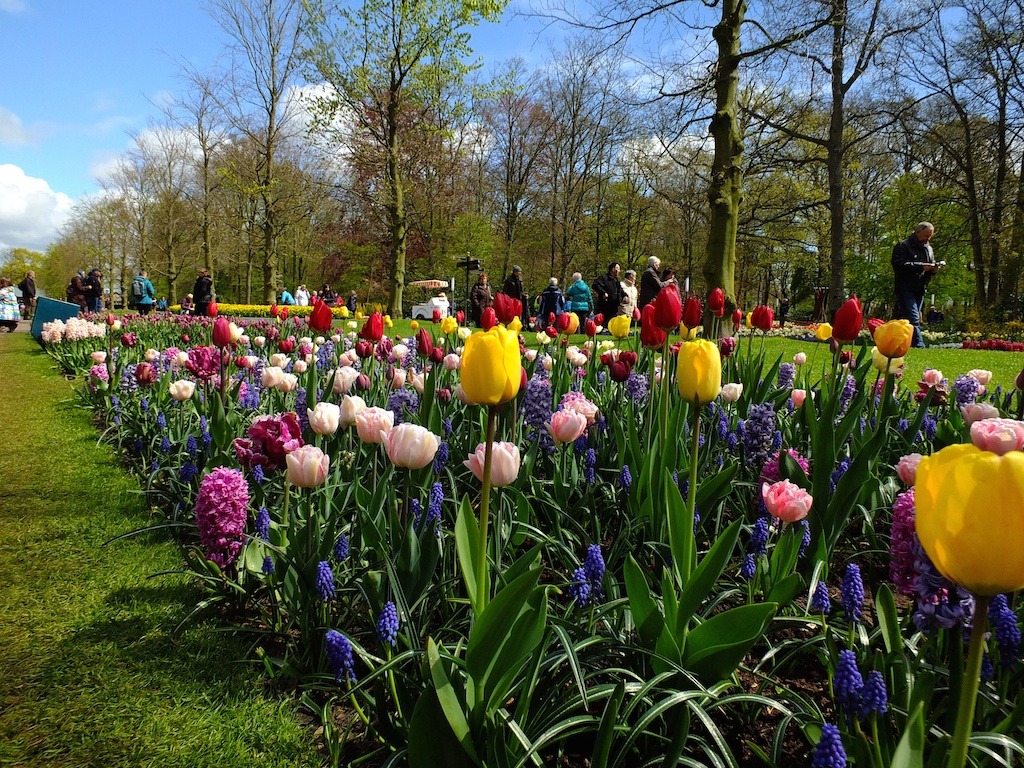 The tulips have caught other people's attention lately too and we were chuffed to see these colourful delights feature in the Guardian. Click here to see this article in full.
David enjoyed cycling our bike and boat holiday, the Tulip Tour. The best time to spot these flowers is late Spring – April to May. For more information and to find out how you can join us here, see our website.