Steve Woods is our Chief Guide. He has worked for Skedaddle for 10 years and is responsible for guide training alongside his work guiding trips and running our bike store in the Lake District mountain bike trips.
What is your background and why did you become a guide?
Before becoming a guide I spent a lot of time travelling, climbing, walking or on my bike. When I looked at changing my career the plan was to find a way of working that allowed me to do more of what I enjoyed. I decided to become a professional bike guide. I wanted to be able to offer a fully insured and qualified professional service so I trained as a guide, a coach and a mechanic.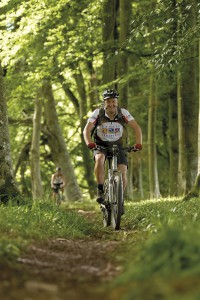 What makes a good guide?
We get a lot of people telling us how fast they are and what races they've won, but that really isn't important. We are looking for people skills and a strong character. Someone who can problem solve and also interact well with clients, other guides and the many people we work with on a trip. Cycling skills are easy, they can be added later. The key role for a guide happens way before the trip has even started. A guide who is well prepared and knows the right things have been put in place can be relaxed when the trip starts. I tell people if a guide looks they are having fun and enjoying themselves it's evidence that they have worked hard and done their job right.
What qualifications do Skedaddle guides hold?
All our guides hold the MIAS (Mountain Bike Instructors Award Scheme), Level 2 qualification. We do an in-house training week every year and have around 50 guides, many of whom are based in Europe. It is a great opportunity to share experiences and information as well as keeping our outdoor first aid qualifications up to date.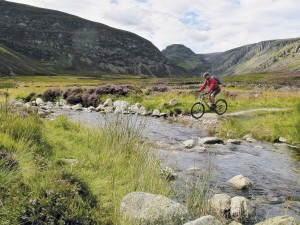 What makes the job enjoyable?
No matter what level of rider you are working with, from a complete beginner to an experienced rider, there is a huge amount of satisfaction in seeing how they change and develop from the time they arrive on a trip to the time they leave. Although based in the Lake District, I spend a lot of time guiding abroad and every trip is completely different. You are meeting different people and dealing with different challenges. I get a real buzz from that and really, when you stop getting that buzz it's time to stop being a guide.