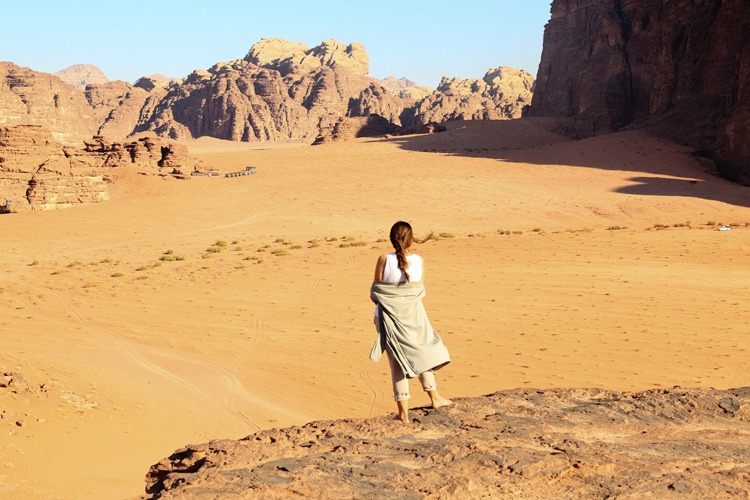 Whilst we still wholeheartedly believe in keeping up the exercise wherever you can, we are partial to a good film when the mood takes us too. They make for a great distraction during these challenging times, when travelling in person has become so much more difficult. So, with adventure on the mind, we wanted to share some of the inspiring films and videos which fill us full of awe and wonder for the world…
Feature films
Get your favourite snacks at the ready and find a cosy spot on your sofa, here's a selection of films we've watched recently, which we think you might enjoy too. You can also handily find them all on Netflix!
Nobody Knows I'm Here
They say: A former child singer, traumatized by his experiences, becomes a recluse, nurturing his hurt until a woman comes into his life and really hears him.
We say: Created by a Chilean director Gaspar Antillo, it is full of the beautiful scenery of one of our all-time favourite destinations! For those unfamiliar with the story, Chile is where the idea of Skedaddle was born, and this film takes us back to the landscapes that can be found on our legendary Lake District tour, with a soulful story to boot.
Magnetic
They say: Attracted to thrills across the globe, intrepid athletes venture to remote locations in pursuit of their extreme form of bliss.
We say: Missing immersing yourself in nature? This documentary is sure to help you get your fix! You'll head to some of the most extraordinary places on the planet and watch in awe as sportsmen and women take on some of the most powerful forces of nature. We love that our favourite town in Spain, Tarifa, home to Skedaddle Espana, also gets a feature.
A United Kingdom
They say: An English woman's marriage to Botswana's royal heir causes diplomatic uproar, but the couple fights against all odds to follow their hearts.
We say: An easygoing, sweet film for those in search of something pleasant to go well with a cuppa. Filmed on location in Botswana – one of our favourite places to ride our bikes.
Jane
They say: Never-before-seen footage shines a new light on Jane Goodall's unlikely beginnings, groundbreaking research and enduring legacy as a primatologist.
We say: If you love exploring the great outdoors and enjoy wildlife sightings, Jane's incredible adventure to the Gombe will not disappoint! An uplifting watch sure to get those positive vibes flowing.
Okja
They say: To the girl who raised her, this massive creature is family. And there's no way big business is turning her into food.
We say: Escape to the remote and magical mountains of South Korea and discover the remarkable adventure of a super pig, Okja. Directed by Bong Joon Ho (director of award-winning Parasite) it provides a quirky satire of the meat industry.
The Boy who Harnessed the Wind
They say: Inspired by a science book, 13-year-old William Kamkwamba builds a wind turbine to save his Malawian village from famine. Based on a true story.
We say: Need more convincing of the power of the humble bicycle? Well, the protagonist of this story does just that. An inspiring real-life story we want everyone to know about.
The Dawn Wall
They say: Cameras follow Tommy Caldwell and Kevin Jorgeson as they take on the staggering challenge of free-climbing Yosemite's most formidable rock formation.
We say: If mighty mountains are where you dream to be, this incredible tale could help satisfy those high altitude needs! Bursting with plot twists and vertigo-inducing camera angles…
The Martian
They say: Abandoned on the surface of Mars, an astronaut presumed dead after a dust storm struggles to survive on the hostile planet and send a message home.
We say: Okay, we know this film is set on Mars, not a destination we have in our range just yet! However the films external shots were filmed in the otherworldly Wadi Rum desert, which we discover during our adventure in Jordan! See our own take on this incredible place in our holiday video featured below…
More 1-minute wonders…
Looking for more visual treats to satisfy your wanderlust? Why not check out some of our adventure travel videos, inspired by the amazing places you can explore on your bikes with us…
2020 marked an extra special birthday for Skedaddle – a whopping 25 years of bringing the world cycling holidays! As you might imagine, we've been feeling a little nostalgic here at Skedaddle HQ and have been reminiscing about the amazing adventure our co-founders (Paul and Andrew, to those unfamiliar) undertook in Chile all those years ago. Watch their video for an ultimate throwback to 1994…
Discover Northern Spain's incredible network of quiet roads on our journey from Bilbao to Barcelona that will take you from the Atlantic to the Med…
Escape to the gorgeous rolling green landscapes and historic treasures of Northern Italy…
Follow the remote trails through the least populated county in England on our Sandstone Way mountain biking thrill…
Discover one of the UK's most iconic family cycling challenges…