Cycling journalist Hannah Reynolds has been guiding for Skedaddle for many years now and is one of the masterminds behind our iconic St Malo to Nice journey. Alongside enjoying France's best croissants on a regular basis (not jealous at all) she can be frequently found on our road cycling holidays across Europe. To help you get to know our amazing team a little bit better, we caught up with Hannah for a little Q&A session…
Read all about Hannah's ultimate route through France here!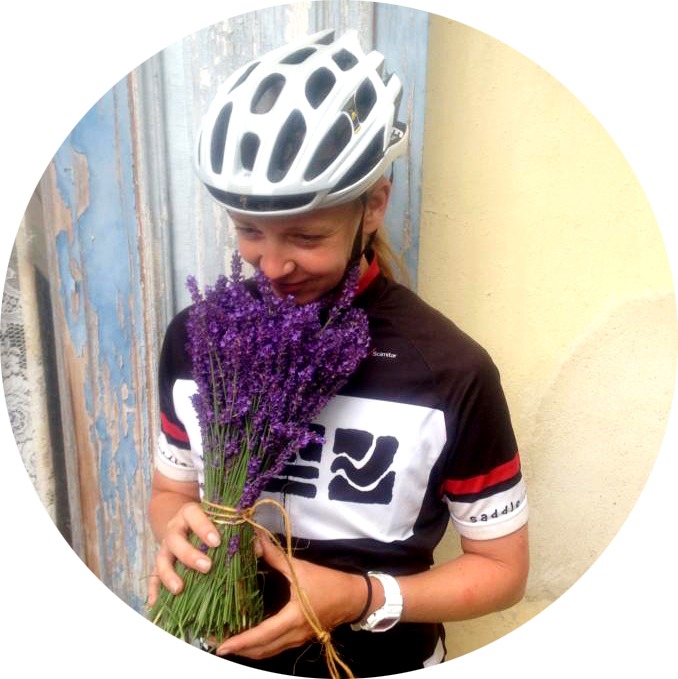 Full name: Hannah Reynolds
Tell us a bit about the place you call home?
We live in the beautiful town of Sedbergh at the foot of the Howgill fells in the Yorkshire Dales National Park. It has stunning scenery and peaceful quiet roads for cycling, sandwiched between the Lake District and Yorkshire Dales makes it a dream place for anyone into the out-of-doors to live.
What got you passionate about cycling?
I started cycling at University in Chichester and was lucky enough to meet a great group of fellow students who were serious cyclists, they were great at encouraging me and showing me the way. In hindsight, I can see how incredibly patient they were with me as they were very talented and extremely fit. Most of the group were racing nationally and even internationally whilst I was still falling over sideways with my feet clipped in!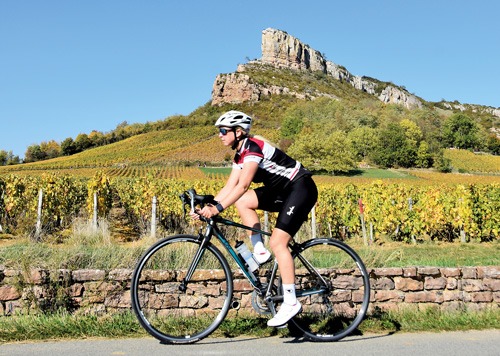 Thanks to them I got hooked and learnt a lot about the sport very fast. I dabbled in everything including track, cyclocross, road, mountain biking and even downhill (very badly). For me, cycling offers so many different things and has meant different things to me at different times of my life. It's about personal goals and challenges and hanging out with your mates. It's travelling and seeing the world, but also a quick evening spin from your own back door. Right now I enjoy taking my son out in the trailer and hopefully starting him on a journey of loving cycling and being outside.
Tell us briefly your history with Skedaddle?
I actually first contacted Skedaddle about guiding in 2004 and when I got rejected (sob) I spent three months cycling around France on my own instead! Scroll on till 2012 when I was working as an Editor at Cycling Weekly, I met David Hall who helped me organize a location photoshoot and my interest in working with Skedaddle was reignited. When David told me they were recruiting new guides I jumped at the chance to give it a go.
What is your favourite day on a bike and why?
My choice would be a day from Entraygues to Mende on our St Malo to Nice trip. Whilst it is one of the hardest and longest days of the two-week trip it is also one of my favourites for the huge amount of variety in the riding and scenery as the day goes on. It's a physical challenge, even for the fittest riders, but also very rewarding.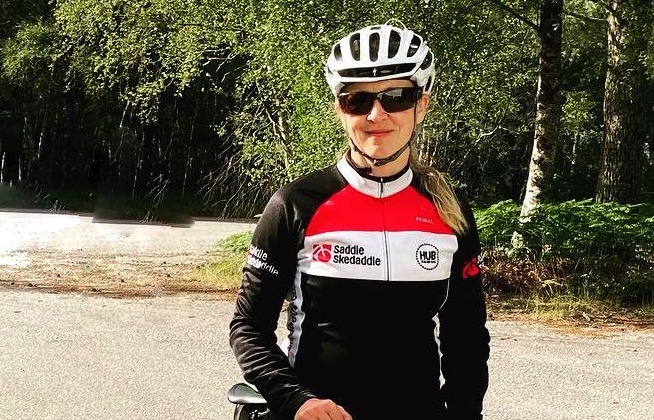 The morning starts following the Lot river through steep-sided gorges, we then pass through the medieval village of Estaing which has a fantastic arched bridge and beautiful views across the river. It's too early in the day for coffee but the smell wafts out of restaurants by the side of the road tempting you in. Some trips I have had to chase riders out of the café and back onto their bikes, it's a long day so you have to keep moving!
After our actual coffee stop, the next section is series of ups and downs in the shade of chestnut wood, the climbing isn't too hard and the descents are twisting and interesting so before too long you arrive at St Lauren d'Olt, yet another d'Olt where we cross back across the Lot and picnic by the side of the river. On hot days its sandy beach and shallow cool waters are very inviting, it is not unusual for riders to start the next section in the wet kit after a little paddle.
The climb of Goudard that day is a tough one but the view from the top spectacular. To help us keep applying pressure to the pedals I tell the story of the Wolf of Marvejols which ate up all the villagers, when it was finally caught they found pairs of glasses and the cloth cap of the baker's daughter in its belly – true story.
The day finishes with a long descent into Mende, where its ancient cathedral spire acts as a beacon drawing us in. We arrive with tired legs and rumbling stomachs, just in time for dinner. An amazing day on a bike!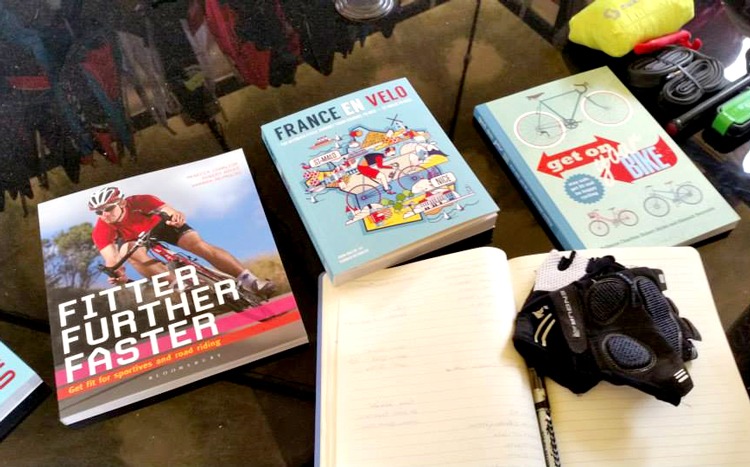 Tell us something about you that we might not know?
I have been a fitness Editor at Cycling Weekly for 15 years, I'm also the author of three cycling books: France en Velo, Get on Your Bike and Fitter, Faster, Further; so it's safe to say I know a thing or two about the world of cycling. I enjoy writing about it and share my experience with fellow cycling enthusiasts, including Skedaddlers of course! You can find a lot of tips, advice and inspiration on the Skedaddle blog where I'm a regular contributor.

Find out more about our Guides and Team here!
Want to know more about our amazing guides? Check out our guide section on the blog to get to know our team a little bit better and for more expert advice on all things cycling!