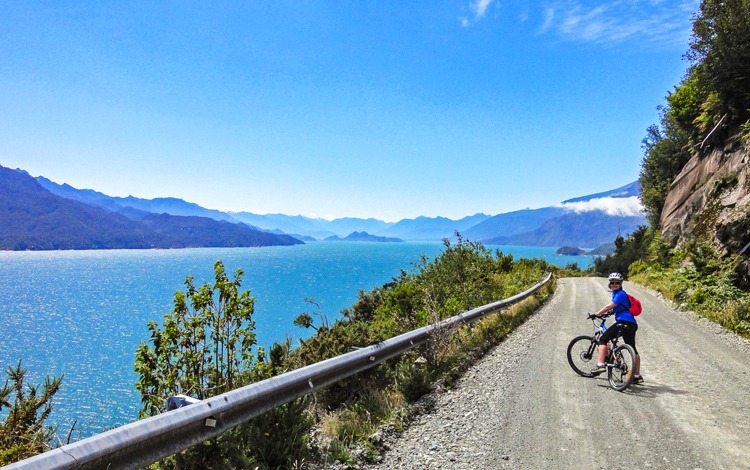 We asked our maybes, newbies, and experienced Skedaddlers what their number one long-haul destination is. And Chile rode out as the clear winner.
It was news to celebrate for us and all the inspiration we needed to create our brand new trip in Patagonia, the Carretera Austral. A trip that's been described as 'like being reacquainted with a dear friend' by our founders…
After all, Chile is where it all began for Skedaddle, inspiring co-founders, Andrew and Paul, as they biked across the country in the mid-90s. You'll be glad to know we've left out the bit where they nearly get swept out to sea after camping too close to a tidal estuary.
So, without further ado, read on to find out more about our new trip as well as our true classic journey through Chile and Argentina's Lake District.
---
First things first… meet Ernesto!
Laid-back, likeable, and passionate – Ernesto has been a guide for us for as long as we can remember and heads up the Skedaddle operation in this part of South America.
He's been a familiar face on all of our tours in Chile over the years, and you only need to read our reviews to see how much of a hit he is. We asked Ernesto what type of riding he prefers and in true style, he said: 'As long as the wheels are rolling, I'm happy.'
The good news is, he will be leading our new tour along the Carretera Austral too!
---
Wining and dining
Chile and Argentina are world-famous wine producers and no visit is complete without a few tasters. Although we're a little far south for the vineyards, our guides and the local restaurateurs are more than happy to impart their knowledge.
Wine is a passionate topic on our classic Lake District tour, Chile versus Argentina being so much more than football rivalry. To keep things neutral, we recommend trying what's on offer on both sides of the Andes. It's hard work but someone has to do it!
For those of you who enjoy a steak, there is no contest here: Argentina, every time. We guarantee you'll not go hungry if you plump for one post-ride.
The lakes and rivers we cycle along are also world-renowned for fly fishing, so if you prefer fish to meat, there are lots of mouth-watering options. If it's seafood you want, popular dishes include caldillo de almejas (clam soup) and chupe de locos – a rich stew made with the Chilean abalone and served with bread baked in clay pots.
Porotos Grandes, or bean stew, is also a mainstay of the area for those in search of a tasty vegetarian option.
Feeling snacky? Empanada it is then! Every South American country has their own take on an empanada, but in Chile the most traditional one is Pino. Ground beef mixed with onions, raisins, olives and hard-boiled eggs. Think Cornish pasty but so much yummier.
---
Now tell us more about the new route, Andrew…
This area of Chile has always been on the Skedaddle wishlist and rightly so. Until recently the roads have been pretty much unrideable in places; suitable accommodation for groups hard to find and because it's not a circular route, we couldn't avoid a long transfer on the return leg.
Things have changed for the better over the years without detracting from the route, and our team in Chile have created a flowing journey without the need for too many transfers.
In this remote part of the world, there are few tourists, making each day feel like an adventure! The people in the small villages are inquisitive and aren't jaded by tourist hordes snapping for Insta instead of stopping by to say hello. This is something we're always conscious of, which is why our groups will be smaller as we do try to stay within these communities wherever possible.
Favourite day
For me, on Day 13 the scenery gets better and better as the trip heads south. Around Chile Chico it's hard to cycle without stopping every few minutes to take it all in. Our route follows the immense Lago General Carrera for about 100 km and takes us very close to the Argentinian border. Chile's second-biggest lake is known as Lake Buenos Aires in Argentina with the border between the two countries across its eastern end. The lake has its own microclimate too that tends to be sunny and its turquoise waters are out of this world beautiful.
Unique places to stay
We end a great day of cycling on Day 7 at Puyuhuapi and stay at a gorgeous lodge at the end of a stunning fjord. Puyuhuapi is famed for its thermal water and is a wonderful way to soak away the tiredness in the muscles.
Another place we adore is the Chelenko Lodge on the lakeside of Lago General Carrera. From your stylish cabin's bed, look out across the azure of the lake, while the scrumptious food and tasty tipples complete the picture after a day on the bike.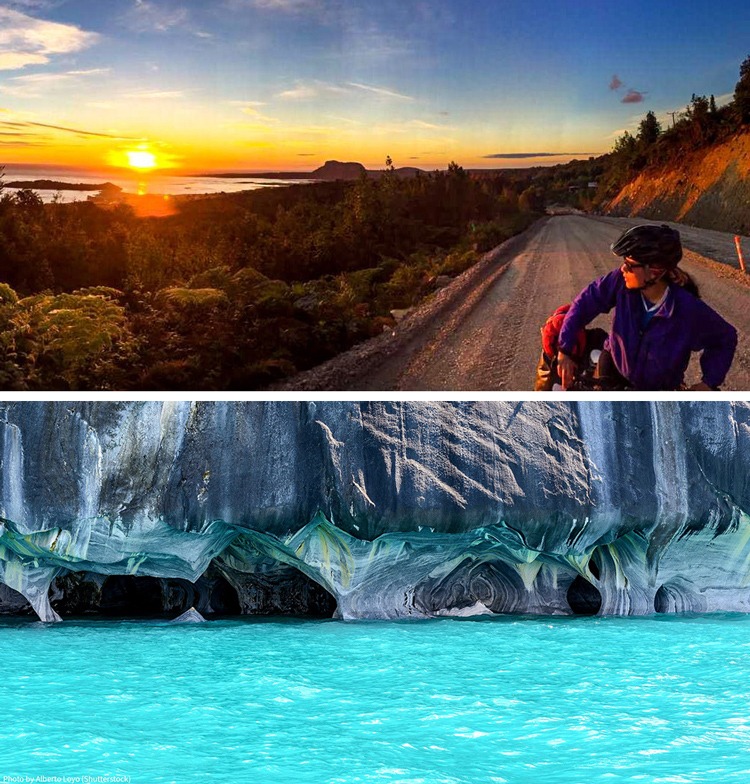 An unmissable opportunity
The Marble Caves (Capillas de Mármol) are one of Chile's natural treasures and we plan to visit them on Day 12 of the trip. We travel to this series of sculpted caves – the Cathedral, the Chapel and the Cave – by boat from Puerto Rio Tranquilo for an incredible end to a wonderful day of cycling on the Carretera.
Interesting local fact
Keep an eye on the skies for the Andean Condor, the largest flying bird in the world with a wingspan that can reach 3.3 metres or 11 feet. The Condor is a national symbol and part of the folklore and mythology of southern Chile.
Is this for you?
It's very much a cycling journey and at the end of the trip you'll feel like you've ridden one of the world's most picturesque rural roads. If you like ticking off sizable chunks of miles most days and enjoy riding in a remote area then you are going to love this trip.
Find out more about our brand new trip in Patagonia here!
---
To fully experience the Lake District in this part of South America you need to explore both Chile and Argentina.
With this in mind, our route starts in Puerto Varas in Chile before heading over to Argentina a few days later. It's always thrilling to cross the border, even if the border guards rarely crack a smile! After time exploring places like St. Martin and Bariloche (chocolate heaven!) we return to Chile and end our trip in Temuco.
Favourite day
Riding amongst the Araucaria (monkey puzzle) trees in Parque Conguillio on Day 12 is an extraordinary experience. Volcan Llaima, one of the most active volcanoes in South America, stands proudly beside us as the scenery turns from lush woodland to a rocky, ash-laiden landscape. After biking through the tranquillity of Lago Verde and Lago Conguillio, a chilled bottle of Volcanes beer in the small town of Curacautin is the perfect end to this day on the bike.
Unique places to stay
Hotel Correntoso in Villa Angostura, Argentina is nestled in the shadows of the Andes on the shores of Lake Nahuel Huapi. The hotel is elegant and peaceful, and has been a historic retreat for adventurers and nature lovers since 1917.
At the end of our trip in Chile, we stay at La Baita Conguillio. Set amongst the monkey puzzle trees in Conguillio National Park, the food and wine here are some of the best you'll try on the trip. Oh and the wooden cabins are super cosy.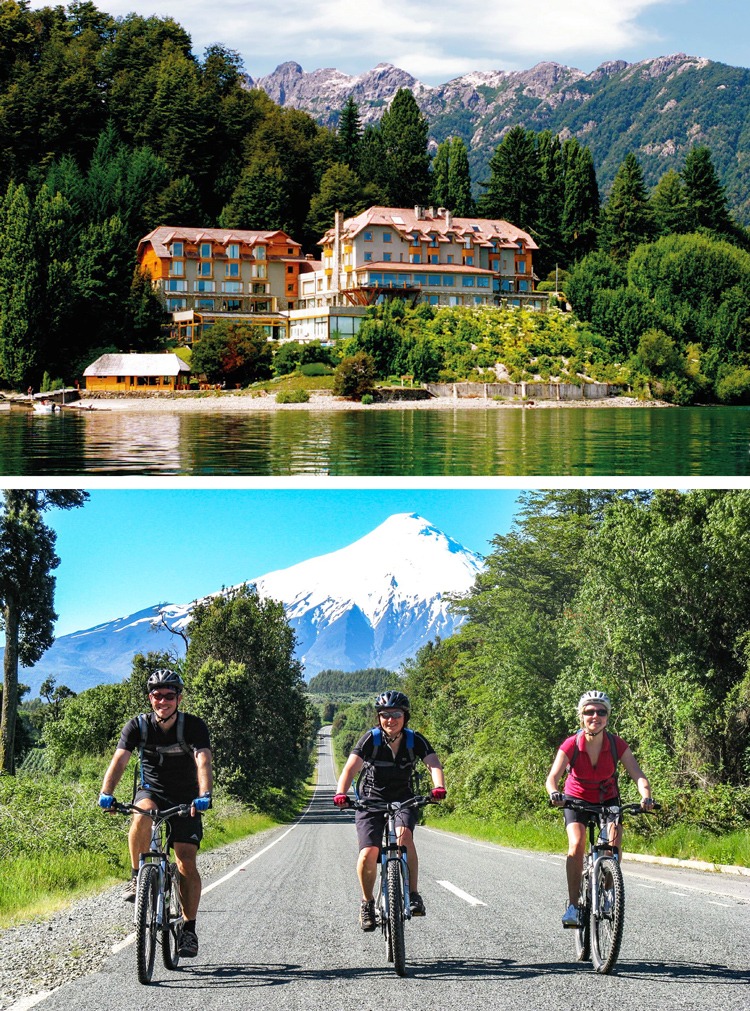 An unmissable opportunity
We never tire of seeing the snow-capped volcanoes. In Puerto Varas, where we start the trip, there is the Calbuco beside the Lakes of Llanquihue, and then en route to Pucon we get to the Volcan Villarica, which we can climb on our day off if you're up for the challenge.
At 2,848 metres, the Volcan Villarica is no mean feat but worthwhile. The feeling of making it to the summit and the views are spectacular. Plus, what comes up must come down, and so will you… tobogganing style!
Interesting local facts
The Chilean Lake District is known as 'Green Patagonia' as it is situated south of Chile's wine-growing area and north of Patagonia.
The Lake District is the heart of Chile's indigenous Mapuche, whose influence can be seen in the area's handicrafts and traditions. The city of Temuco, our journey's end, takes its name from the Mapuche language: 'Temu' meaning water. Temuco has been home to both Pablo Neruda and Gabriela Mistral; two of Chile's most prominent poets.
You'll also notice many of the villages, houses and churches look Bavarian. This is down to German immigration in the late 19th century. There are said to be up to 600,000 direct descendants of German immigrants in Chile, most of which reside in this region.
On this note, Bariloche is sometimes called the little Switzerland of Argentina due to its architecture and chocolate. The best selection can be found on Mitre Avenue or what Argentines call 'The Avenue of Chocolate Dreams'… enough said.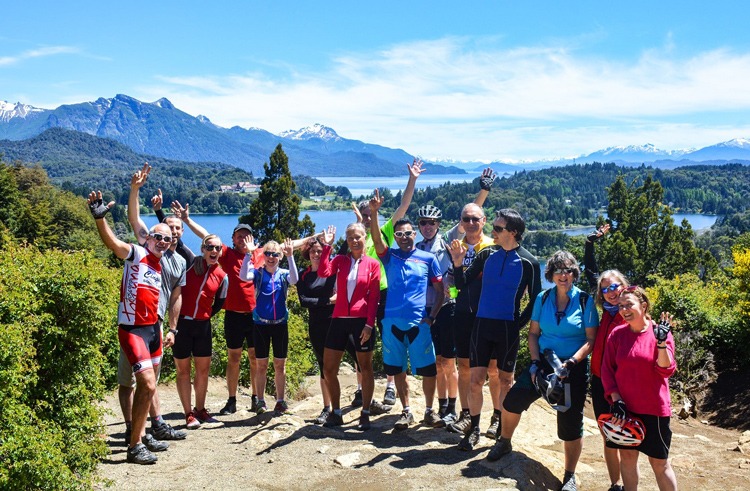 Is this for you?
If you're looking for a less challenging trip than the Carretera Austral, but want an equally picturesque experience then go for the Lake District tour.
There are more home comforts along the way and it's a tad busier in some of the places, which suits those who enjoy a spot of bar-hopping, chocolate scoffing and souvenir hunting along the way.
Scenery wise, there's little to choose between them. Although Osorno and Villarica win in volcano stakes with their perfect cone-shaped, snow-capped tops.
Discover more about our true Skedaddle classic in Chile here!