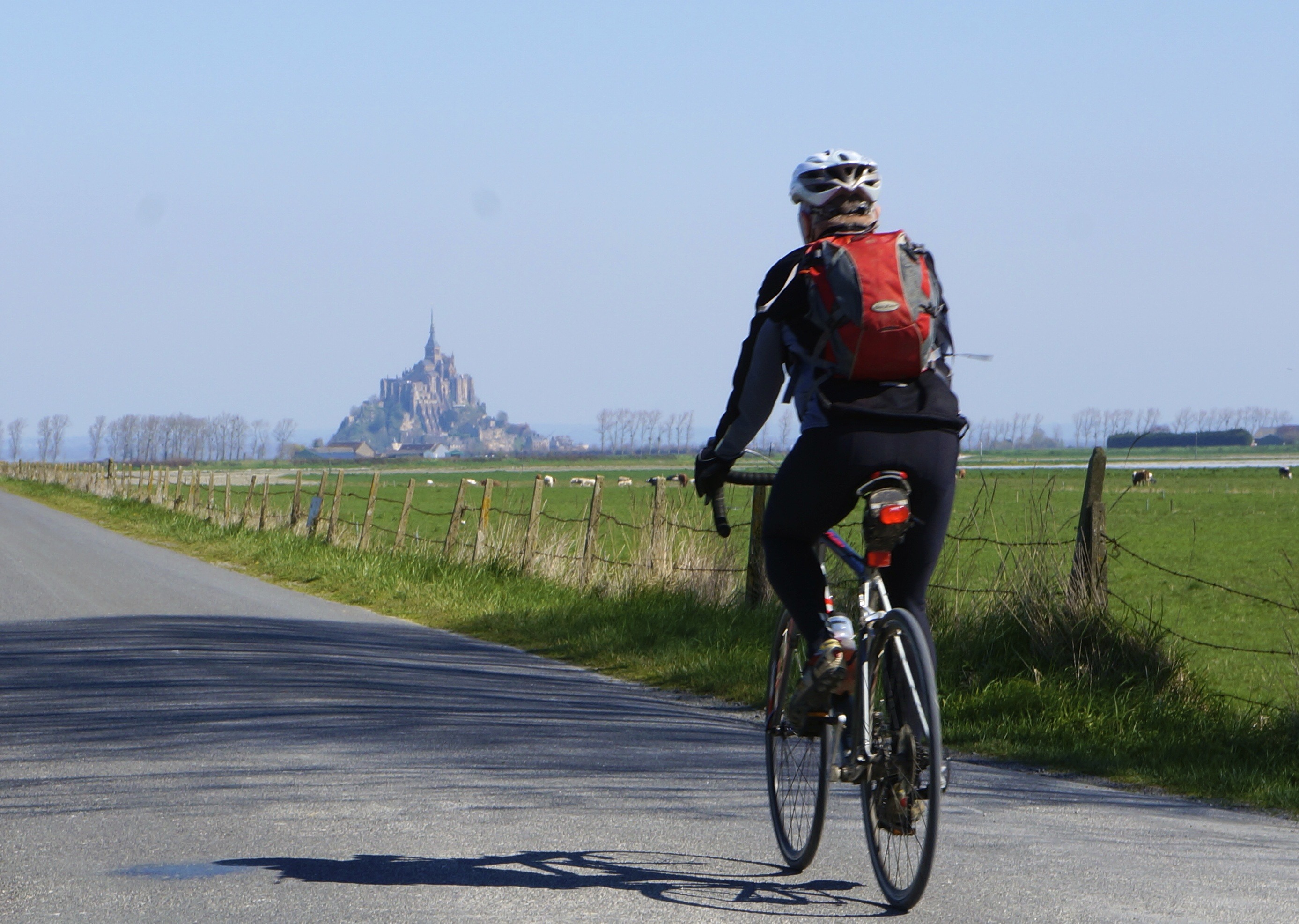 We love receiving your Customer Competition entries and our April Winner goes to leisure cyclist, Sheila McIntyre, who recently headed to France to explore beautiful Brittany with her husband! Sheila has won £250 towards her next Skedaddle holiday and will be in with a chance of winning a further £1000 at the end of the year. Want to find out how she got on? Time to read on:
It had been a well-kept secret for nearly six months, but on 30th December 2014 – my husband's 60th birthday – all was revealed.  My present to him was a Saddle Skedaddle cycling tour of Brittany!  (Better than the pair of socks he'd been expecting…)
Sam was delighted!  Route, accommodation, daily luggage transfers were all taken care of.  The only decision he had to make was, would we take our own bikes with us, or hire from Skedaddle when we got there?  Sam decided he'd prefer to use our own trusty steeds, but it was nice to have that choice, and – had we not already owned a car which can easily accommodate bikes – it would have made the otherwise impossible quite feasible.  A typical example of Skedaddle's marvellous "We've thought of everything" service.
Even though it had been high summer when I'd originally booked the Top Secret Holiday, I figured that around the time of Sam's actual birthday, late December, would not be an ideal time to go cycling for a week – not in this hemisphere anyway.  Thus it was to be a deferred present taken in the spring, and I arranged our break for April when the schools would be off.  (Sam is a teacher, so alas he is still expected to turn up for work during term-time!)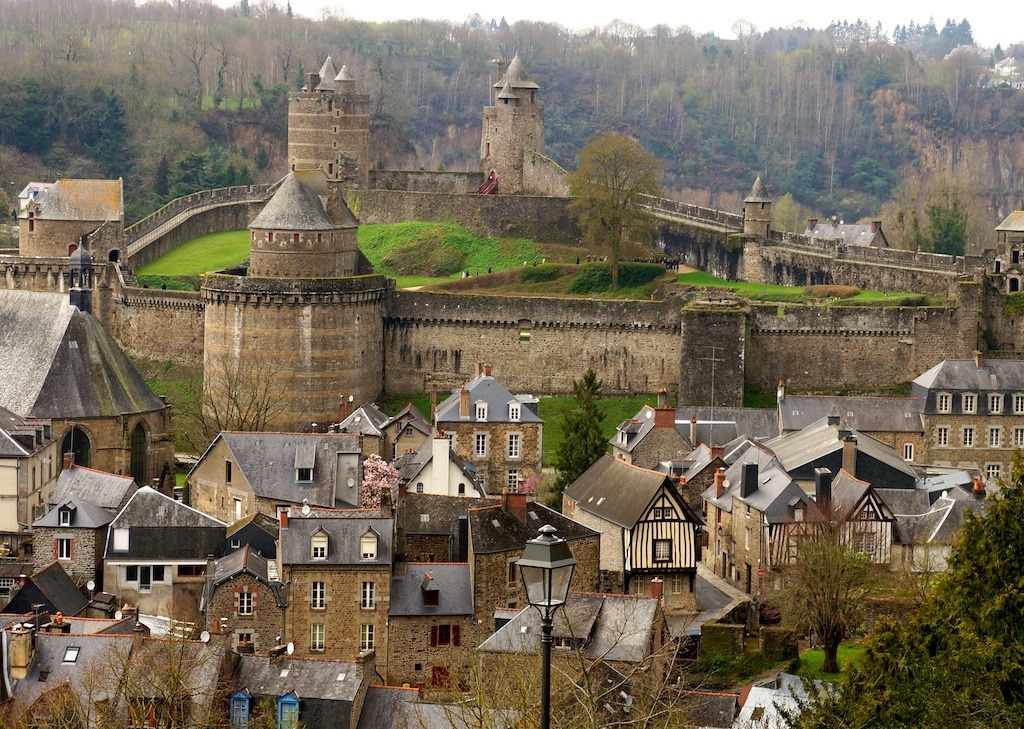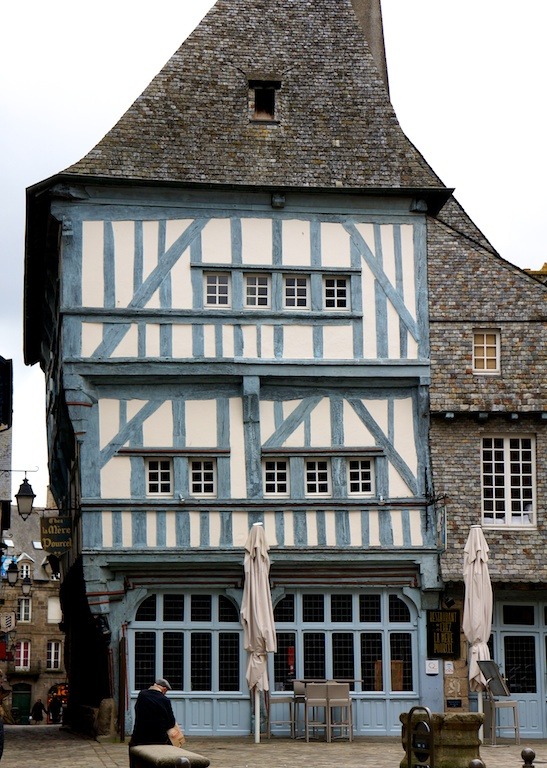 As it happened, the timing was ideal.  With winter over, it was still early enough in the season for everything to be bright and fresh, but – with the French school holidays yet to start – we had time and space to ourselves.
And who could ask for more scenic countryside to savour in that peaceful solitude?  Our route took us from St Malo to Dinan, thence to Combourg, Fougères, Pontorson, Cancale, and finally back to St Malo.  All are picturesque small-medium sized towns, steeped in history, and a pleasure to explore after a day of cycling along quiet minor roads or narrow winding lanes or pretty riverside paths.  A magical mixture of exquisite experiences and delightful destinations!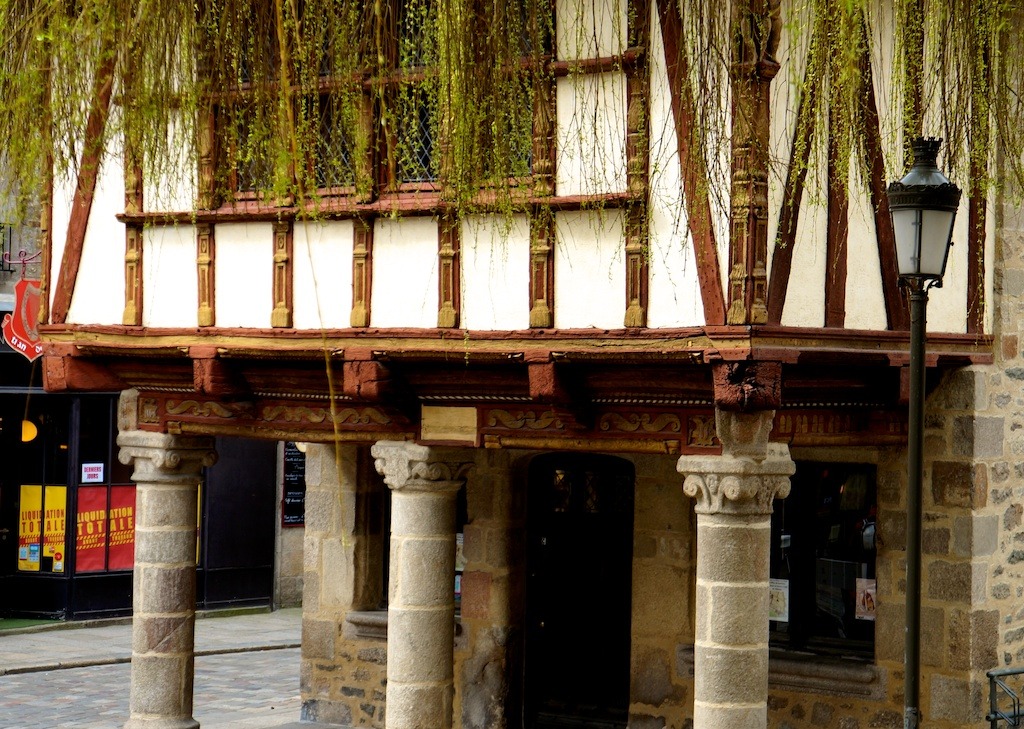 Highlights of our week?  It's difficult to know what to leave out!  The beautiful banks of the River Rance which we followed for the first couple of days, or the breath-taking coastal views further round our itinerary?  And I wouldn't want to try to place our hotels in order of merit either.  All offered warm friendly hospitality, with perhaps a special accolade going to the lady hotelier in Combourg where – after our one day of rain – we arrived bedraggled and bespattered top to toe with mud and grit.  Did that faze her?  No!  She welcomed us with open arms (well okay, not quite!), and with kindly patience allowed us to drip in her hotel foyer while she booked us in, even offering us a choice of rooms.  A couple of days later, in Pontorson, and we found we'd travelled back in time to a hotel dating from the 16th century, complete with splendid winding staircases, uneven creaky floorboards and a ghost.  (Actually, I made up that last bit!)  I'm 'relieved' to say though that our en-suite was definitely 21st century.  Situated immediately below our bedroom, and reached via the quaint narrow spiral stairs in one corner, it was spacious and positively decadent.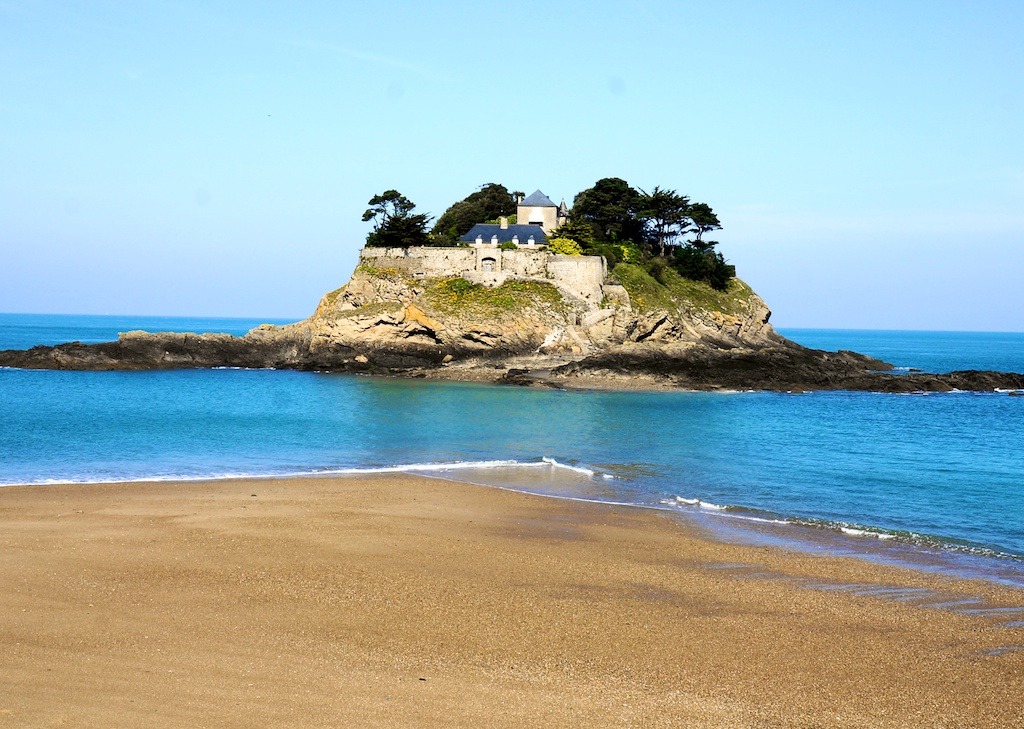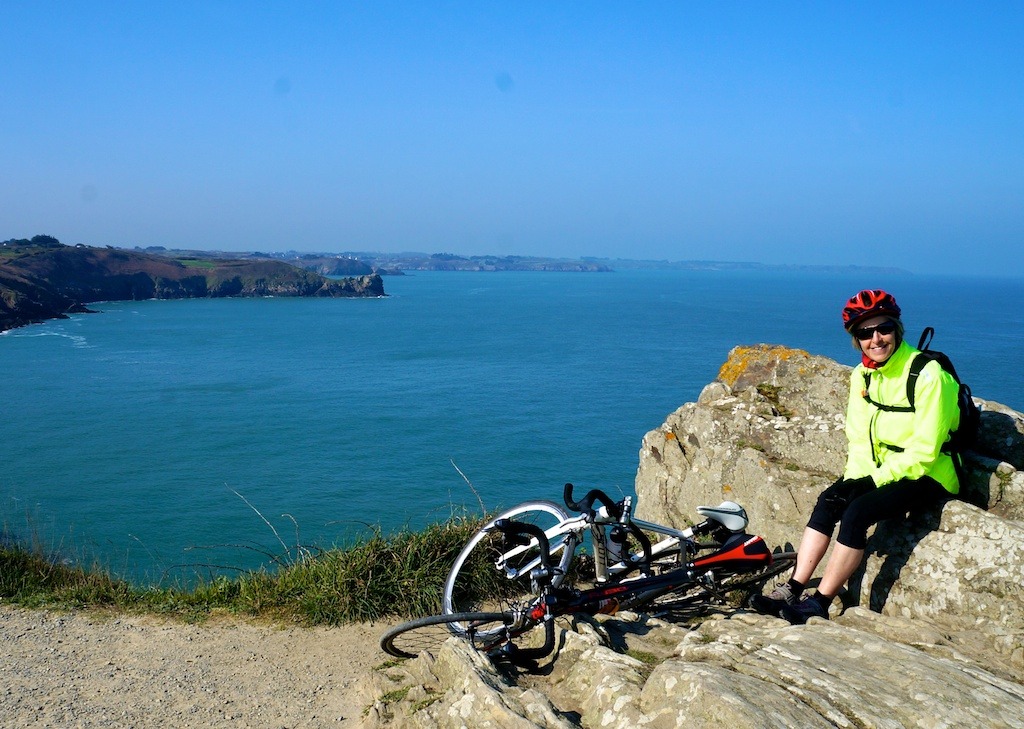 Nor was it just Sam and I who were spoiled rotten.  Throughout the trip our bikes enjoyed generous TLC too, secure cycle accommodation being something else that Saddle Skedaddle make a priority.  In some places the bikes were tethered in stables or outhouses.  Elsewhere they shared accommodation with strange bedfellows such as lobster pots and canoes.  And on one occasion we were invited to park them right inside the actual hotel building.  Truly 5* treatment!
You begin to get the picture.  We had a marvellous time in Brittany!  Touring the region on our bikes gave a new depth of meaning to being in the countryside.  Just check out Sam's pix to get a flavour of this!  Heartfelt thanks go to Saddle Skedaddle – and their local sister organisation, France à Vélo – for making it possible.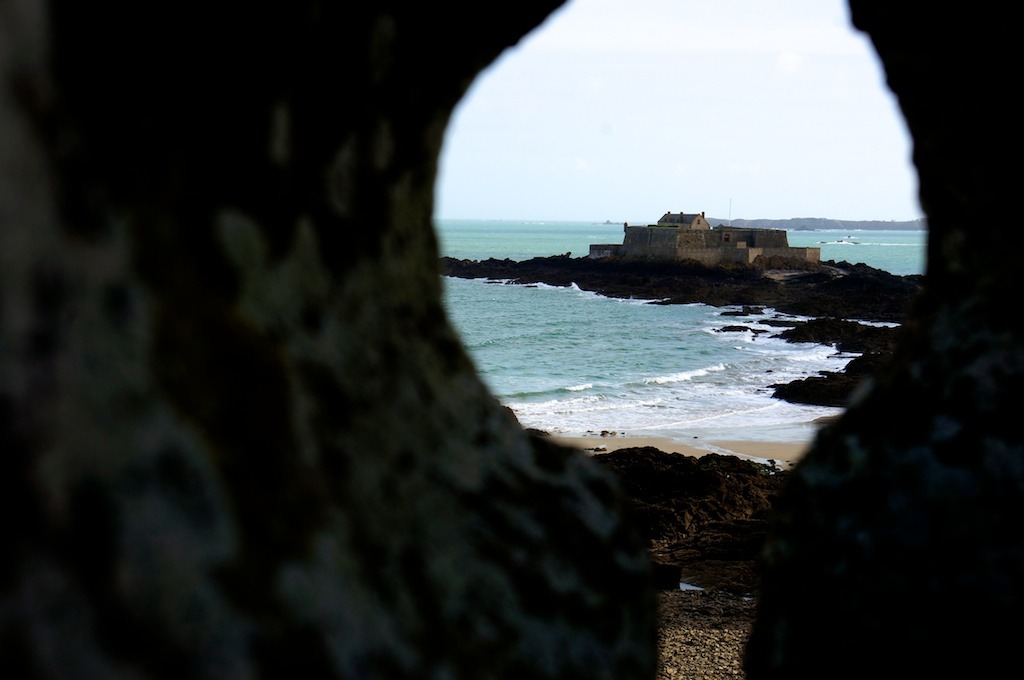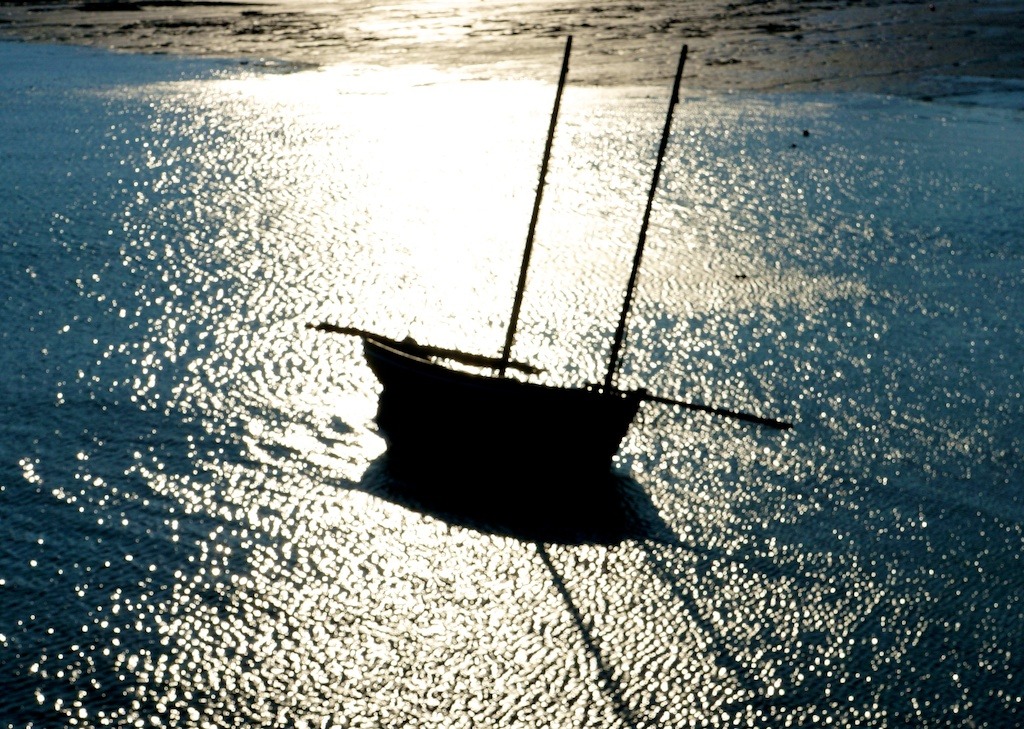 One of the features we particularly appreciated is that Skedaddle allow you to choose your level of daily mileage.  So as this was to be a holiday, not a boot camp, I'd opted for relaxed and leisurely – but with a little bit of challenge too so we could feel heroic as appropriate!  Thus we tended to arrive at each destination around mid-afternoon, giving us time to settle in at our hotel, and shower and change before going out to hit the town.  We'd do a cultural exploration of our new surroundings (which often included picturesque cobbled streets and even mediaeval walls and ramparts), whilst considering it equally important to sample wares from the local Patisserie and suss out a restaurant where we'd dine later in the evening.  The need to feed our legs for the following day's exertions was a great excuse!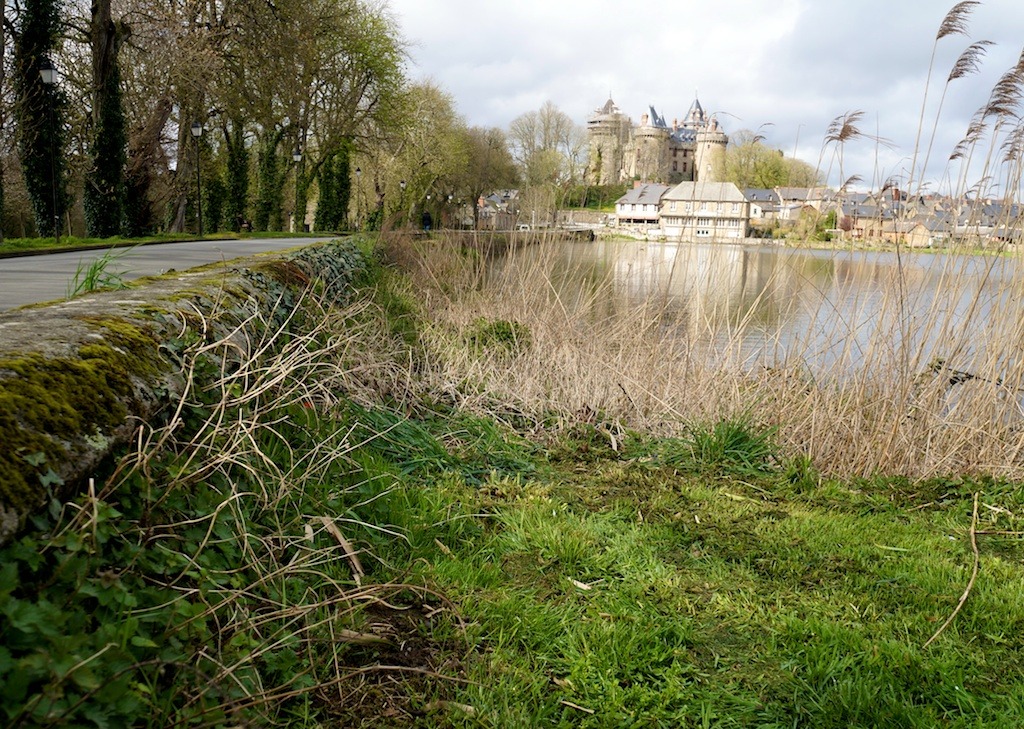 Skedaddle manage to achieve the right balance between making you feel well looked after and reassured, yet not acting like an over-fussy fretting mother!  Together with France à Vélo, they show careful forethought and are happy to do favours, which vary from pre-departure phone calls and visits with maps and full briefing notes, all the way through to arranging for five boxes of dinner service to be stored safely in our St Malo hotel while we were away cycling for the week.  (It's a long story, involving our daughter who lives in France!!)
Another 'for instance' is that visiting Mont St Michel on day six of our tour was not of course compulsory, but in typical considerate style Skedaddle and France allow time in that day's itinerary for you to do so should you wish – as indeed we did.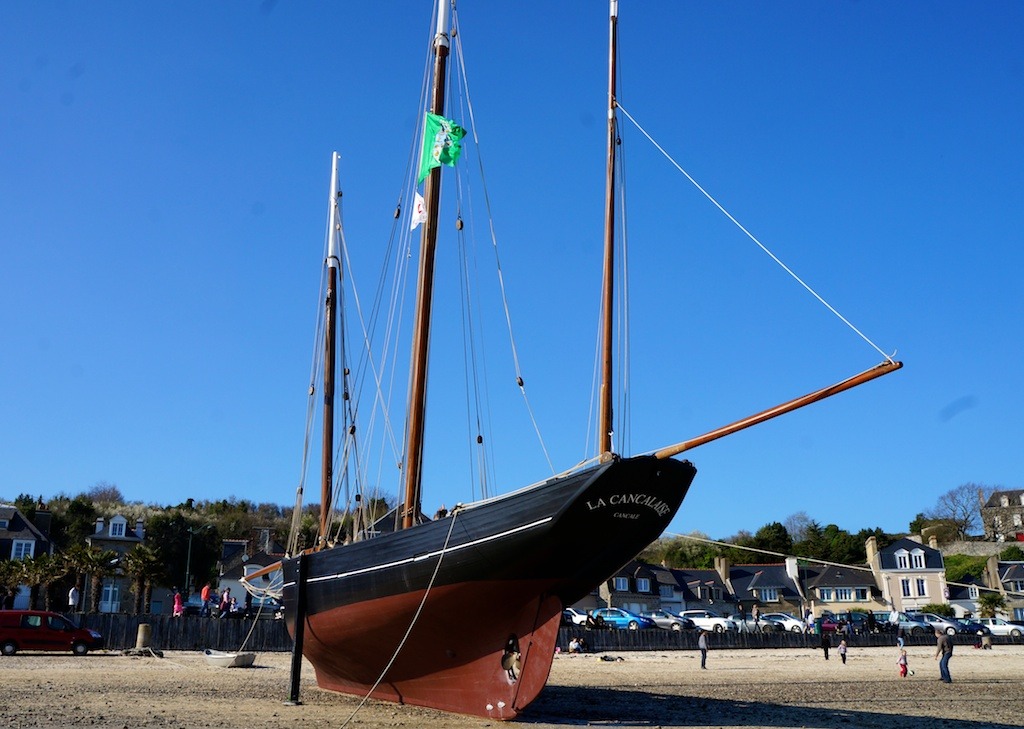 I could go on, but it's not in my nature!  Suffice it to say, we love France anyway and are now devoted fans of cycling the Skedaddle way too.  Sam thoroughly enjoyed his 60th birthday present – and so did I!  You could say we both thought it was wheely good.  (Apologies if that pun is a bit tyred!)
Looking ahead, I'll be 70 before Sam is, but if he's wondering what to buy me as a present…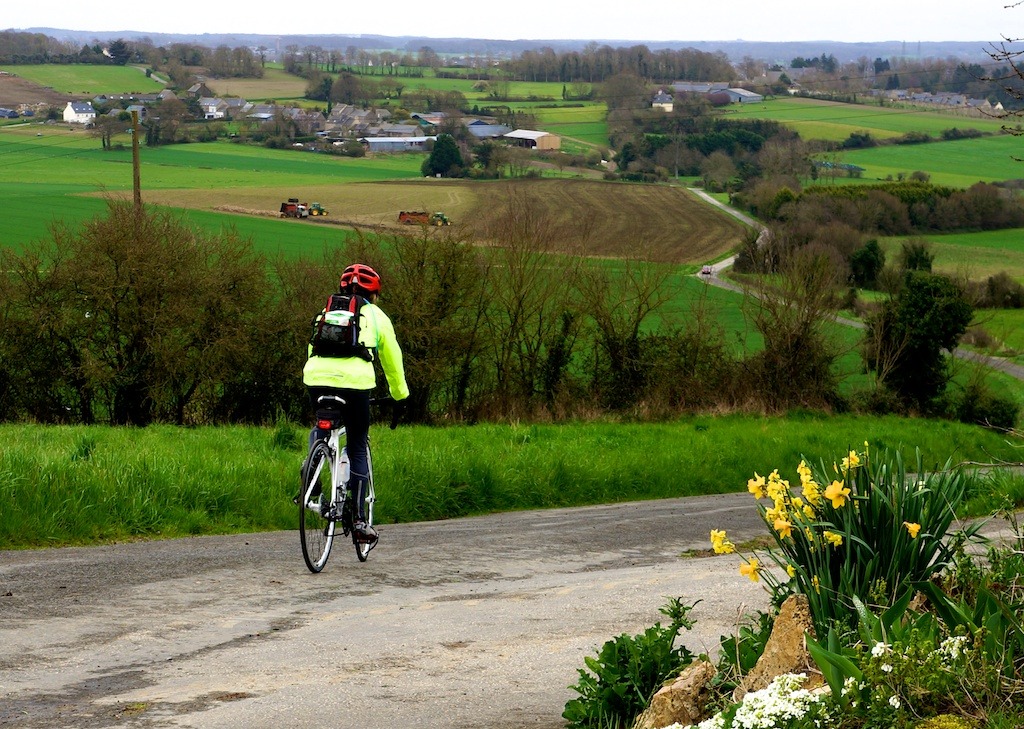 Sounds like a fantastic trip with plenty to keep you entertained along the way! Want to explore these sights yourself? Take a look at our leisure cycling holiday in Brittany.