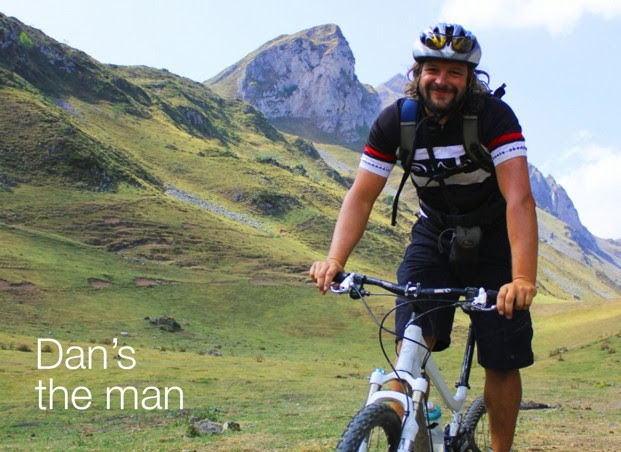 We're saying HOLA to our Spanish head honcho Dan Hirst, who oversees our 33 cycling holidays in Spain. In-between guiding, planning your next adventure and soaking up the sun, Dan found time to give us the expert's view on a few FAQ:
What's your best pre-departure advice?
You need to get out on the bike! The fact is that without pre-training, you're going to find it tough tackling 7 or more days cycling on the trot. No plans this Saturday? Hop on your bike! It's a great excuse to set some quality time aside for you and your wheels…
What can you expect from a guided tour? 
There's something pretty magical about the bond you form with customers, and for this reason alone, I can't rate our guided tours highly enough. A local guide also gives a real 'insider's' view on the local landscapes you'll discover.
Have you got a favoured power snack?
Keeping yourself motivated on the road in times of need can be tricky at times – that's why snacks are a great shout! I'm a big fan of malt loaf myself – don't forget to pack this if you're coming on a trip with me!!
Any travel recommendations?
Bias aside, it has to be Spain. The sheer variety of terrain and landscapes means there's always something new to discover. Mountain biking is my first love, so for me the remote beauty of the Picos de Europa is hard to beat. Further south, the beaches and vistas which surround our Spanish base in Tarifa are well worth venturing down for. Come see for yourself – you'll not regret it!
And finally… your packing essential?
Swimming trunks. Because you can't beat a post-ride dip to cool down.
For a full list of our Spanish holidays click here.