It's a bright and beautiful day (if not a little chilly) at Derwentbank country house, the fantastic location of our annual company gathering (well we don't do things by halves), and across the lawn a gaggle of cheery faces and bright red jackets cluster below a floating metal contraption. Having been instructed to 'wave to the drone' and after a few nervous laughs and uncertain shuffles from the team, the group begin to relax and arms start to fly into the air, everyone embracing their early morning claim-to-fame. With photo opportunities ticked off,  the group quickly disperses in search of their wheels for the day and the excitement builds for the first social ride of the week…
We've been running Guides Week for several years now and the aim is to keep our guiding team at the top of their game. Featuring plenty of pre-season training, local ale sampling and a few fun rides to boot, this is a mass gathering of our extended family and a great chance to catch up with old friends and meet lots of new faces too. Anyone who's ever been on a guided tour with us before will know how much our guides help make these journeys so special and gathering this pack of charismatic souls together for a few days each year is always a much-anticipated company calendar highlight.
–
Set in the Lake District on the stunning Derwent Water, our base for the week was an inspirational setting which provided many cracking Instagram opportunities. With our location decided, we next had to gamble on the temperamental UK Winter weather and in the past we've braved everything from torrential rain to flurries of snow, at this chilly time of year. However, 2016 dawned with a pleasant start and clear, crisp days (buffs and gloves were certainly at the ready!) enhanced our idyllic setting overlooking the Lake.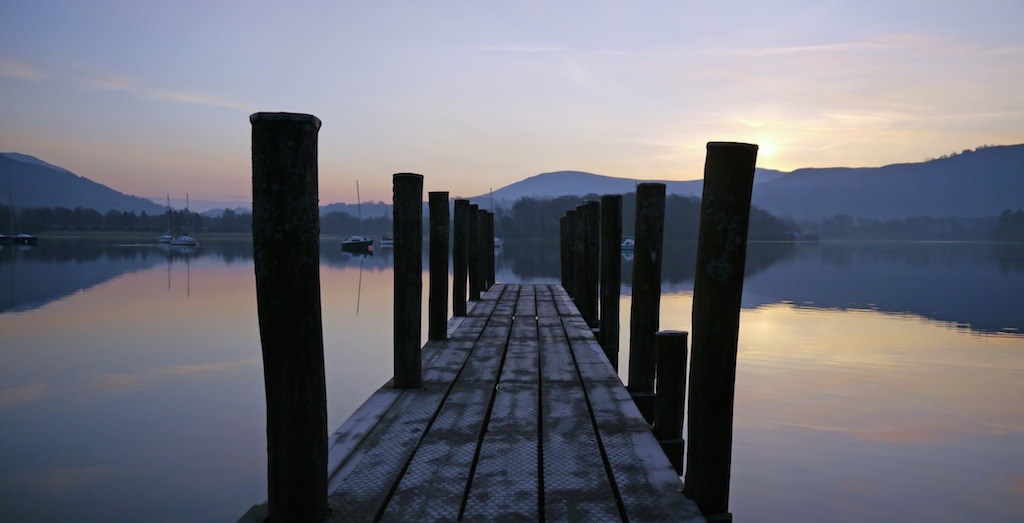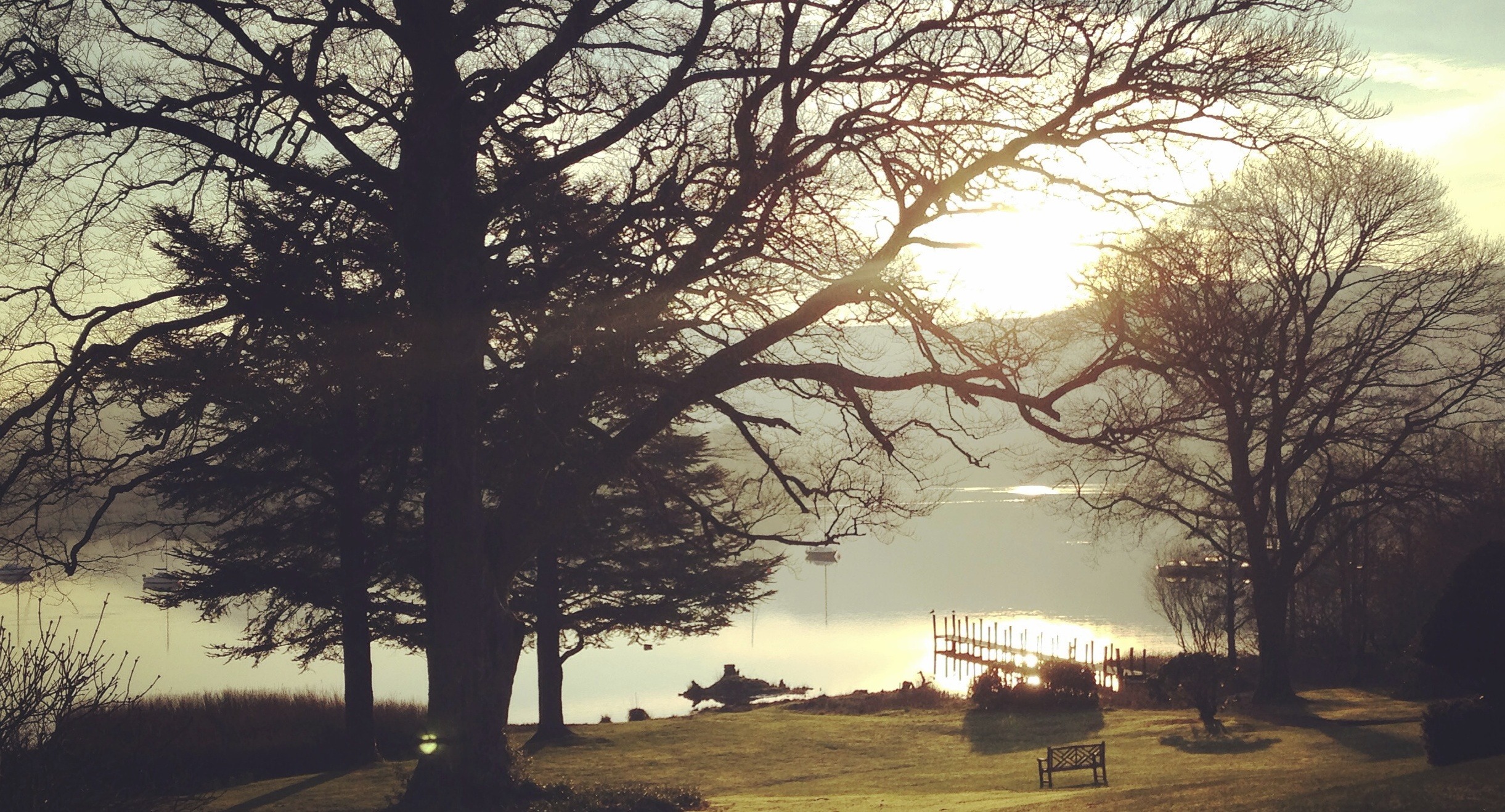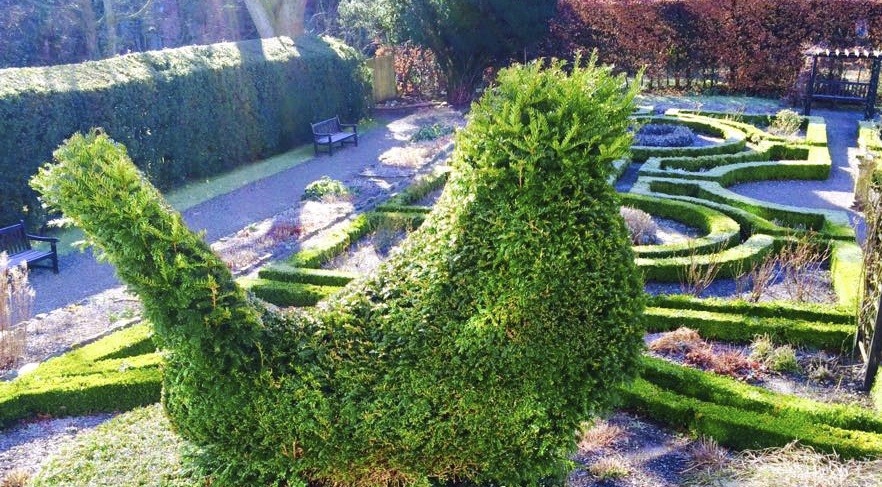 Trying not to get lost in our Country House grounds…
Once settled in, it was down to business and each of our guides had plenty to keep their brains ticking before they could sample the local riding routes. We often joke that our guides are superheroes, due to their ability to juggle so many skilled tasks and their training itineraries at guides week certainly back this up! Featuring everything from elaborate picnic prep to mechanical advice, we leave no stone unturned and by the time we're finished with them, there's nothing these guide's can't fix…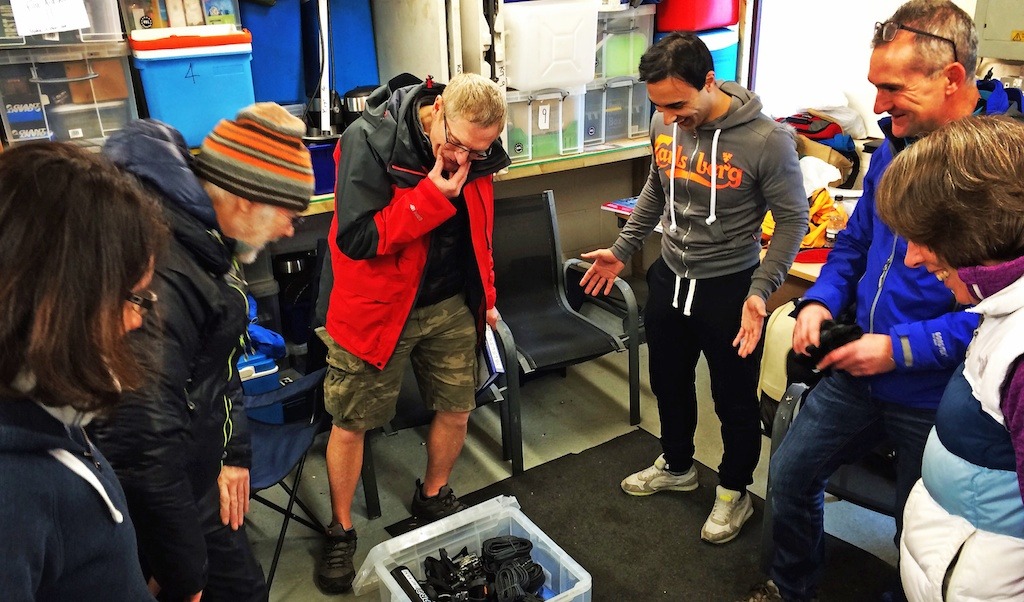 'Now what?'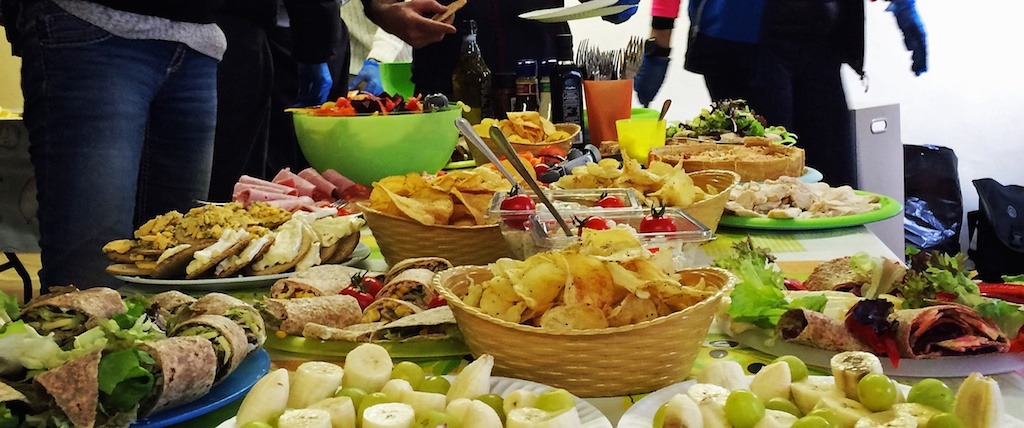 Preparing a picnic to rival a Jamie Oliver feast…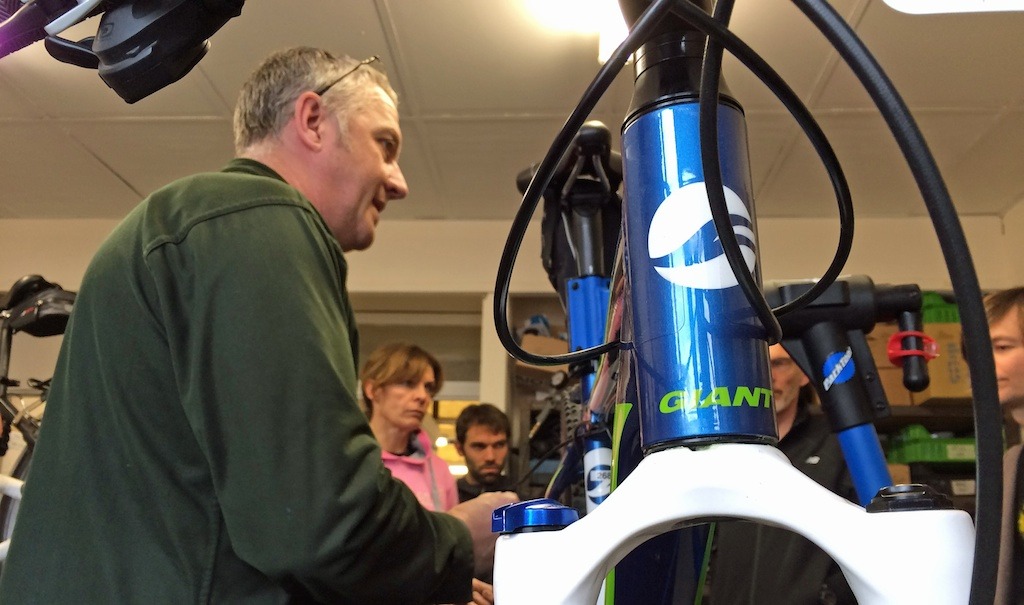 Bike training gets serious…
A company gathering wouldn't be complete without the whole crew gathered and the Skedaddle HQ office team made their way down to join the guides for a weekend of presentations and partying. This is often the only time our whole team get to interact face-to-face and is a great chance to get everyone up-to-speed with all things office-based!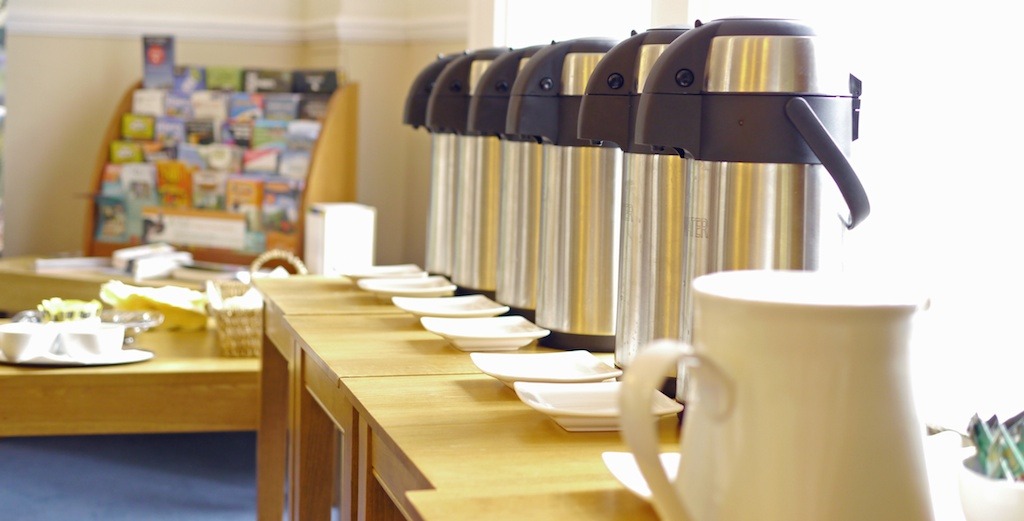 The tea station prior to its invasion.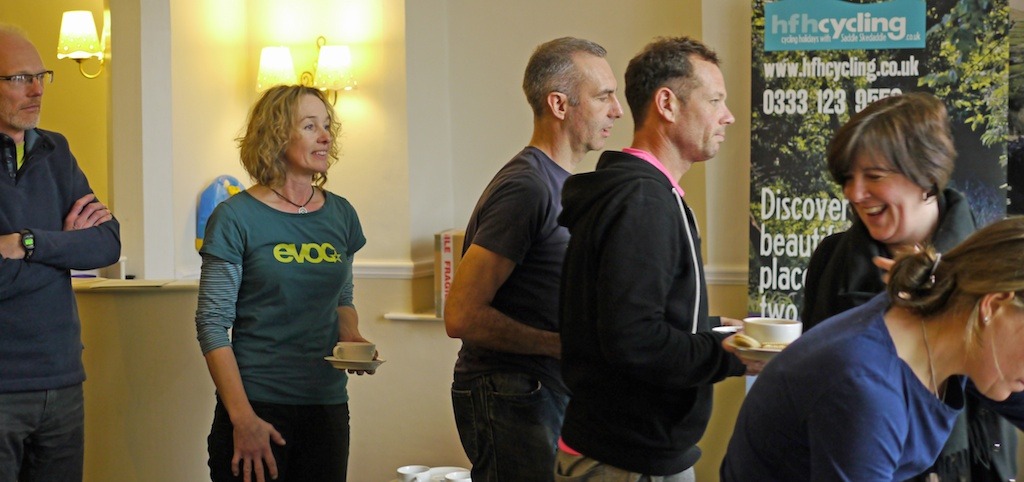 'Hurry up Helen! We want biscuits too…'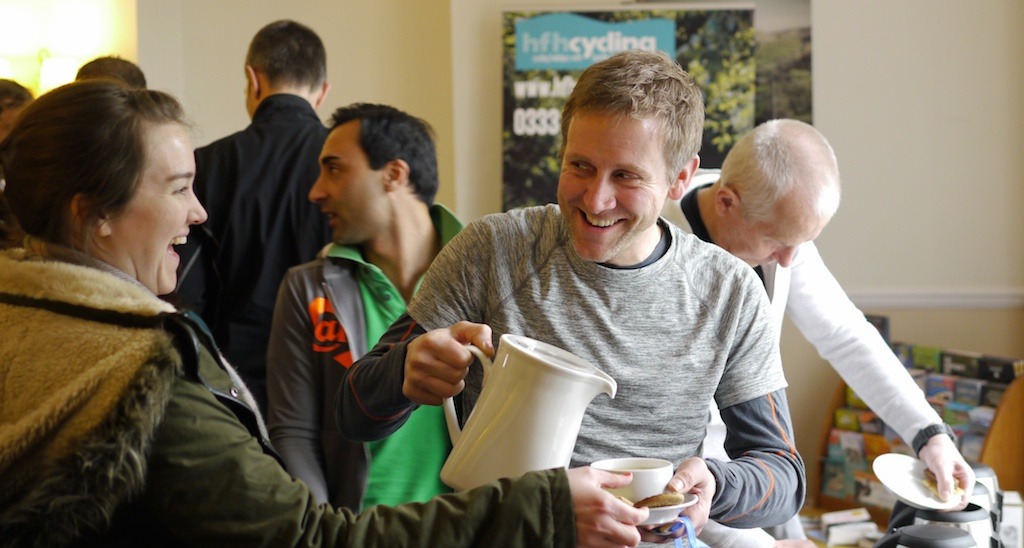 'What have you put in the tea, Nick?'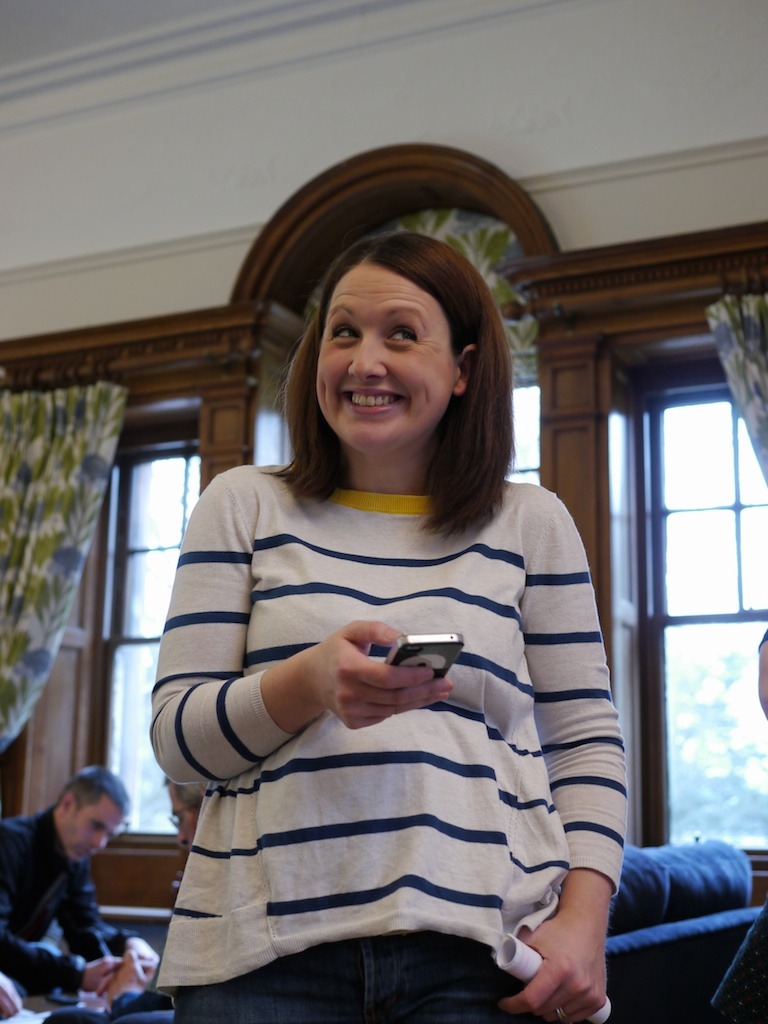 Marketing manager Sam pretends to #tweet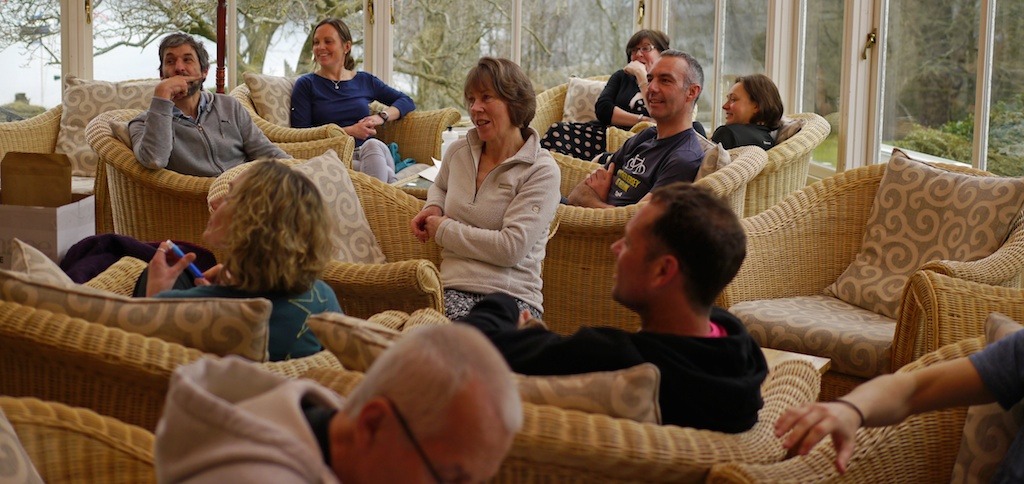 John Humphrey's Mastermind chair ain't got nothing on our comfy conservatory seats.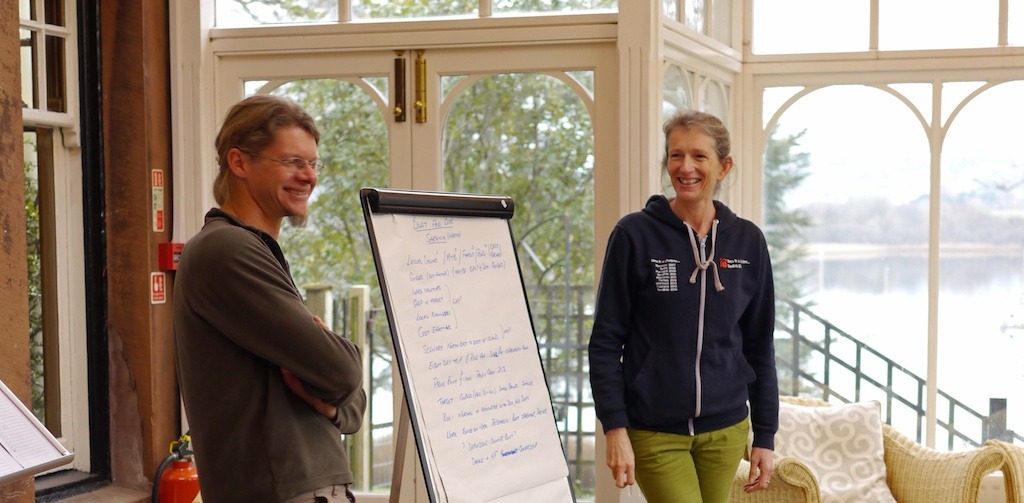 Product development sessions brought out the teams competitive spirit…
With the hard work over, it was time to play and alongside corporate catch-ups, came the opportunity to get out on the bikes and enjoy what we all love doing the best…CYCLING of course. Think the Tour de France peloton minus the cowbells and crowds lining the streets and you'll get a feel for the excitement that ensues when 60-something cycling advocates take to two wheels to tackle some classic Cumbrian climbs. From a gentle leisure ride around the lake to a fun roadie journey to the local Lakes Distillery (renowned for its cakes, we promise…) we even had mountain biking on the fast, furious and fun purpose-built trails of Whinlatter forest, to give a go.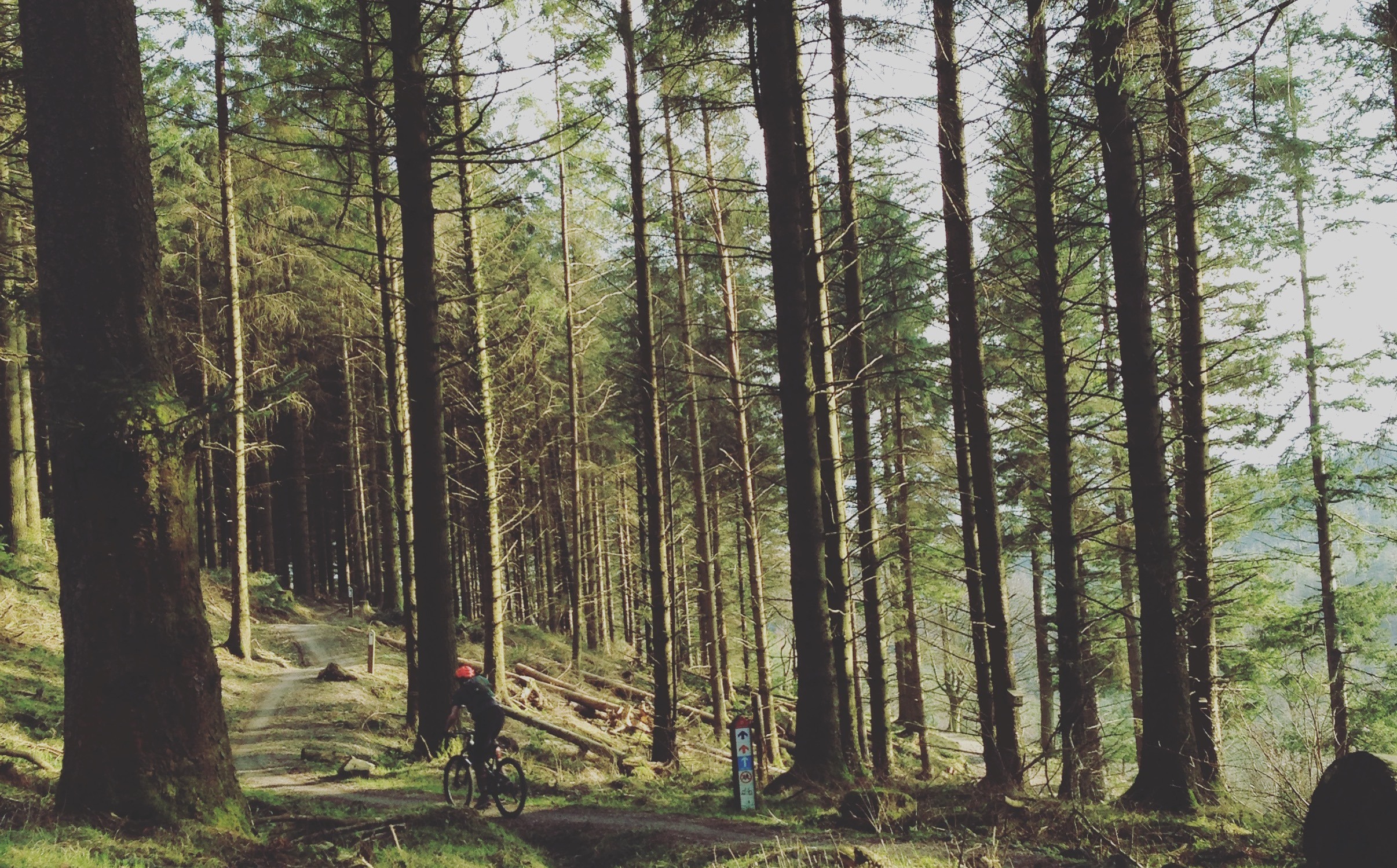 Whinlatter tempts the tyres.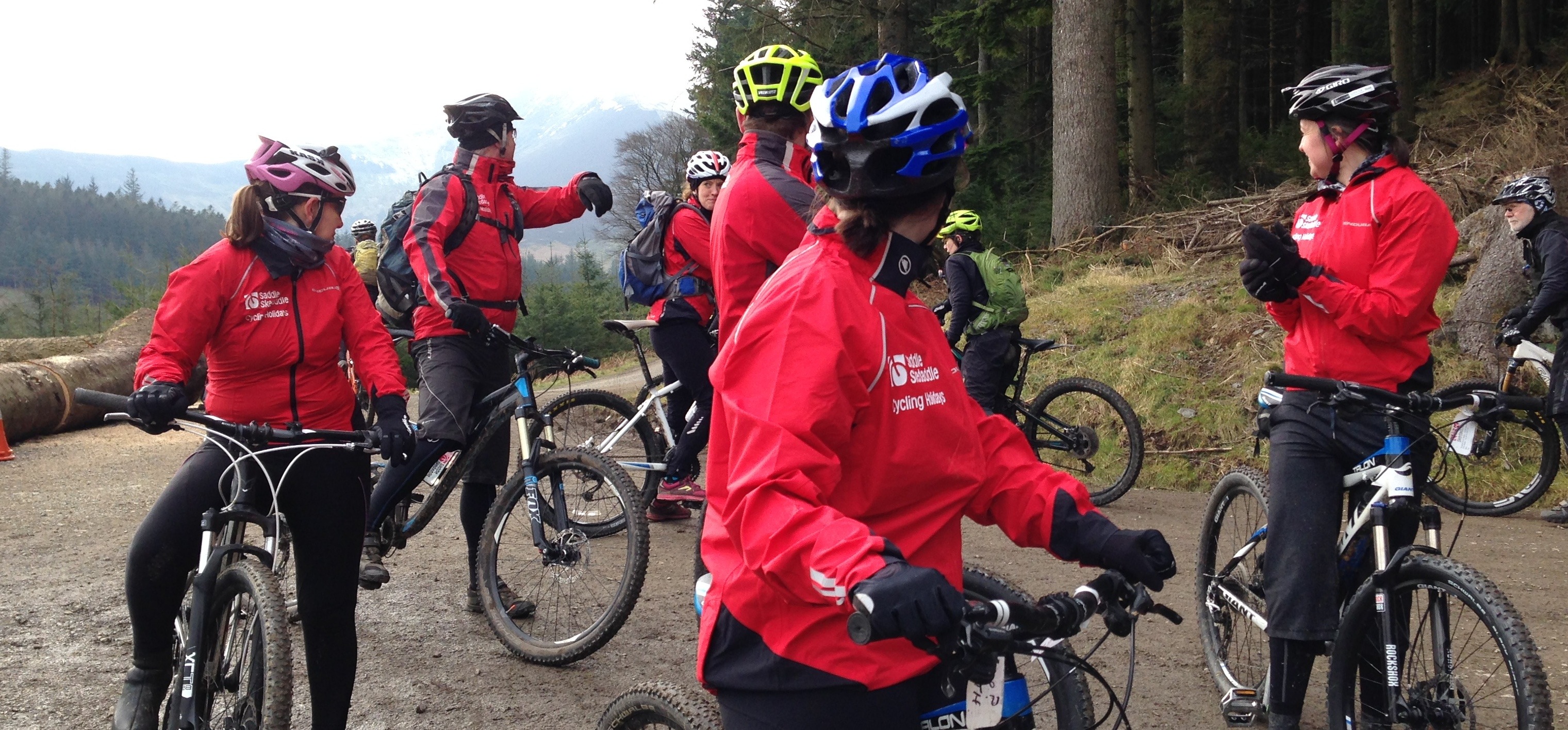 Skedaddle HQ staff swap their computers for tracks and trails!
Skedaddle Italia office team channeling their 'we can do this' stance.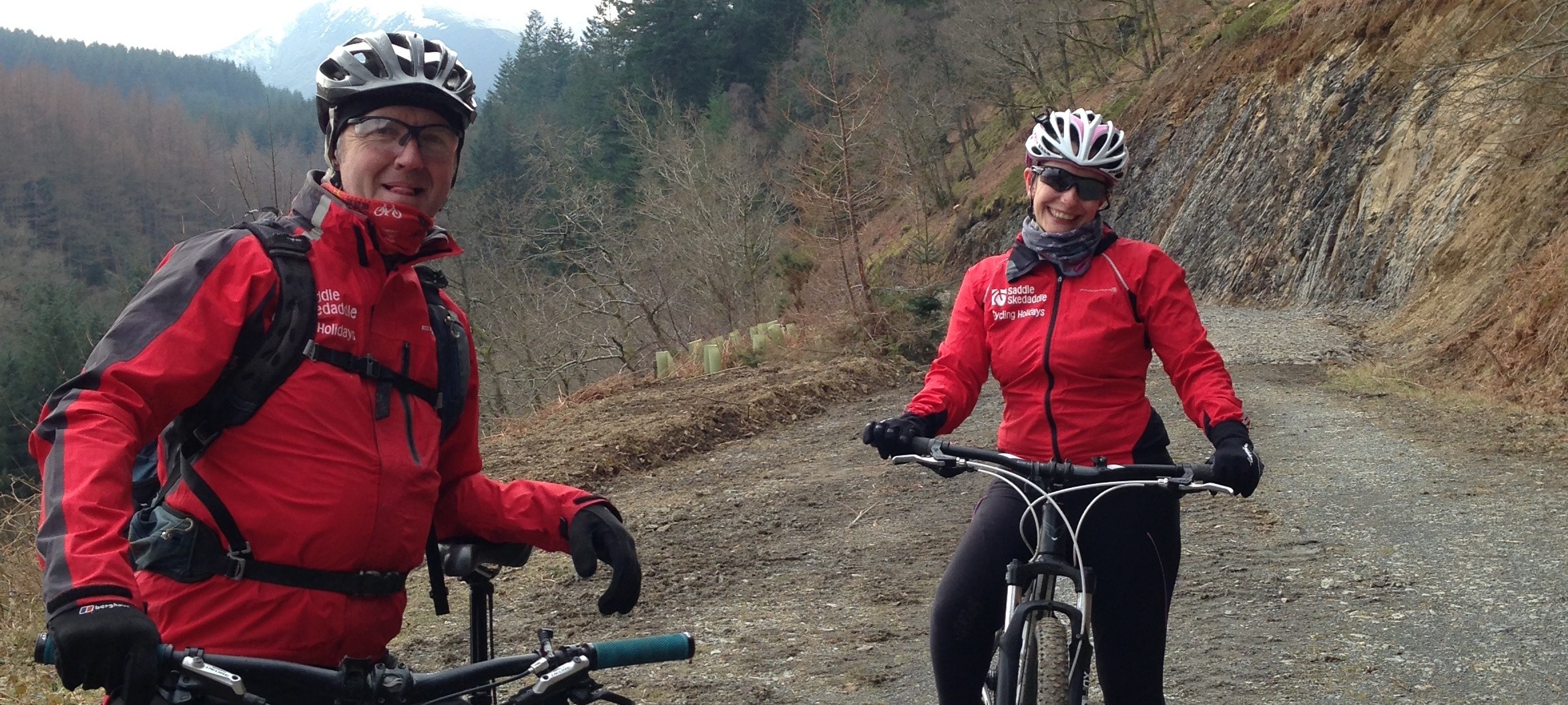 Head guide Steve bringing up the rear.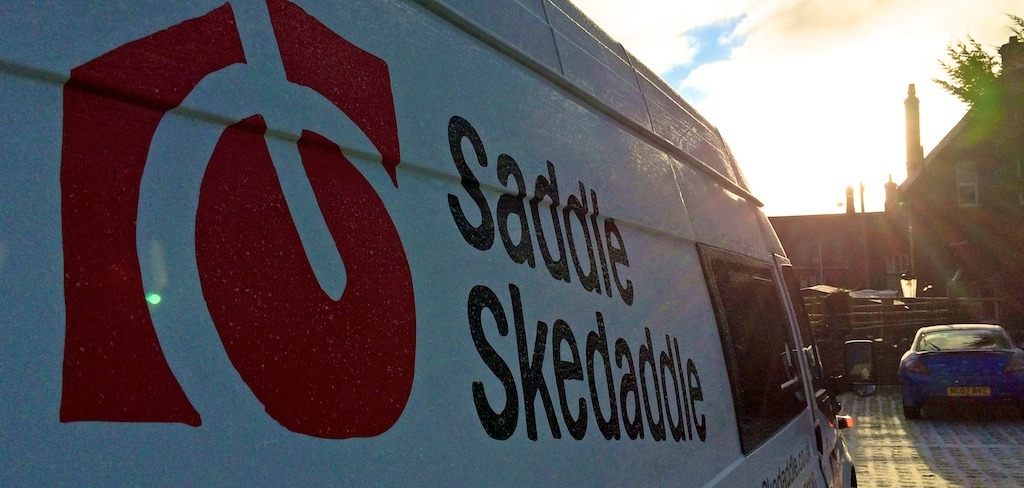 The van looking glorious in the Cumbrian sun…
After the riding followed our annual party and the time for our team to really let their hair down. Who would have thought so many of our guides loved to dance… and drink… and talk so late into the night!? It's safe to say there were a few sore heads the morning after and whilst we'd love to tell you more, what happens at Derwent Bank, stays at Derwent Bank…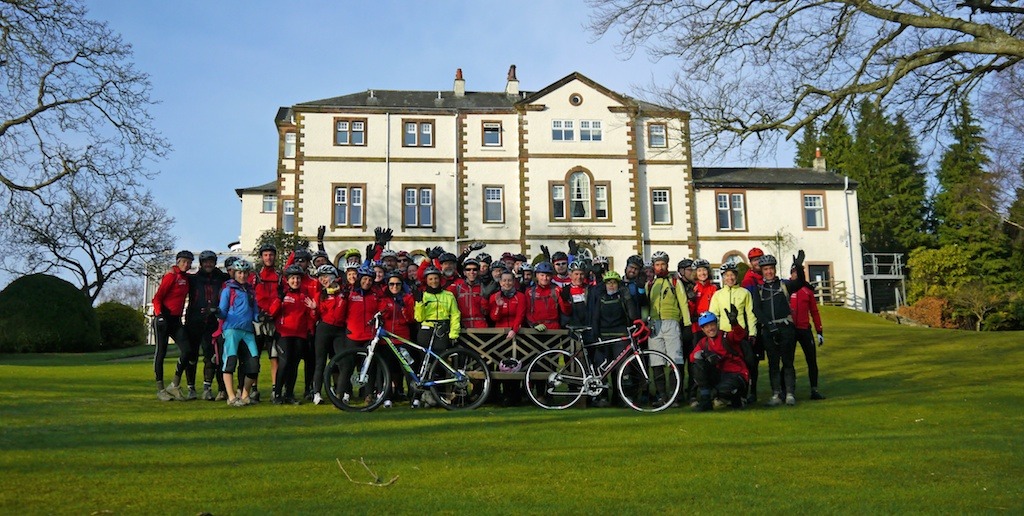 Goodbye for another year!
To find out more about our week away in the Lake District check out our live twitter feed by clicking here.