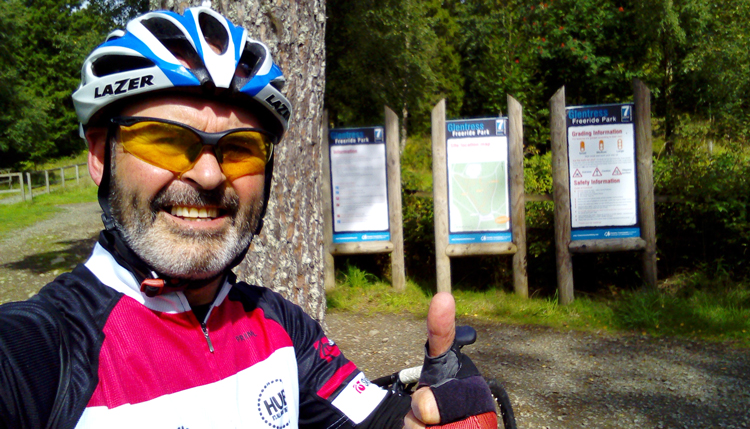 Meet Brian! Our incredible UK based guide who you can spot on many of our leisure cycling classics and beyond. Born and bred in the North East of England, he loves the opportunity to share his passion for this part of the country with fellow cyclists. We wanted to take a moment to get to know our fellow Northerner with the help of a little Q&A…
Full name: Brian James
Tell us a little bit more about where you're from…
I was born in Newcastle upon Tyne and have spent the majority of my life in the North East of England. I now live with my wife Donna in the market town of Morpeth; we have been here for 5 years and absolutely love it. We have access to some of the best cycling roads in the country on our doorstep. One day we can choose a coastal route passing small fishing villages, ancient castles and pristine stretches of sandy beaches and the next day a hilly route into the heart of Northumberland and its wild ruggedness and remoteness, no 2 days are the same here. I'm passionate about living in Northumberland and the North East; I have a real sense of contentment and belonging here.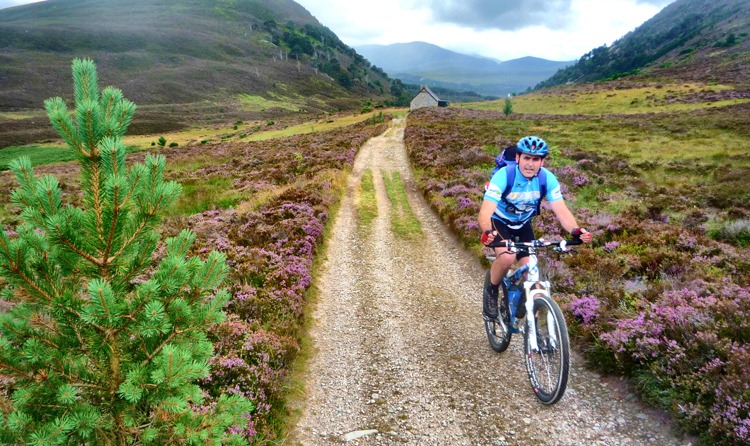 What got you passionate about cycling?
I was a rock climber before getting into cycling, but had a nasty fall and tore the cartilage in my left knee. After the operation, my physio suggested that cycling was a great way for rehabilitation. I was already cycling but quickly got the bug for mountain biking which was really starting to take off in the mid-'80s. Quite a few of my friends also took up mountain biking and in those days we used fully rigid bikes using the old Waggonways around the North East or the local woods at Chopwell Forest located around 15 miles West of Newcastle in the Derwent Valley. When we wanted a big adventure we would head into the Cheviots or Keilder Forest for some epic days. As time moved on I got into road cycling mainly to increase my endurance for our longer mountain biking adventures in the UK and abroad. Now I would say I spend more time on my road or gravel bike and the mountain bike has taken a back seat gathering dust in the shed! Thankfully my wife also loves cycling so we can share our adventures together. 
Tell us briefly your history with Skedaddle?
I started with Skedaddle about a year after I retired from working as an Engineer in the oil industry. A good friend of mine Peter Eagan has been working with Skedaddle as one of their Senior Guides for a number of years. He put my name forward and thankfully after an induction weekend over in the Lakes and lots of training, I was taken on and my first trip was a mountain bike weekend in the Lake District around Ullswater in July 2017. So this would have been my 4th year with Skedaddle and would have been a busy year until the pandemic took over our lives in 2020. Hopefully, when we can get back to normality, you will find me mainly on leisure trips including the classics like the C2C, LEJOG, Hadrian's Way and Coast and Castle's. Having been born and bred in the North East, I love to share my passion for this area!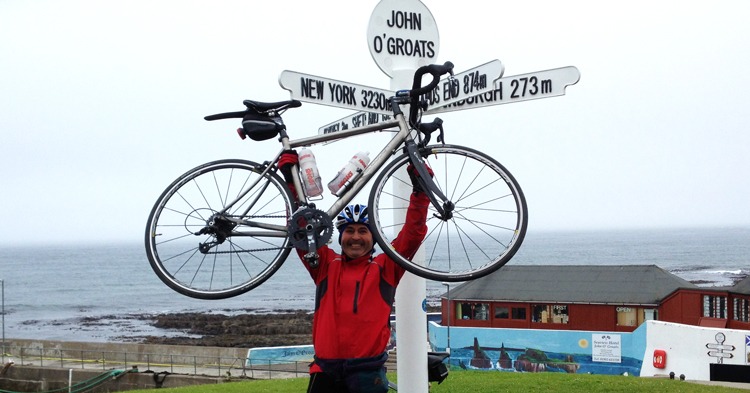 What is your favourite day on a bike with us and why?
Probably one of the days on Coast to Coast! They're all beautiful days, but personally I just love the section when we leave Penrith and head up towards Hartside Pass (Day 3). The views here are spectacular. It's just the remoteness of it all, in good weather, absolutely nothing beats it. At just shy of 2,000 feet it's a challenge for riders but manageable and a great sense of achievement when complete, with amazing views out over the Lake District. Then follows a lovely long descent into Alston, so the rest of the day you just freewheel!
Do you have a favourite adventure-themed book?
'Touching the void' by Joe Simpson is my all-time favourite epic mountaineering adventure book. It's just a remarkable memoir of a man's survival after a horrific climbing accident in the Peruvian Andes with his partner Simon Yates in June 1985. There was a documentary film made of the story 18 years later and it truly is a heart-stopping account of their terrifying ordeal in the high Andes. Sorry, it's not cycling related, but this book just outshines every cycling book I've ever read, a classic page-turner you just can't put down!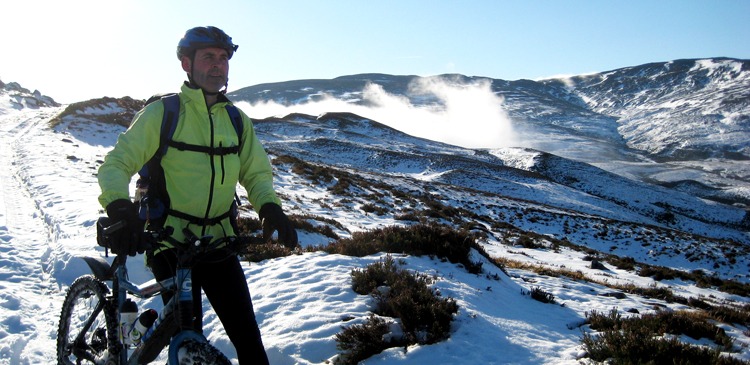 Tell us something about you we might not know…
I taught myself to juggle which entertains the four grandchildren every time they come to visit, well the youngest one seems to love it while the eldest at eleven just looks at me and probably thinks 'Oh no Granda, not the juggling trick again!'
If you could cycle with anyone dead or alive who would it be?
Peter Sagan a professional bike rider, such a charismatic fun character and extremely skilful bike rider. He might also teach me how to do a wheelie!
Want to know more about our amazing guides? Check out our guide section on the blog to get to know our team a little bit better and for more expert advice on all things cycling!