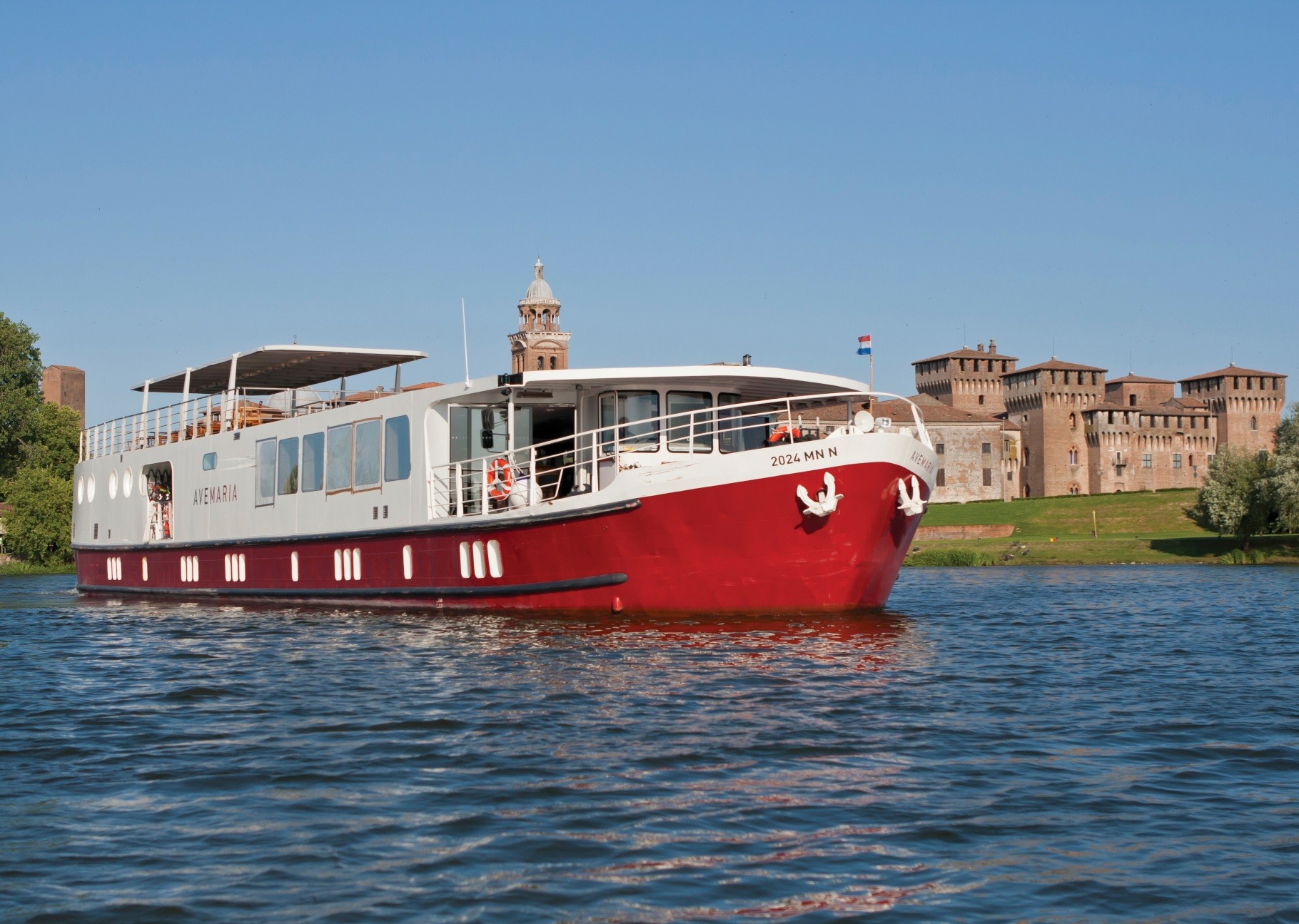 Our Bike and Boat tour in Venice seems to hit all the right notes, and not just in the traditional fairground museum you visit…don't believe us? Cyclist Joan Potter, who recently returned from a cycling holiday here, gives us a 'backstage pass' to one of our most popular Bike and Boat holidays in our range. Find out how she got on below:
Stressed out, jaded and unfit, but desperate for an active escape in a troubled year – that was us. A gentle pedal alongside the Po with no packing and unpacking, no restaurants to find and no planning to do sounded like the ideal restorative for two once active cycle tourists, and so it proved. It was all so easy; only the flight to book and everything else taken care of down to the last detail, even the number of the waterbus we needed at the airport in Venice.
Venice, city of dreams, mine anyway since my one glimpse of its glories on a day trip there nearly 50 years ago. This time I was immediately disillusioned by its cruise ships, holiday hordes and tourist snares, but not for long. The magic was restored the following day as our own ever knowledgeable and entertaining leader, Hein, introduced us to a less tourist orientated city. The same alleys, waterways and sunlit squares, but peaceful ones, lined with family boats and decaying but occupied palazzi, whose residents frequented the local café we patronised, and the churches from which the bells were ringing.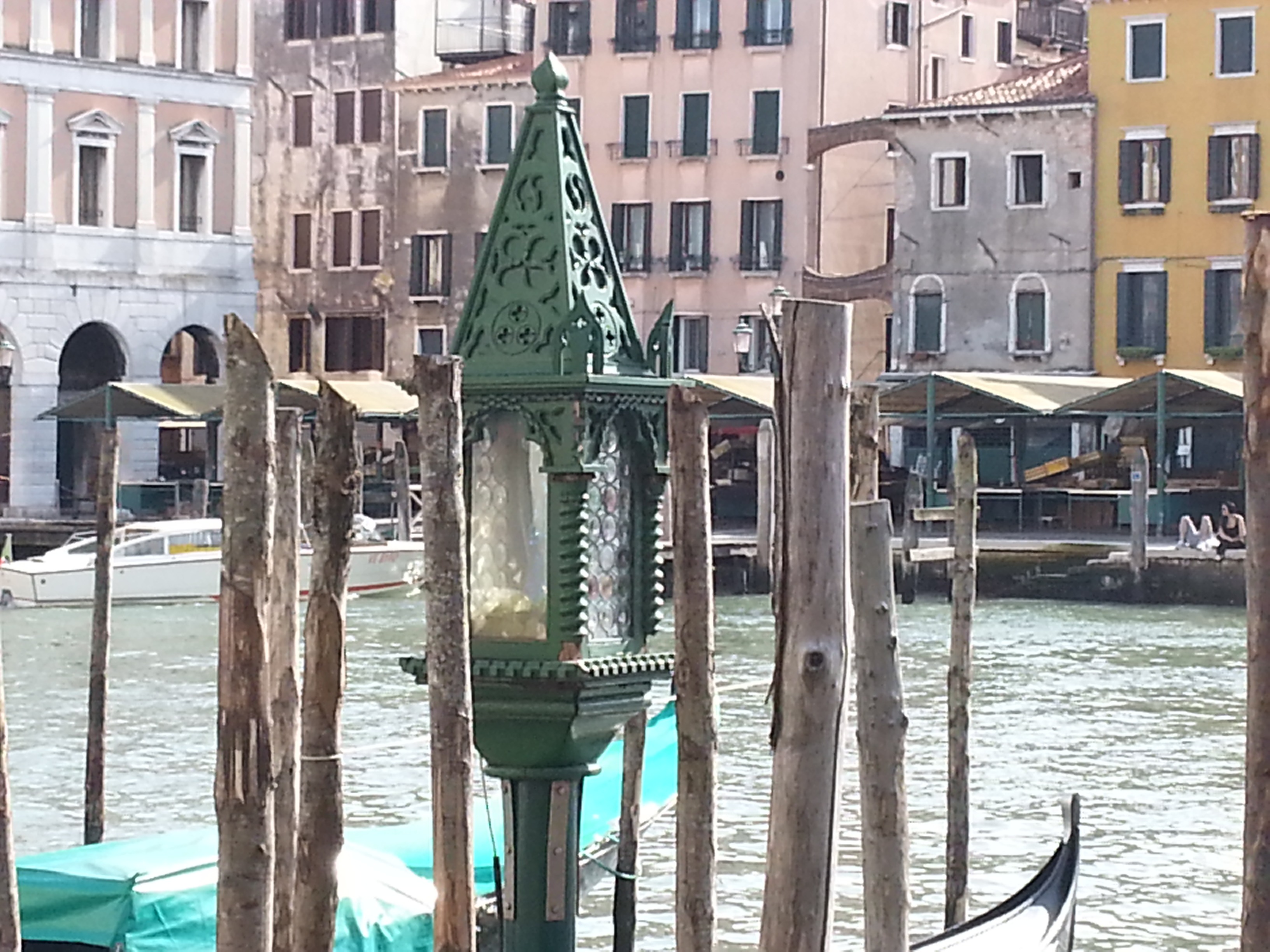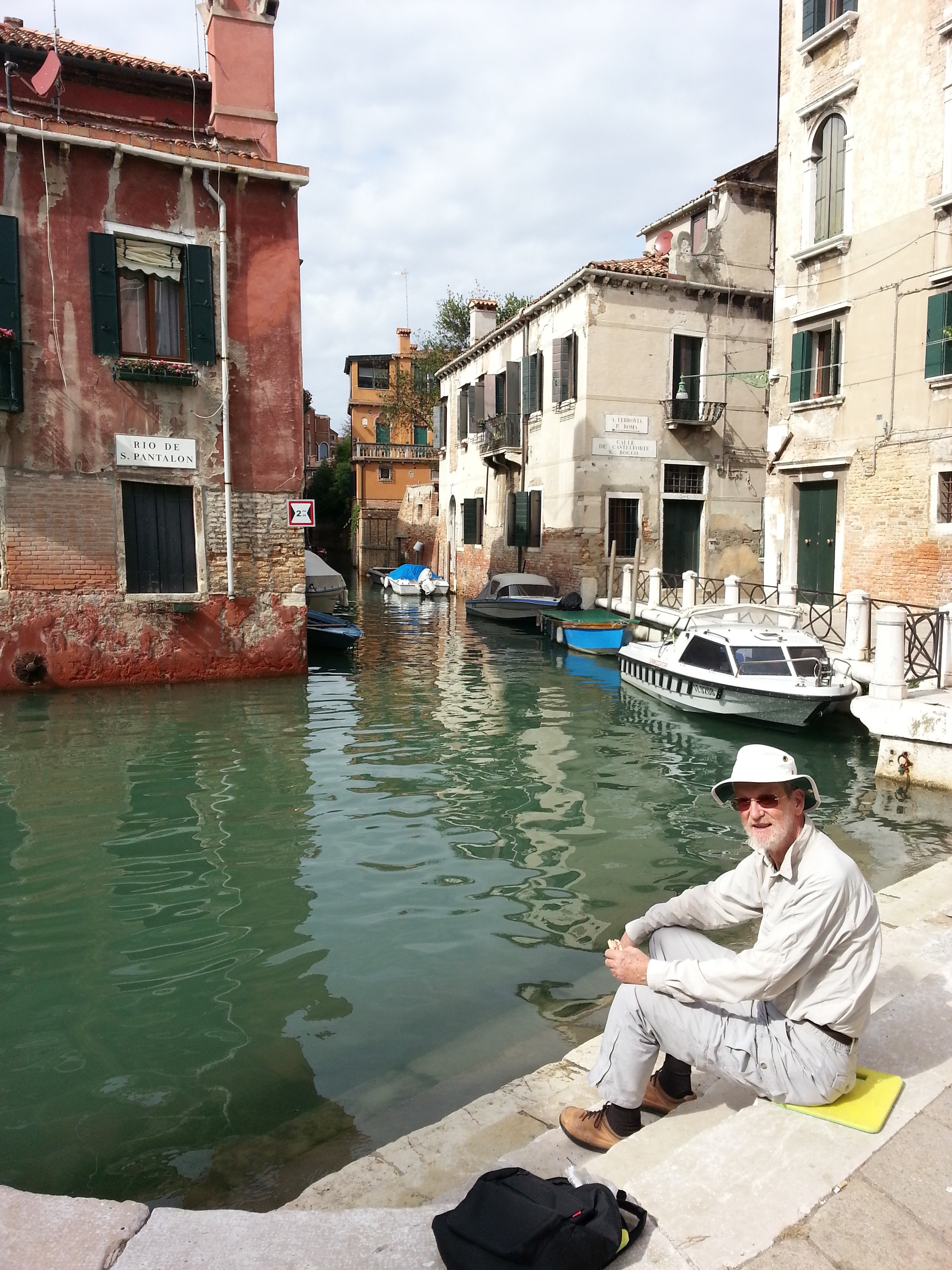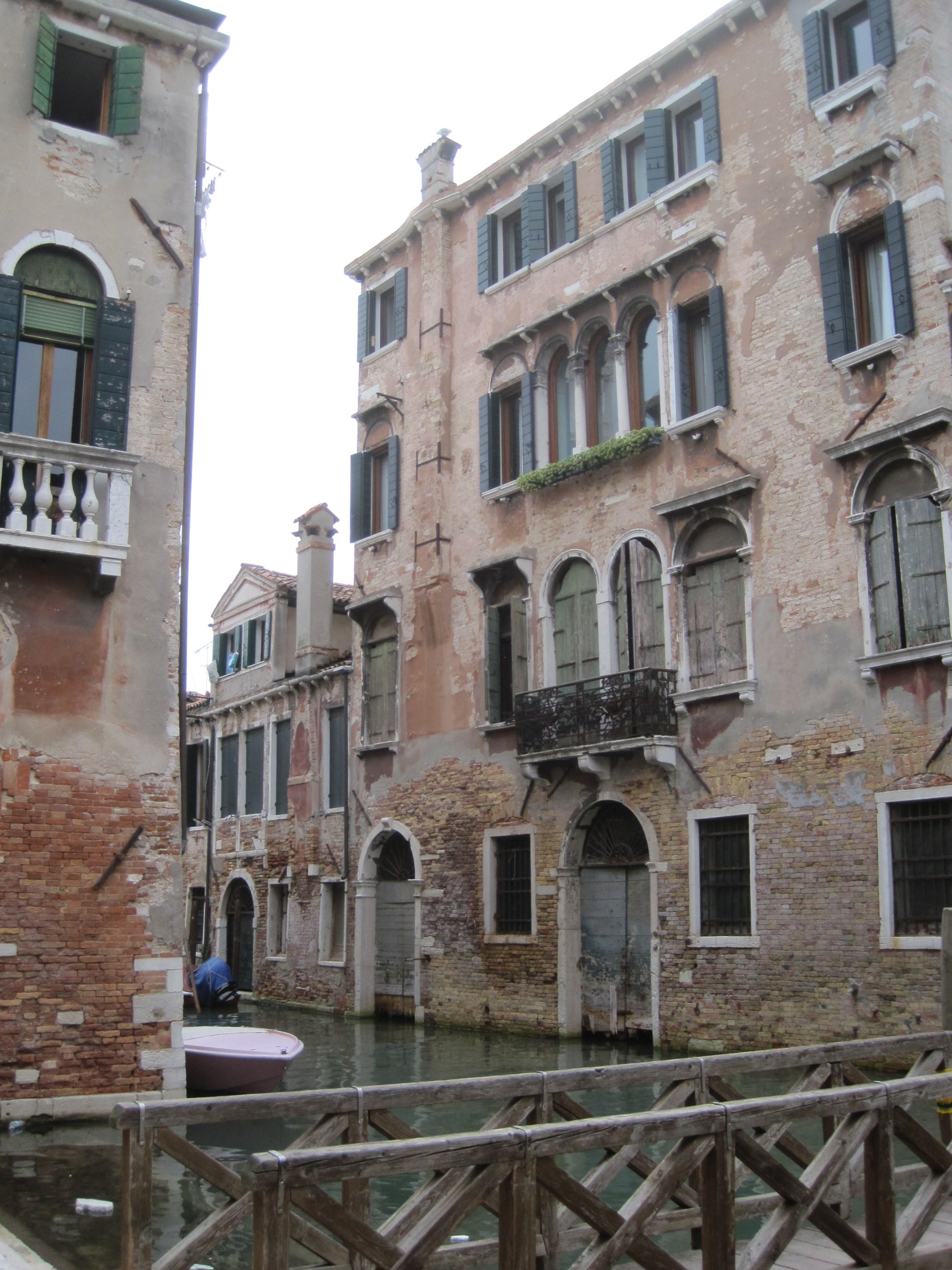 Yes, we had the history, but also an introduction to venetian Venice, an insider's view of life behind the facades, together with some of its problems, including the Aqua Alta we paddled through.
Time to move on, and our first mini cruise took us past the moored speedboats, bobbing gondolas colourful crowds and striking buildings of the waterfront north of the entrance to the Grand Canal before heading across the sparkling water to the Lido and our disembarkation point. The next five days would see us cycle beside tossing waves, slow moving rivers, canals and lakes, ride high dykes offering sweeping views across the delta and cycle sociably along quiet roads as we penetrated further inland through increasingly cultivated and settled areas.
Since all my distance cycling has been done on the back seat of a tandem, and my everyday riding on a small wheel bike with narrow tyres, I had sneaking doubts about my ability to steer myself along unpaved tracks on a full size hire bike. I need not have worried – a few preliminary wobbles, a gear change up in mistake for down, and then I was away. I admit to a few adrenalin fuelled moments, but age is not on my side. The bikes were excellent, and I became quite fond of my bright orange steed.
Not every bit of every day was spent cycling of course. Sometimes we cruised to our overnight stop from the end of our ride, and there were sights to see and places to visit en route – and coffee and ice cream to consume. It wasn't just the customary attractions of impressive buildings, amazing interiors and museums either, though there were plenty of those. Others ranged from the sights and smells of a wholesale fish market, listening to the blare of a two hundred year old fairground organ, and an alfresco cheese and wine tasting outside a Grana Padano cheese factory – in drizzling rain. Definitely different, but all good fun.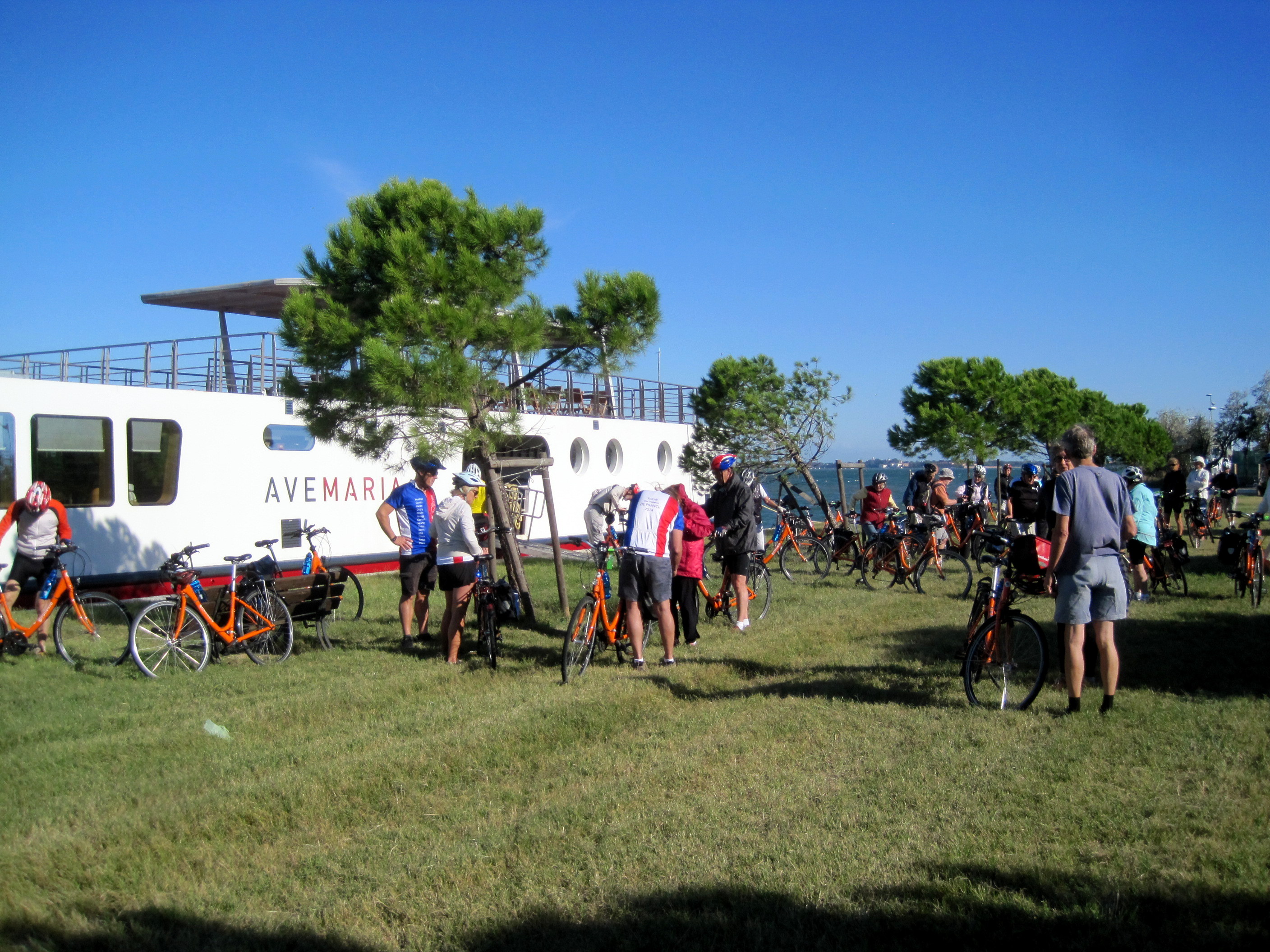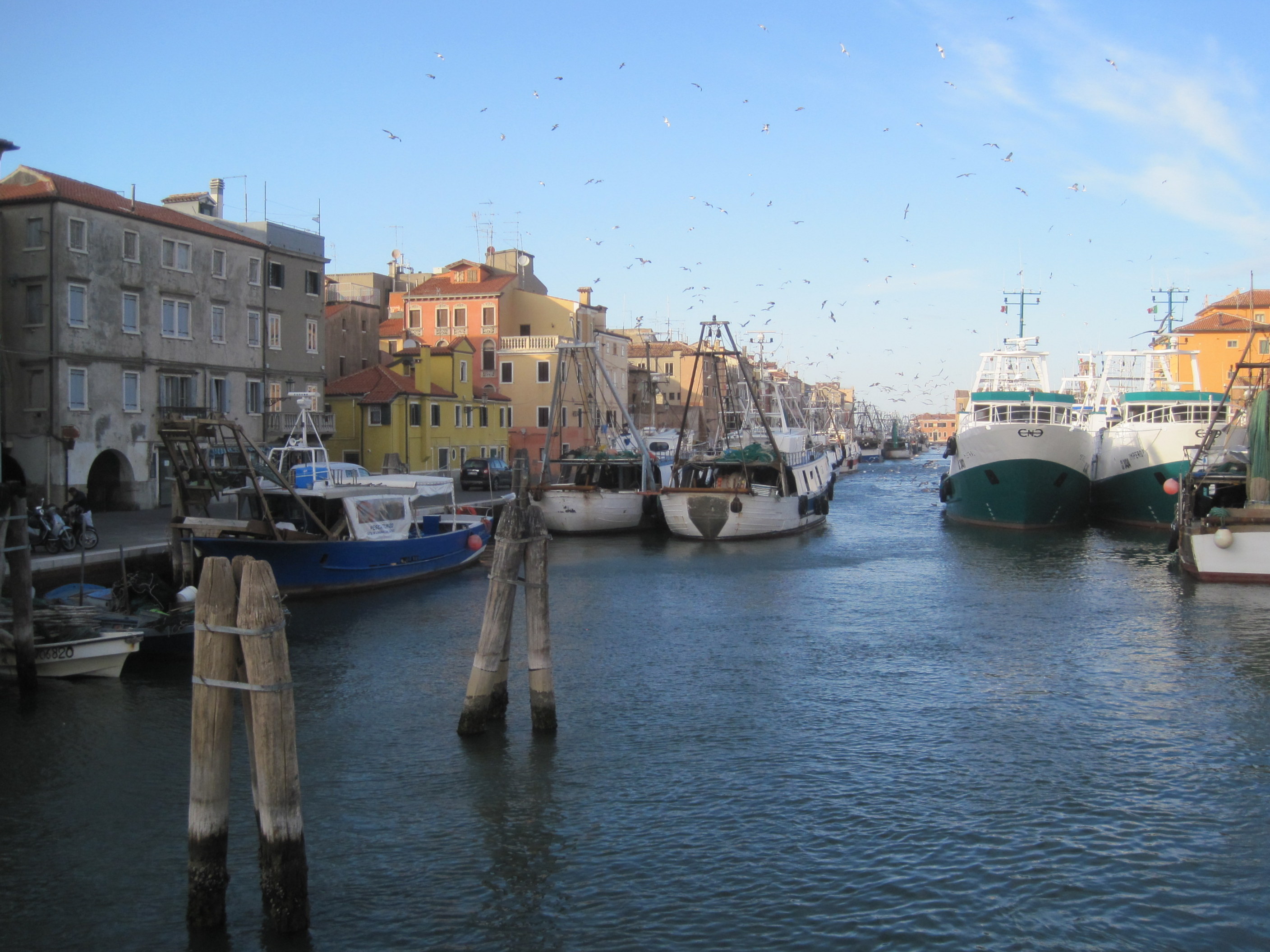 The week began in warm sun, became bright but breezy and eventually very wet, though not while we were awheel. Whatever the weather, at the end of our rides I was always pleased to spot the gleaming red hull of the Ave Maria waiting for us in each new location, with the prospect of a friendly welcome, excellent home-made, or perhaps that should be barge-made, food, a convivial evening and a comfortable cabin. There was even something of a party the night we tied up against the company's other barge, the Vita Pugna, going the other way. The 4 person crew did a magnificent job, sharing the tasks of looking after the 29 of us; the Captain, Ricardo, made the dessert one evening from his grandma's recipe and was spotted picking herbs on the bank, the girls, Erika and Sylvia, helped to moor the boat and advised on wine to match the evening meal as well as mostly cooking it, and the engineer, Filipo – well I don't really know, apart from waiting at table and handling the bikes, but we had a smooth journey.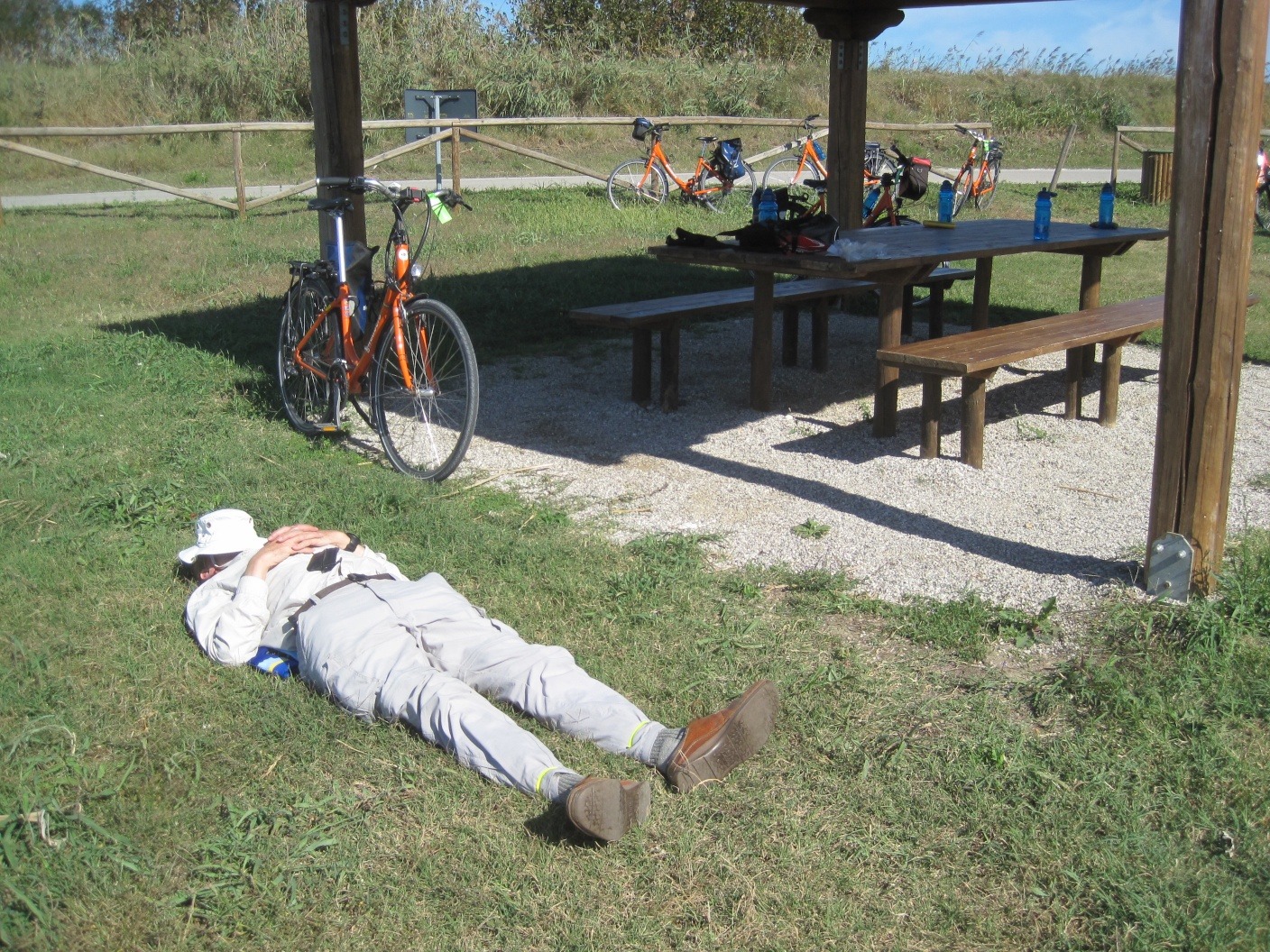 We returned home with wonderful memories, new friends, our spirits lifted and our problems seeming more manageable: exactly what we wanted!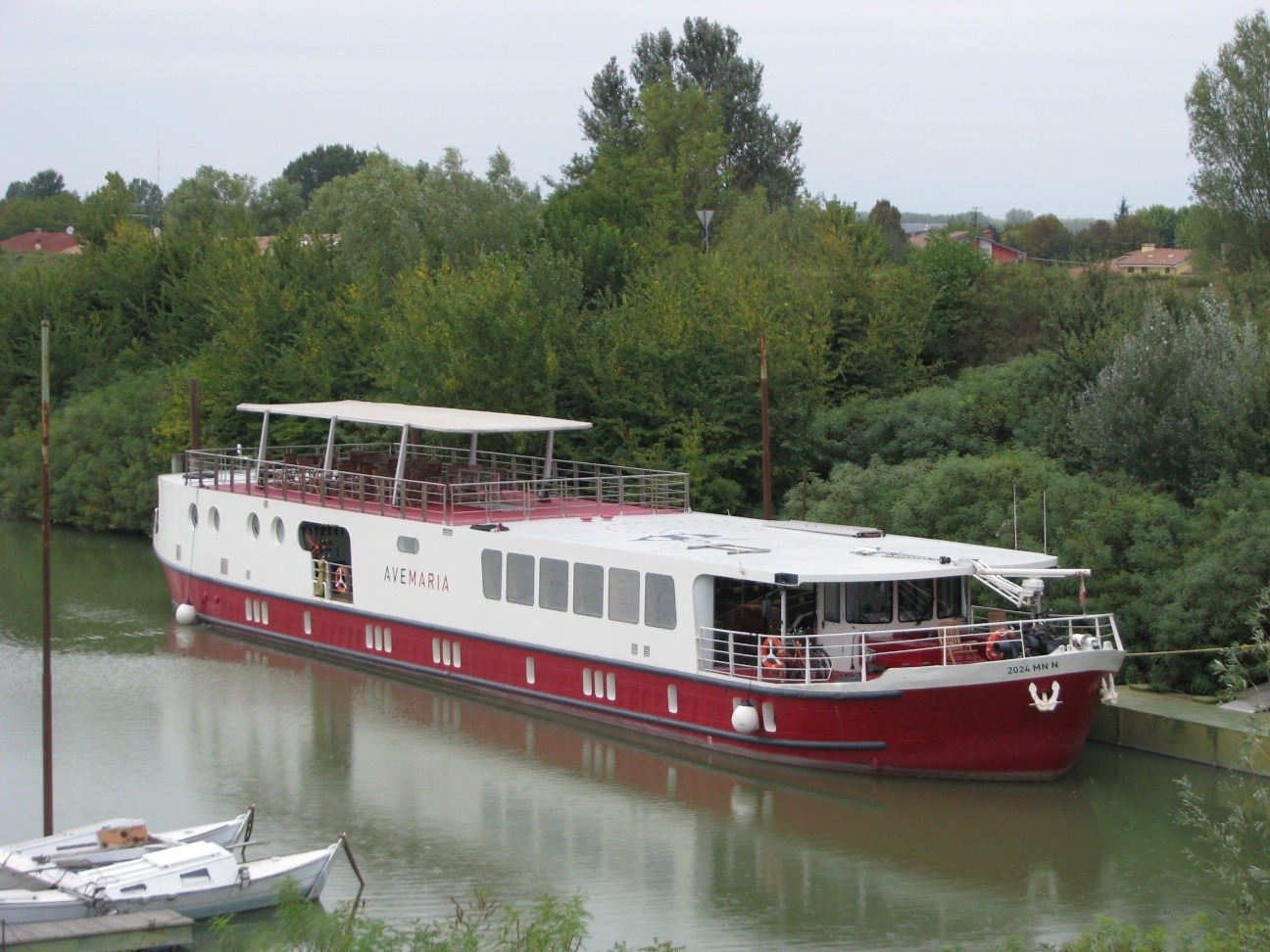 Joan joined us on our Venice to Mantova cycling holiday, featured in our popular bike and boat range. For more information about this holiday click here.