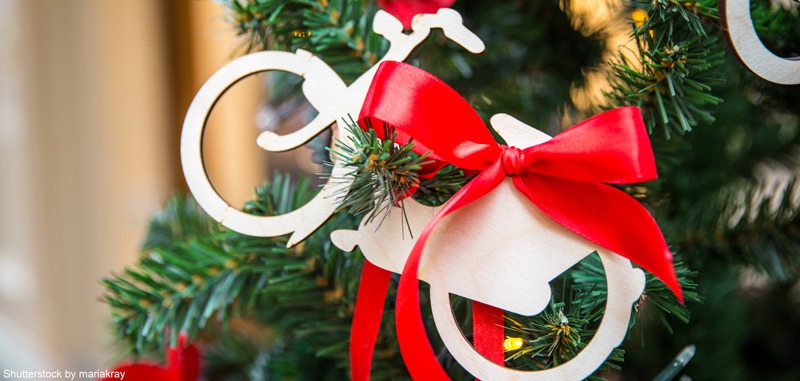 High streets across the country are filling up with eager shoppers buying presents for family and friends amid fears of shortages in everything from bikes, gadgets, and toys to turkeys and chocolates. If you haven't joined the masses and have yet to buy gifts for the bike riders on your list, don't panic – we at Skedaddle have you covered. We caught up with a few of our guides to find out the gear they couldn't live without over the past year and we guarantee each and everyone will put a smile on the face of its lucky recipient this coming holiday season!
---
Best Cycling Gift For Frequent Riders
Chamois Crème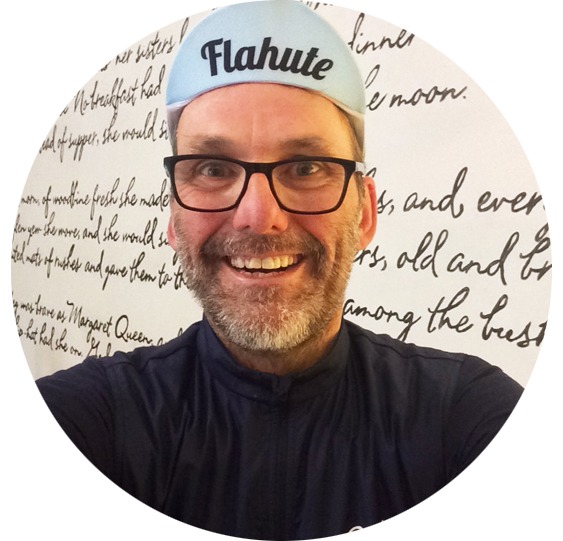 We've all been there before – whether you are a professional or an amateur cyclist, chafing and saddle sores are common problems, especially after a long day or multiple days in the saddle. When regularly applied pre-ride, Assos Chamois Crème reduces irritation-causing friction and moisturizes at the same time, keeping your bum happy mile after mile. What's not to like about that?
Chamois crème is an essential gift for any cyclist! – Rob Wood
---

Best Cycling Gift For Map Lovers And Adventure Planners
Route Maps
Did you know that we donate 5p to Sustrans for every mile you cycle on the National Cycle Network, during our UK holidays? To date, we've raised over £28,000. Sustrans are the UK walking and cycling charity and leaders of the National Cycling Project. In their online shop, you can find both regional cycle maps and challenge route maps, perfect for planning your next adventure! The regional cycle maps span the whole of the UK and show the National Cycle Network and local routes in the selected area, while the cycle route maps guide you through some of the most iconic cycle routes in the UK. And if you book a trip with us that covers one of these Sustrans routes, we include the map as part of the trip!
---
Best Cycling Gift For Night Riders
A Helmet Light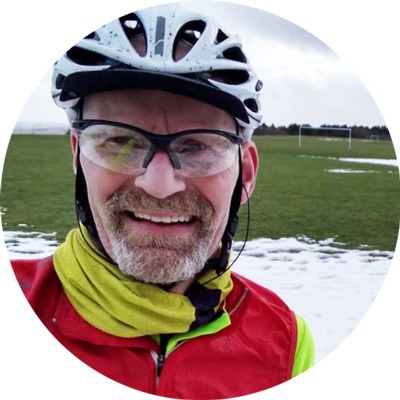 Guide Francis King received a corker of a birthday present last year – a Diablo MK12 helmet light from Exposure Lights. The bike helmet light creates a wide, 1800 lumen beam to light up the trail in front of you. Quickly switch between modes via a simple tap of either the body of the light or your helmet without needing to locate the function button – great if you are bombing down a sketchy section and need to add a bit more light. After spending years of night rides using low-budget and unreliable alternatives, Francis is now looking forward to a brighter winter.
The best helmet-light by far – I'm going to get much more fun out of this than any amount of Christmas tree lights. – Francis King
---

Best Cycling Gift For Winter Warriors
Winter Cycling Gear
A wise man once said, 'there's no such thing as bad weather, only unsuitable clothes'. We couldn't agree more and have developed an official winter kit guide, including essential items from Endura to keep everyone going this winter. There's a selection of perfect gift ideas that you can choose from for those who have enjoyed getting out on bikes more this year and want to keep those feel-good feelings going!
---
Best Cycling Gift For Photo Takers and Navigators
A Phone Bike Mount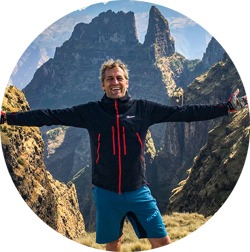 Our guides pride themselves on knowing where they are going and to do this requires a lot of behind the scenes route reconnaissance. When exploring new areas to find the best routes for our trips, our guides seek a little digital help via maps and smartphone apps in addition to local knowledge. Head honcho Andrew Straw swears by his Quad Lock bike mount to keep his phone secure on his handlebars when navigating in unfamiliar places. Available in a variety of different options to match your brand of phone and preferred bike setup, this smartphone bike mount is secure and dead easy to use. Simply twist and lock your phone into place to view apps such as Strava or RideWithGPS as you ride. To detach, simply push down and twist, ensuring you don't miss that photo opportunity. For wetter climes, we recommend adding on the weather-resistant Poncho for extra protection from rain and mud.
I love my Quad Lock bike mount as not only does it keep my phone secure while riding through the gnarliest of terrain, but it also enables me to quickly remove my phone to snap photos during route recce or of guests on a trip. – Andrew Straw
---

Best Cycling Gift For Mountain Bikers
A Trusty Backpack
Founded in 1898, Deuter offers a wide range of backpacks that have been carefully designed for outdoor lovers! Perfect for cyclists, Deuter backpacks are often donned by our amazing guides on our tours across the globe, and we think they would look fantastic and be of great use for Skedaddlers too. The backpacks have a range of features, from valuable pockets to rain covers and helmet holders. Explore Deuter's full range of backpacks here.
---
Best Cycling Gift To Keep Your Bike Running Smoothly
Green Oil Chain Lube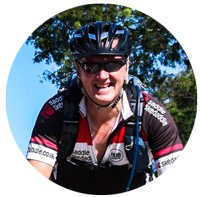 Created by UK cyclist Simon Nash, Green Oil's eco-friendly products will keep your bike running smoothly mile after mile. This PTFE-free chain lube uses only plant-based, fully biodegradable and sustainably sourced ingredients rather than petrochemicals. The bottle is made from recycled plastic and is itself recyclable. A great gift for any bike rider not only wanting to protect their bike but do a little bit towards protecting the planet as well.
We've been using Green Oil products on all our bikes since way back in 2008 and wouldn't think of using anything else! Not only are they incredibly kind to the environment, but they actually work fantastically well! – Steve Woods
---

Best Cycling Gift For Coffee/Tea and Cake Lovers
A Good Bike Lock
There is nothing better than a mid-ride coffee stop, especially when cake is involved. When riding alone or in places where you can't keep a constant eye on your bike, a Litelok bike lock comes in handy. While it may not stop a high-tech bike thief, it makes a great deterrent from those opportunistic snatch-and-grabs. Lightweight, flexible, and highly portable, the Litelok is easy to carry on your bike for worry-free breaks and can even be used as an extra level of security when storing your bike at home or transporting your bike to the start of a route.
---
Best Cycling Gift For Any Bike Rider
Holiday Gift Vouchers
Would you rather buy experiences instead of things this holiday season? Skedaddle gift vouchers make the ideal present for anyone wanting to explore the world by bike and are available to be used on any of our holidays! You can customise our vouchers for any amount (starting at £25). Contact our team directly or get in touch at info@skedaddle.com to find out more!