We've all been there, opening a present from our loved ones that we really, really didn't want… Often, followed by the dreaded question, "Do you like it?!" Here at Saddle Skedaddle, we want to help avoid those awkward Christmas moments, so we've compiled a list of the best presents that can get any keen cyclist buzzing this Christmas…
Stocking fillers
Sustrans Seasonal Cards, Gift Wrap and Tags
Did you know? We donate 5p to Sustrans for every mile you cycle on the National Cycle Network, during our UK holidays. To date, we've raised a whopping £28,000. Sustrans are a UK walking and cycling charity and leaders of the National Cycling Project, and they have recently released seasonal Christmas cards, as well as gift wrap and tags on their online shop, perfect for sending to cycling lovers! The cards, envelopes and packaging are all recyclable and were printed in a UK renewable power plant, and every purchase helps to support the charity. You can also check out their range of gift options from their store here. From bicycle hangers to enamel mugs – there's loads to choose from!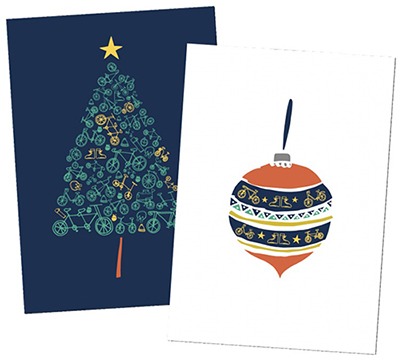 Photo: Sustrans
Cycling Travel Journal
Perfect for planning trips and gathering your thoughts after a long day in the saddle, VeloVixen's Punctures & Panniers cycling travel journal is a great gift for those who regularly get out and about on their bikes. The journal has pages full of motivational quotes, touring tip, is printed on 100% recycled paper and of course, plenty of space to put mind to paper. Why not take it with you and log your Skedaddle holiday! The everlasting memories you've made in the journal might even give you a great chance of winning our Customer Competition.
Skedaddle Jersey
Our very own jerseys are still available* and most definitely a gift we bet all Skedaddlers will appreciate. Made by our friends at Primal, they're certainly a great addition to your kit which will lie just nicely both in your holiday luggage and in a Christmas stocking! *Subject to availability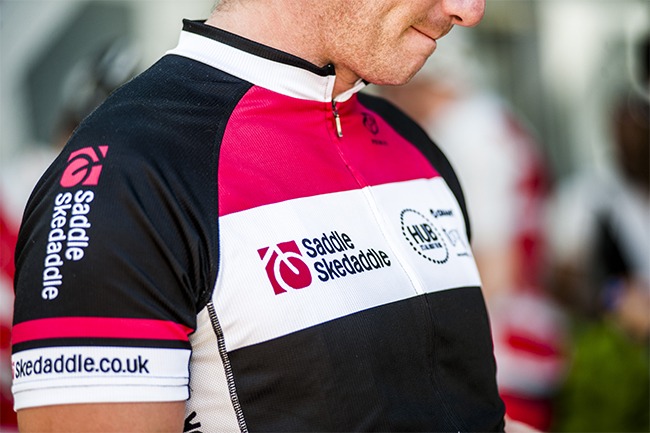 Pasta di Bici!
We all know someone who is cycling mad and has almost EVERYTHING. Foska's Pasta di Bici is a present that even the keenest cyclists won't have in their cupboards (surely?!) Perfect fuel for a day's cycling or to enjoy after a tough ride, bike shaped pasta is certainly an outside of the box idea for a Christmas gift! Although it's well known that nothing quite beats a Skedaddle picnic, Pasta di Bici for sure comes pretty close…
Scratch off UK Cycle Climbs Map
A particularly wonderful gift for any keen road cyclists is the UK Cycle Climbs scratch off map. The map has 75 cycle climbs that is perfect for tracking your progress and setting yourself new challenges around the UK. They can also be customised for a nice personal touch this Christmas.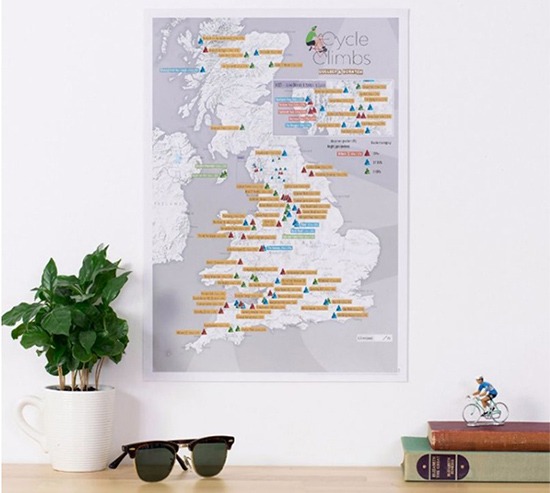 Photo: Maps International
Go the extra mile…
Endura Kit
Since way back in 1993, Endura have been at the heart of high-quality cycle kit, perfect for Skedaddlers! That's why we recently partnered with them, and from mountain bike, road and custom-made jerseys to cycling shorts and accessories, they really have something for everyone. We particularly like their professional cycling helmets! Even better still, if you book a holiday with us in 2020, you will be eligible for an exclusive 15% off at Endura – the perfect way to make savings on specialist kit this Christmas! Drop our team a line to find out more.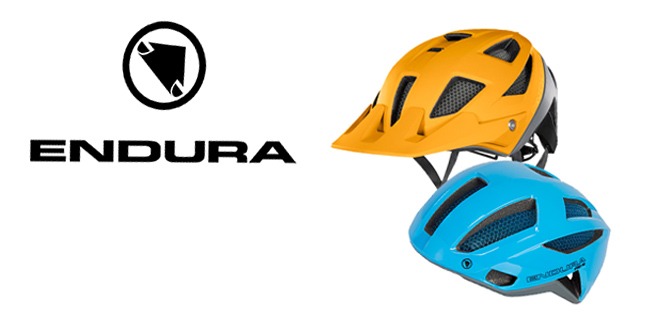 LifeLine TT-01 Magnetic Turbo Trainer
With winter fast approaching, indoor training is important to stay fit enough to be able to jump back on the saddle for cycling adventures next year! The LifeLine TT-01 cycle trainer is a perfect way to keep training whilst avoiding the cold weather. With features such as Bluetooth and a realistic progressive power curve to simulate real riding conditions, the trainer is very good value for money for a usable and helpful indoor cycle trainer.
Deuter Backpack
Founded in 1898, Deuter offer a wide range of backpacks which have been carefully designed for outdoor lovers! Perfect for cyclists, Deuter backpacks are often donned by our amazing guides on our tours across the globe, and we think they would look fantastic and be of great use for Skedaddlers too. The backpacks have a range of features, from valuable pockets to rain cover and helmet holders. Explore Deuter's full range of backpacks here, we're sure one would look great under the tree! If you're looking for something a little cheaper, check out their accessories range – perfect gifts as stocking fillers!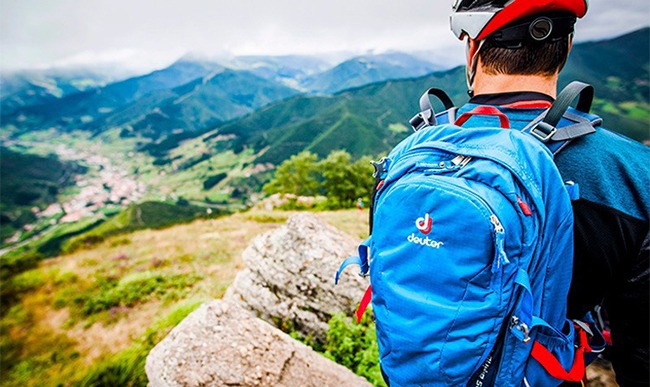 Skedaddle Gift Vouchers
The ideal present for repeat offenders, Skedaddle gift vouchers are available to be used on any of our holidays, of which there are now over 260! Our vouchers are available to customise for any amount (starting at £25). Whether used on our long-haul adventures range or put towards a weekend of cycling in the UK, our vouchers can help pay for a cycling holiday of a lifetime. Contact our team directly or get in touch at info@skedaddle.com to find out more!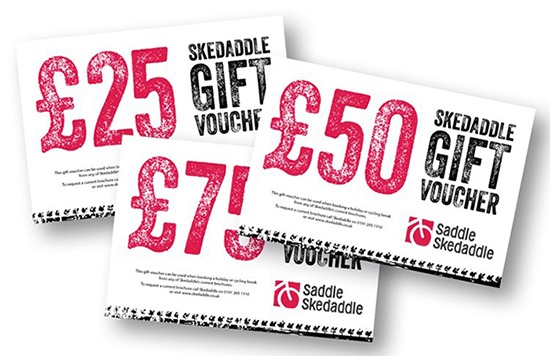 It's never too early to get the Christmas shopping started, so start ordering your gifts to make sure there's plenty of cycle themed presents under the tree this Christmas morning!