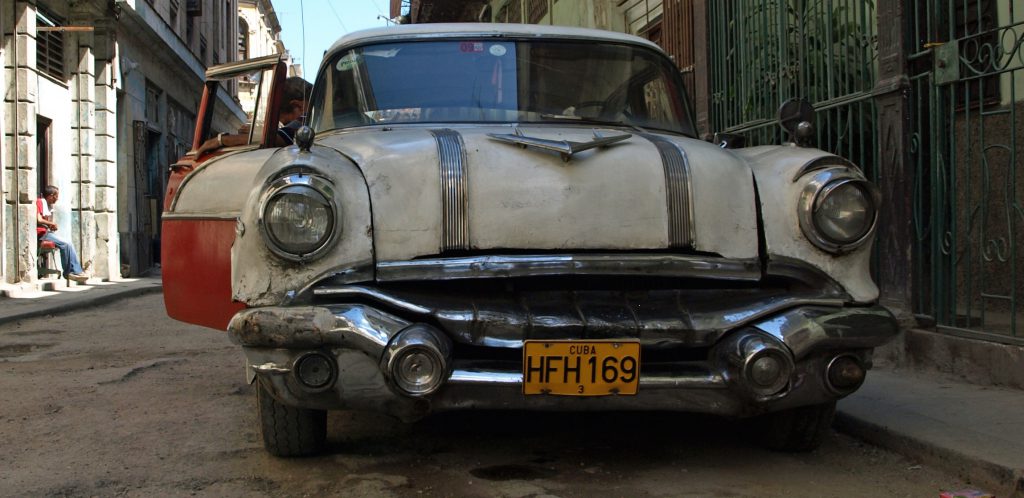 "One careful owner?"
As the door to the plane is pushed open, a waft of warm humid air rushes up the aisle, engulfing everyone on board. An hour earlier, the captain had been onto the intercom to say he'd be putting on the seat belts sign soon and giving us a bit of prior warning to get ourselves sorted out for landing in Havana. Immediately there's an intense burst of activity all around me.  A number of the female passengers stood up, shuffled into the aisle, grabbed some items from the overhead storage and hurried off to the bathrooms.
A short while later I woke up from a brief snooze to notice an impressive transformation. Where previously there had just been a sea of non-descript slightly disheveled looking passengers on a long-haul flight, now there was a discernable difference. The passengers seemed to be split into one of two groups – either pale, tired, slightly crumpled looking (mainly the Brits) and glamorous, immaculately dressed, stylish looking (100% Cuban). This may sound like gross stereotyping, but it was also entirely accurate. The Cubans (of both sexes) had managed to transform themselves from normal, non-descript long haul passengers to stylish, well-dressed, outwardly confident, "going somewhere" people.
The fact that they had managed this incredible transformation in the confines of an airline bathroom, without the aid of a stylist, hair dressing salon or even an ironing board was somewhat of a revelation. It also gave me an incredible insight into Cuban life in general. My first impression of Cuba and its people were that they could work miracles from nowhere, made the best of every possible situation and that looking and feeling good was at the top of their To Do list in life. Over-simplification and lowest-common-denominator stereotyping – yep, probably, but also a remarkably accurate précis of Cuban life viewed through the eyes of a visitor to this incredible place!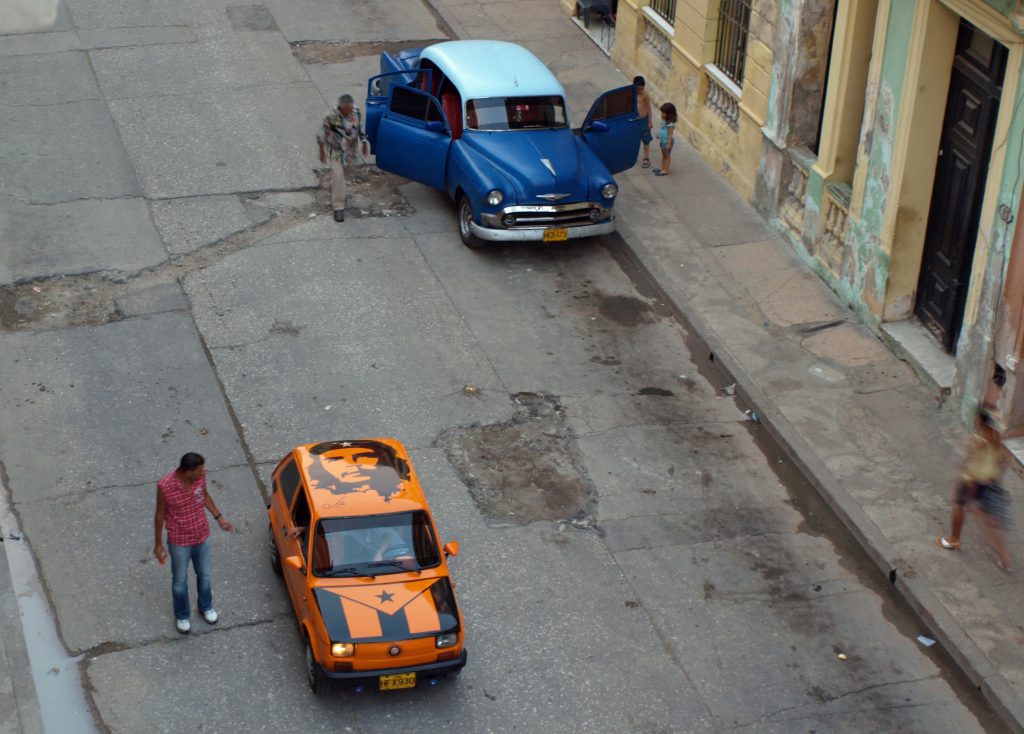 Che Guevara's former limousine
Before I first went to Cuba, I did my research, reading numerous guidebooks, poring over maps, listening to Buena Vista Social Club on repeat loop, testing different Mojitos and Daquiris (purely in the name of research you understand) and working out which particular shade of linen suit would be appropriate for my imminent Man in Havana moment. OK, so I lied about the linen suit, but the rest of the research was in place. Whilst taking up residence on Google, I found this quote on the this well known travel guide website, which with hindsight has captured Cuban more eloquently than anything else I've read in a few sentences:
There ought to be a banner in the arrivals hall at Havana airport that reads 'Abandon preconceptions, all ye who enter here.' Prepare yourself to be shocked, perplexed, confounded and amazed. Cuba is a country with no historical precedents: economically poor, but culturally rich; visibly mildewed, but architecturally magnificent; infuriating, yet at the same time, strangely uplifting. If the country were a book, it would be James Joyce's Ulysses; layered, hard to grasp, serially misunderstood, but – above all – a classic.
A few hours after landing, having been whisked to my hotel (sadly not by a cigar smoking Habanero nonchalantly driving a 1950s American dinosaur – first Cuban pre-conception dashed), I'm unpacking my mammoth holdall and trying to figure out what the highlights of my trip are likely to be. Salsa music, cocktails, crumbling architecture, stunning sunsets, ancient cars, Che Guevara iconography everywhere? All on the must-see list. What I didn't realise though is how many things weren't anywhere near my list, but are the absolute essence of Havana.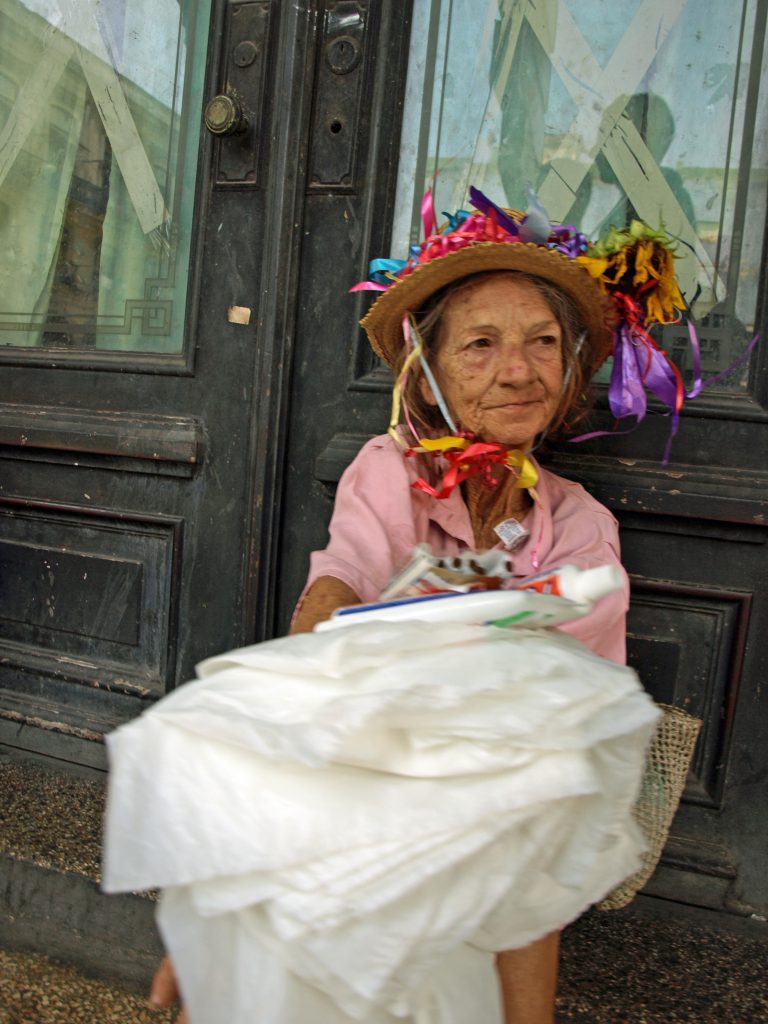 Sales of toothpaste rocketed in central Havana after Crest started selling door to door
The following morning, jet lag has kicked in with a vengeance and I'm awake early enough to capture a mind-blowing sunrise vista over the city.

"Crane removal photoshop expert to stage left please"
That first tantalising glimpse of the city beyond has me hooked. A few hours later, suitable kitted out and cycling beside my incredibly knowledgeable guide, we hit the back streets of La Habana Vieja and I'm beyond hooked. There's Salsa music wafting from what seems like every window, barrow boys push ancient wooden carts full of freshly picked bananas up the street, wizened old men in faded cowboy hats sit in doorways with vast cigars unlit in their mouths, ancient Russian Ladas putter past spewing out interesting smelling fumes and everyone seems to be happy.
In the short time that I spend getting to know Havana I can barely scratch the surface of the place. My very dodgy Spanish gets me by (just) – I manage to talk my way into tiny urban gardens found in the gaps between ancient Italianate townhouses (complete with peeling stucco), buy prints of hand-crafted propaganda posters direct from the artist who created them, sit on the sea-front Malecon chatting with local jazz musicians happily jamming as the sun sets and fall completely in love with the place.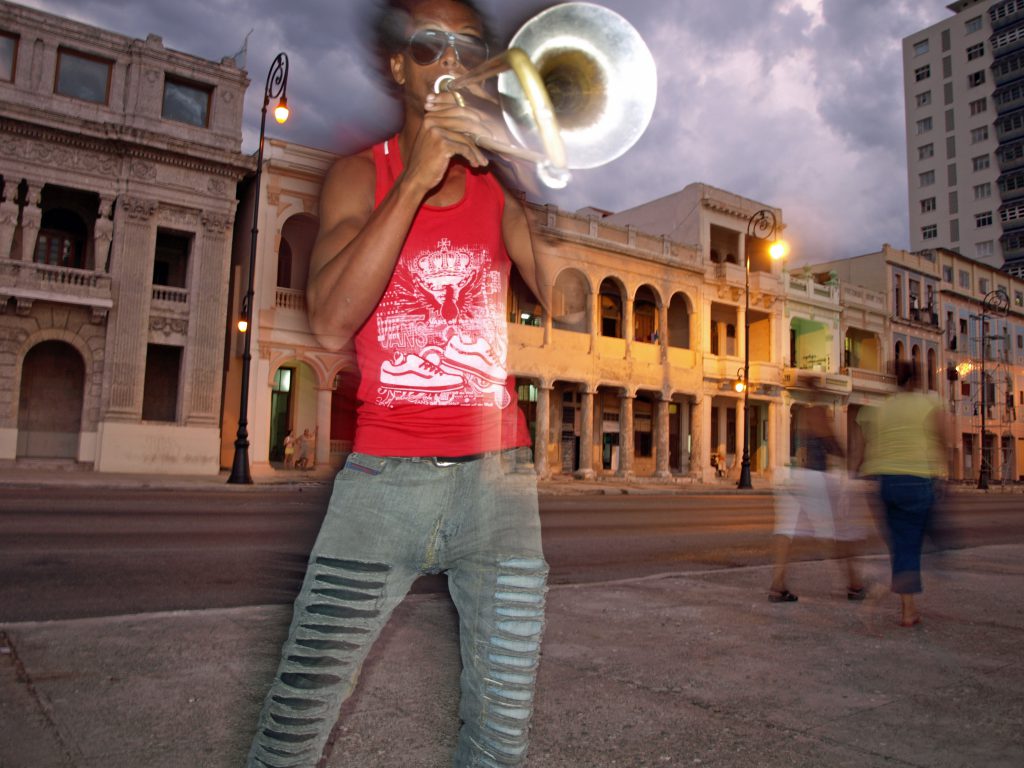 Now that Ramon had mastered the trombone, he was going to try his hand at needlework
I've been incredibly lucky to have travelled and worked in a vast range of countries around the world. I've spent countless hours exploring new places, trying to distill the essence of somewhere in short sharp bursts. Some places have left me cold, some have been interesting but only in a one-off-visit-is-fine type manner and some have worked their way indelibly into my soul. The fact that I'm smiling inanely whilst looking back through my photos as I write this, I can see which category Havana falls into.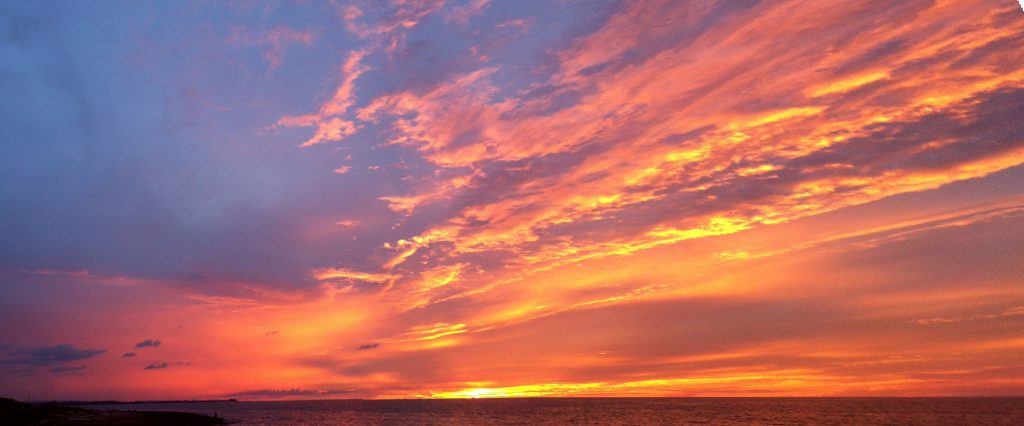 The sunset capital of the west?
Saddle Skedaddle run two different cycling holidays in Cuba, the 8-day Cuban Wheels trip, which fits the absolute essence of Cuba into the shortest possible period and the two-week Cuban Revolutions trip, which gets you way off the normal tourist route and shows you an in-depth look into this incredible country. Both holidays start and finish in Havana and you'll have time to get to know this fantastic city in the company of one of our guides.
Of course there's plenty more to Cuba beyond Havana – incredible scenery, super-friendly local people, great cycling and perhaps most importantly, by viewing Cuba from the saddle of a bike, you'll get an insight that few other tourists ever get the chance to experience.
Olly Townsend, Our man in Havana.