Electric Mountain Bikes
Welcome to our new range of electric mountain bike tours. If you are a regular rider of an electric mountain bike or you are curious to try these bikes out, a Saddle Skedaddle holiday is the perfect chance to ride with like-minded adventurers and use the capabilities of an electrically assisted mountain bike to its fullest.
Whether you are bringing your own electric mountain bike on a weekend adventure in the Lake District, or heading off on a place-to-place mountain biking journey through the mountains of Spain or Italy you will be supported by our experienced and passionate guide team. You'll use the capability of your electrically assisted bike to access the best terrain imaginable and to explore the region you are travelling through, fresh and with energy to enjoy the amazing scenery and thrilling descents.
These are tours for real mountain bikers and all riders should have good bike handling skills and mountain biking experience to enjoy these trips to their fullest. All the classic Skedaddle elements will be present, including full-time support vehicles, sumptuous picnic lunches and fantastically located character accommodation.
Found trips This fantastic electric bike specific itinerary explores the many diverse trails of Terra Magica, the 'Magic Land' of Istria. Our high quality full suspension pedal assisted mountain bikes allow us to tackle all the biking highlights of the region including climbing to the summit of Mount Vojak, powering through the technical sections of the Skitaca peninsula or cruising to the medieval hilltop town of Motovun. Basing ourselves in Rabac, a small town perched on the shores of the Adriatic, we will make use of short transf...
Read More >>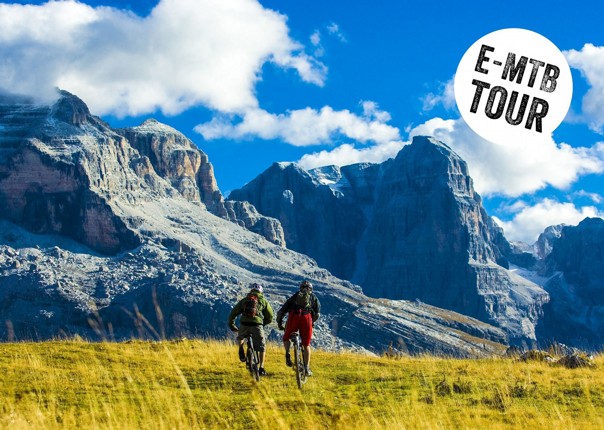 The spectacular Brenta Dolomites are the backdrop for this fantastic cross-country mountain bike journey. Our efficient electrically assisted mountain bikes help us climb high into the Italian Dolomites on a variety of trails and explore the remote corners of the region. Views of high mountain and alpine lakes greet us each day before descending into picture postcard valleys. This tour is ideally suited for mountain bikers of all levels of experience. Designed to take in a diverse variety of trails, we will be using a gr...
Read More >>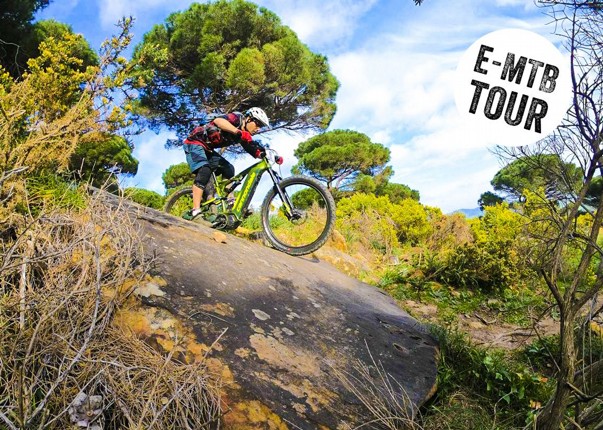 The mighty Sierra Nevada Mountains are home to this epic singletrack adventure. The challenging mountain trails offer a uniquely rewarding challenge for experienced riders. We'll use the capabilities of our pedal assisted electric mountain bikes to access high passes and help with some tough alpine climbs, culminating in a ride to the summit of Spain's third highest peak. These lead us to some of the most exciting riding in Europe with miles of switchbacks and rewarding technical trails. Spain's famous rural hospitality make...
Read More >>