Cycling Tours in Borneo
If South East Asia is on your travel bucket list, the amazing island of Borneo should be too! This is one destination that packs a punch and offers plenty of pedallin' through sublime scenery as well as exotic local wildlife to boot. Head into the heart of Borneo's unspoilt natural wonders and explore a truely undiscovered region home to the world's oldest rainforest and famous orangutan.
Found trips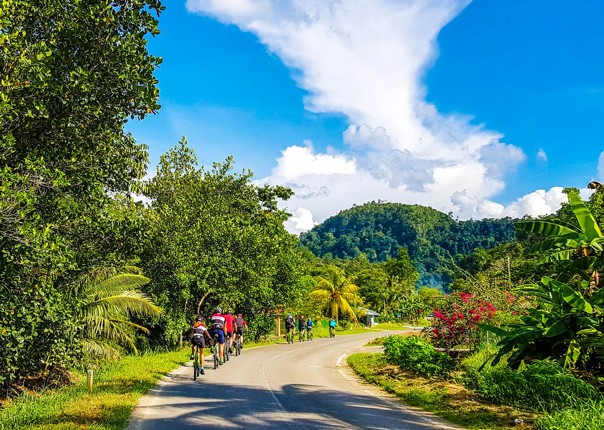 Borneo's hidden gem is without doubt Sarawak! A stunning and mythical land home to wild jungles, lush tropical rainforests, palm fringed beaches, and seemingly endless cultural delights and wildlife. It's a place steeped in legend and famed for its tribal headhunters and White Rajahs who have shaped its history. Following arrival in Kuching we start our journey with a Heritage Tour of the city before heading to Santubong National Park via the small fishing Kampongs (villages) that are scattered around this coastal area. ...
Read More >>