Reasons to
cycle with
Skedaddle...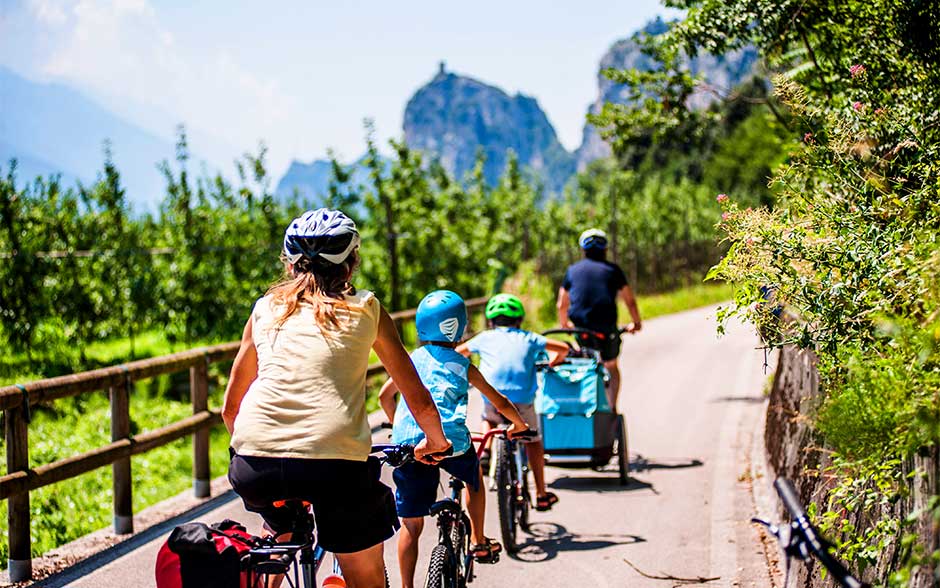 What our holidays include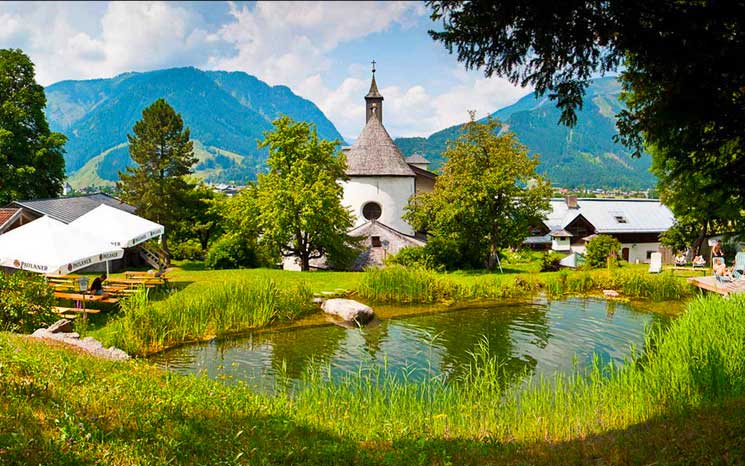 Family-friendly Accommodation
We provide a real variety of accommodation, dependant on destination. From centre-based hotels you can call home for the week to options with pools and playgrounds, we also have quirky accommodation for adventurous families looking for something a little bit different too! All of our accommodation has been hand-selected to offer a fantastic flavour of the area you are visiting and provides the perfect place to relax and feel safe.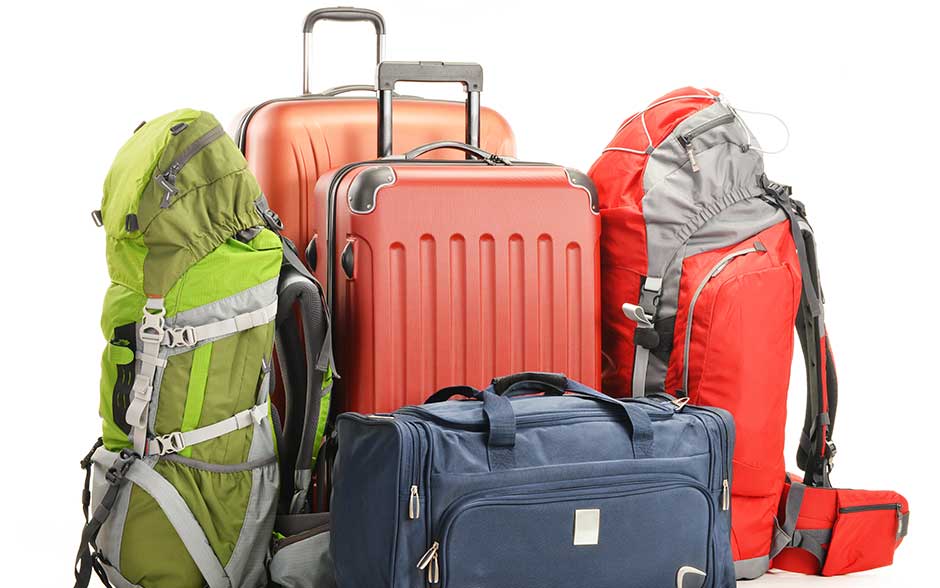 Luggage Transfers
We want you to fully enjoy your ride and a big part of that is not having to worry about carrying your luggage from place to place! With that in mind, our local teams will work behind the scenes to ensure all your luggage makes its way to each hotel, ready for you when you arrive at your new destination at the end of the day.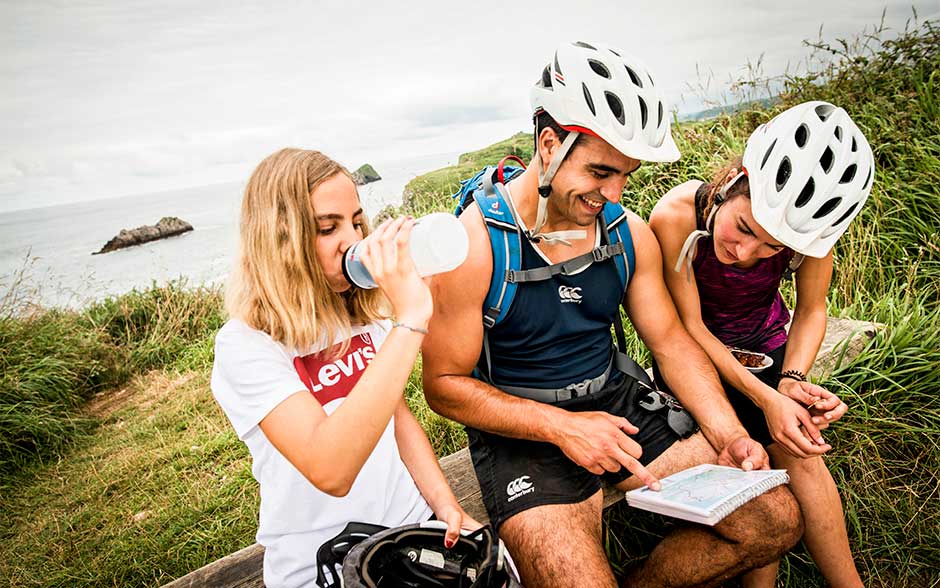 Route Notes / Maps
On self-guided holidays our local teams have sourced the best cycle routes possible and developed the documents needed to enable you and the kids to navigate these with ease. Your route notes and maps will come bursting with essential local information including recommendations for places to eat, as well as fascinating fun activities en route, not to be missed.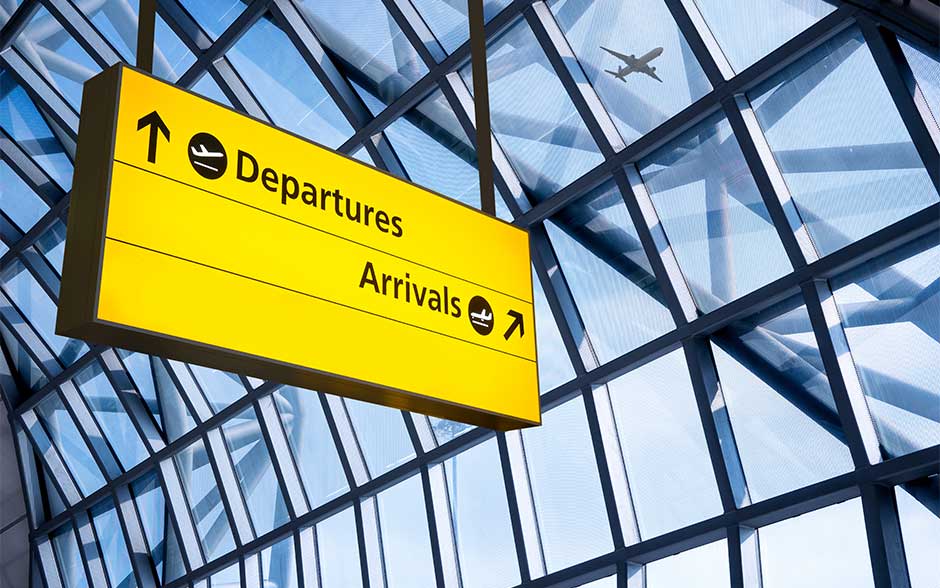 Airport Transfers
Whilst we'll expect you to make your own way to your chosen destination, on most trips our friendly, local teams will be on hand to pick you up from the airport and drop you back off at the end of the week. So, no need to worry about navigating the local language when you arrive, or negotiating the best taxi price! (Only available on selected holidays. If a transfer isn't included, our friendly team have lots of travel tips!)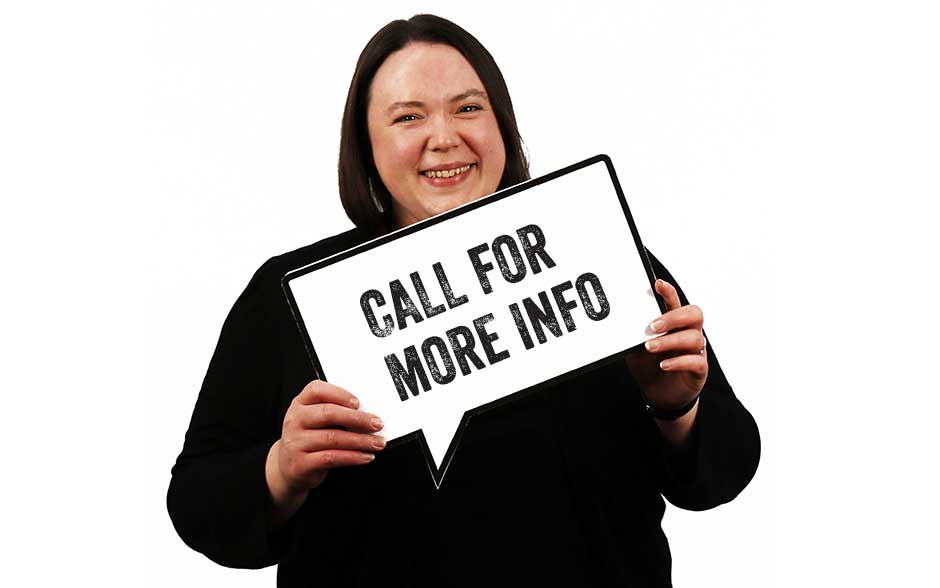 Emergency Support
You can rest assured you're in the best hands possible when you join us on a Skedaddle tour! In the event of serious problems or mishaps, we have a 24/7 emergency phone manned by capable staff ready to assist no matter how serious the problem or situation.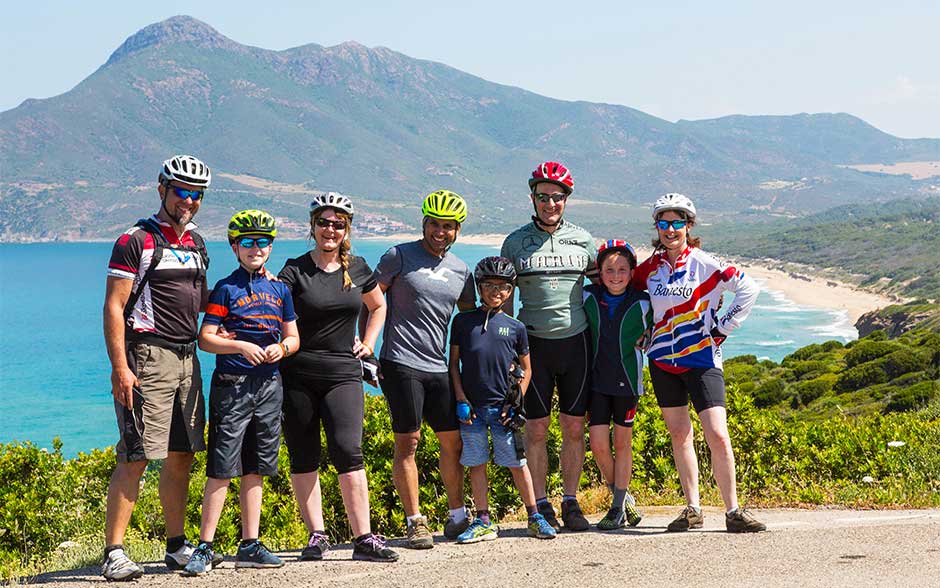 Glorious Guides
What places Skedaddle guides head and shoulders above other cycle leaders is their focus on providing a great cycling experience and excellent customer service, perfect for keeping the kids entertained and motivated en route. (Only available on Guided/ Supported Holidays).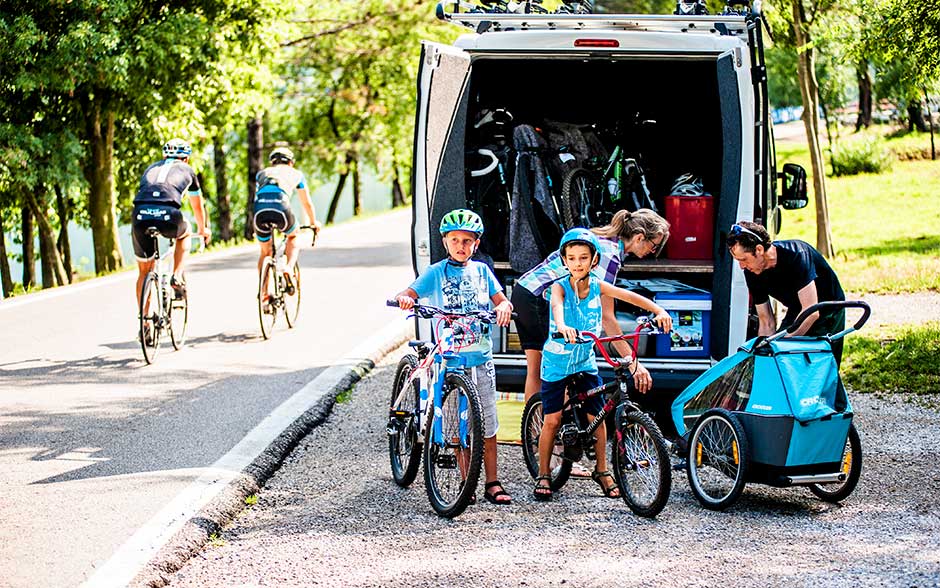 Support Van
At strategic points (where access allows), you have the security of our handy support vehicle. In this van there will be some space for tired cyclists or those who need a hand up any hills. You'll also be able to leave extra items you may want access to here during the day, meaning there's no need to carry any additional items, other than what you would carry on a normal day ride. (Only available on Guided and Van Supported Holidays.)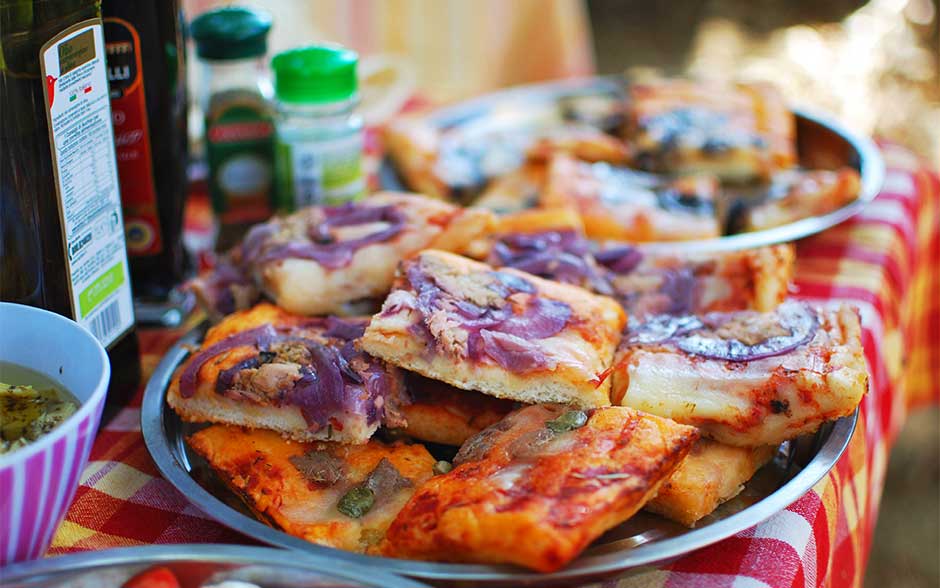 Legendary Lunches
Sampling the best local food and drink is an essential part of any Skedaddle holiday! Lunches come served up as part of a buffet of fresh local treats that the whole family can enjoy, often accompanied with a knockout view and some much-needed shade. You'll also enjoy timely stops with a range of tasty snacks provided. (Only available on Guided and Supported holidays, excluded on some European holidays).
Download trip notes for full details of what's included as part of your Skedaddle holiday. Or call our friendly team for more information.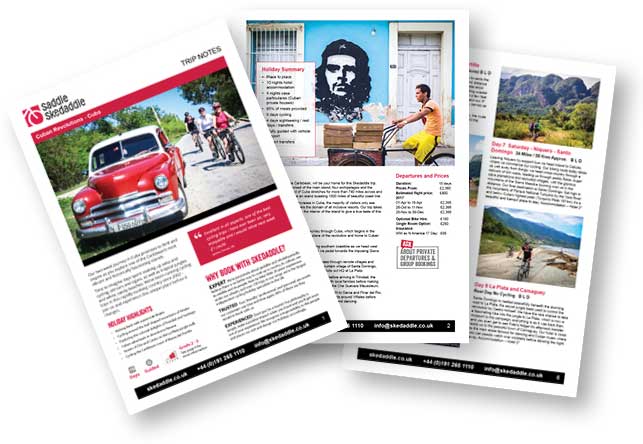 From the first day to the last, everything was fantastic. We never had to worry about anything. Hotels, van pick-ups, guides - you had it all covered!
Carol and Jim, UK