This year, we are proud to partner with RadioCycling, who will be covering the 2023 Tour de France and Tour de France Femmes, helping us all stay updated with the latest news, stories, and views from the professional peloton.
One of the things we love about road cycling is that it allows all of us to follow in the footsteps of our cycling heroes, experience the thrill of conquering iconic climbs, and feel the same sense of achievement as we summit the world's most famous mountain passes.
We take pride in offering you these opportunities with our almost three decades of experience. With over 50 carefully crafted road cycling itineraries in 13 countries, catering to various desires and ambitions, there's likely something here for you. Why not let Skedaddle's expert Tour Leaders introduce you to some of the world's most breathtaking rides?
In the meantime, don't forget to join us and our friends at RadioCycling to stay updated on all the action of this year's Tour de France and Tour de France Femmes. Who knows? It might just inspire you to create your own unforgettable cycling story with us very soon!

---
RadioCycling Podcast – The Inside Line On Pro Racing
RadioCycling is the leading cycling news podcast, delivering all the stories you need in a snappy half-hour package, released twice a week.
We are excited to share the news of our collaboration with our friends Peter, Jeremy and Chris at RadioCycling for the coverage of the biggest cycling event in the world. Rest assured, the Skedaddle office will be buzzing with excitement as we closely follow all the thrilling action. Get ready for an incredible journey as we bring you the latest updates and immerse you in the world of cycling.
Check out the latest podcast episode featuring the most recent events and drama of the 2023 Tour de France & Tour de France Femmes…
---
Tour de France – It's More Than Just France…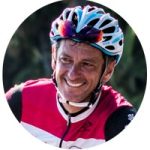 It's really great to see the Tour de France peloton riding on the same roads and climbing the same spectacular mountains that we climb during our own tours – there's no other sport that allows amateurs to share a 'pro experience' in quite the same way that cycling does.
But the Tour isn't only about France. I love how it brings the whole cycling world together and it's amazing to see riders from so many of the destinations that we visit on Skedaddle tours, competing and riding together.
David Hall – Product Specialist – Road Cycling
---
Want more?
Why not explore our full range of Road Cycling holidays and all the incredible destinations you can go to! Or head to our blog for even more inspiration and advice on everything cycling.