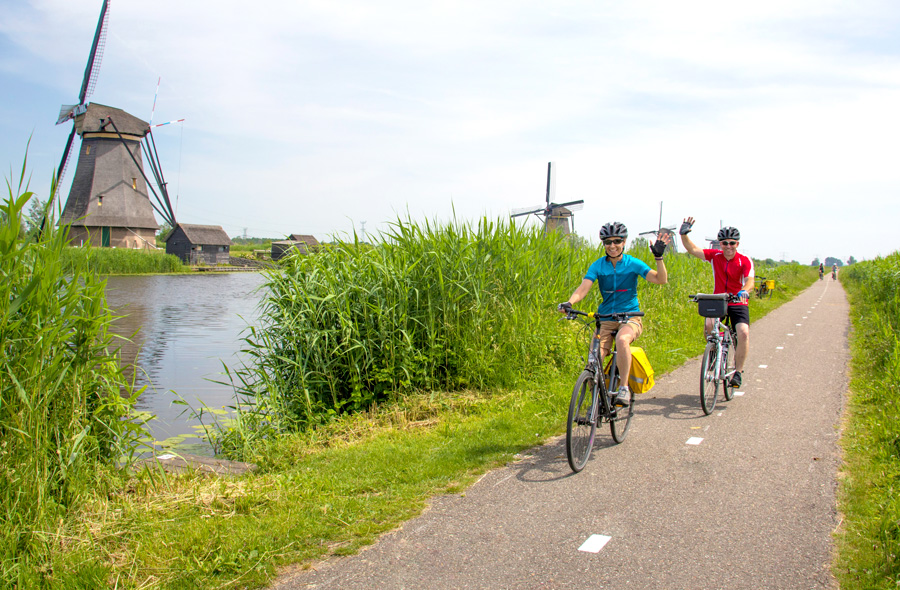 Whether you've just found a new love for two wheels, are an active holiday first-timer or a self-proclaimed cycling softie - we're here for you!
A cycling holiday is a fantastic way to enjoy your free time and explore the great outdoors, all while reaping the health benefits of an active break.
The idea of a cycling holiday should be exciting, but we know it can be a little bit overwhelming at first when you don't know what to expect! That's why we are here to tell you that a holiday with Skedaddle can be enjoyed by anyone who can ride a bike and is comfortable spending a few miles a day peddalin'.
So, keep reading to find out more about why we are convinced a cycling holiday is something everyone can enjoy, what our holidays include and answers to some frequently asked questions to help get you started.

---
Why try a cycling holiday?

We wholeheartedly believe that travel should move you and that there is no better way to meet a place properly - its people, its culture and natural wonders - than by bike. Not only that but it's a great way to keep you physically and mentally fit too!
But that's not all, here are a few more reasons why we want you to join in the fun...
Your chance to immerse yourself in the great outdoors

You can get off the beaten track and escape the tourist traps

An unrivalled sense of achievement and feel-good moments

Indulge in food that tastes even better after you've earnt it

...because it's fun!
---
Everyone's different, but everyone pedals...

Is a cycling holiday right for you?
Our holidays revolve around pedal power! But don't let that put you off just because you've never done this kind of active break before. We believe there's a ride for everyone in our range, including beginners who are comfortable riding a few miles a day and seasoned active holiday enthusiasts who are new to cycling holidays.
We know finding a ride that suits your fitness level and skill is crucial to making sure you have a great holiday. That's why each of our cycling holidays have been graded depending on a variety of factors, including daily mileage and terrain.
A cycling holiday is an active break, so for all itineraries in our range we expect:
- You to be able to ride your bike confidently and generally be fit and healthy.
- You to be confident with the daily distances, surfaces and gradient of your chosen itinerary. Our lowest graded holidays begin with distances from 10-20 miles (15-35 kms) per day. Note that no route can be pancake flat the entire way, with some gentle slopes being inevitable even on our lowest graded holidays.
- You to be comfortable riding your bike while sharing the cycle paths and roads with other users.
Our holiday Trip Notes come with detailed insights to help you understand what you can expect on each day and make sure it is right for you; and our team is always here with loads of helpful advice! For more information about our grading system click here.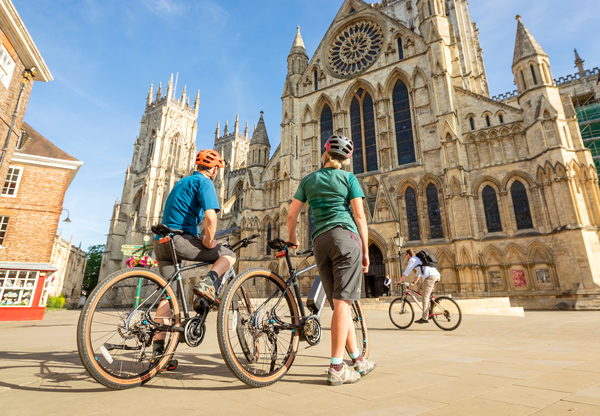 Go electric! Get the boost you need with the help of an e-bike...
Are you worried about keeping up with your cycling buddies each day? Looking for a boost up a cheeky hill? Or not sure you're ready to go 'the extra mile'? With an e-bike, you can cycle with complete peace of mind. Hear this Skedaddler story to find out more about them.
Most of our leisure cycling holidays now come with the option to hire an e-bike, making our holidays accessible to more of you than ever before!
Check out our range of tours available with e-bikes here or head to our blog for more information about these electric two-wheeled marvels.
---
What do our cycling holidays include?

Our job is to take care of everything, so all you need to do is pedal! So, what does a cycling holiday with us actually include?
Luggage transfers each day

Quality accommodation that is hand-selected to provide a flavour of the area

Detailed route notes, maps and a handy navigation App on selected trips

Friendly guides, a support van and delicious lunches on our guided and supported trips

Emergency 24/7 support should you run into any issues or have any questions

Optional bike hire, including hybrid or electric bikes and other essential items
---
Frequently Asked Questions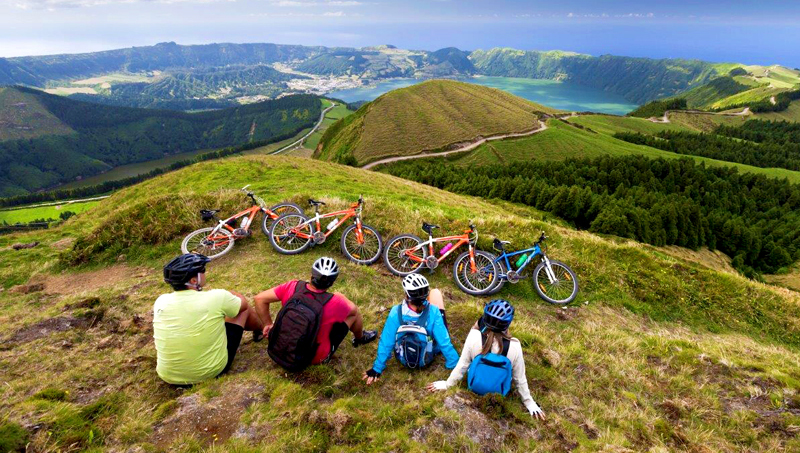 More and more people are choosing a holiday on two wheels! After all, if you ask us, it is the best way to explore a destination.
But if you have never done a cycling holiday before, you might have a lot of questions right now.
To help with those 'first-time' jitters, we've compiled a list of Frequently Asked Questions that we think you might find useful. That's everything from what you should wear, to what happens if you get a puncture or get lost!
---
Cycling holidays perfect for beginners

You've heard a bit about us and what we do, now we want to share some travel inspiration to get you excited about exploring the world by bike. These cycling holidays all feature lots of traffic-free cycling paths, small daily distances and plenty of time to explore off the bikes:
---
Why Skedaddle?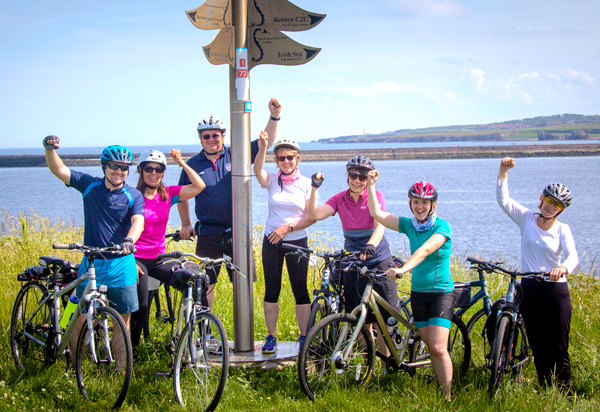 Glad you asked! We are the world's leading independent cycling holiday specialists with over 25 years of experience and unrivalled expertise. We've been searching far and wide to bring you over 200 spectacular cycling holidays in some of the world's best destinations, with something to suit all wheels and abilities - no matter if you are a beginner or have miles of experience...
You'll feel personally welcomed by our friendly and caring community who are passionate about pedallin'.

You can book with confidence - 96% of Skedaddlers say they would return for more!

You'll enjoy an authentic travel experience developed with the help of our trusted local partners.
---
Sounds good? Why not explore our range of cycling holidays and all the incredible destinations you can go to! Or head to our blog for even more inspiration and advice on everything cycling.