Cycling Adventure Tours in Burma
Burma or Myanmar, whichever name you know the country by, is one steeped in history and natural beauty, making it a prime candidate to be explored on our cycling adventure tour.
Ravaged by war throughout its vibrant past, Burma has so much for you to explore on two wheels and, speaking from experience, we know you won't be disappointed. Take a look at the tour details below and join us on your next adventure vacation with Skedaddle.
Found trips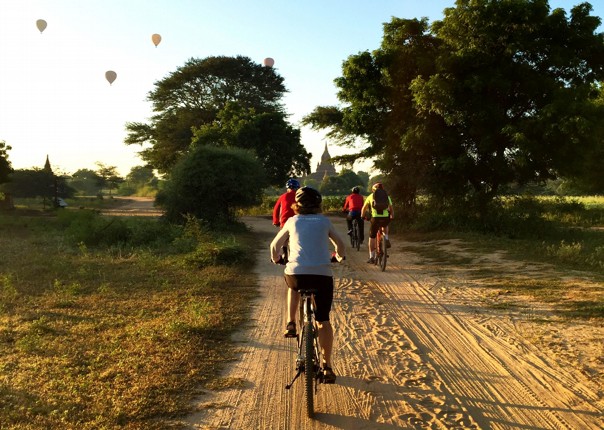 A cycling vacation to Myanmar (Burma), that will stir the senses and inspire the imagination. Our cycling tour begins in the beautiful hills of Shan State, with its impressive Inle Lake the focal point of our initial forays. It's here we also take a lovely boat journey amongst the floating islands and gardens of the lake that are frequented by the Intha oarsmen. The crisp cool air of the hill station of Kalaw is next on the agenda, before Pindaya amazes us with its ancient tales and Golden Cave Buddhas. From here the sce...
Read More >>