Road Cycling Holidays in Corsica
Corsica remains one of our most popular road cycling holiday destinations as it is a fantastic introduction to French cycling to then progress to some of our serious mountain tours such as the Pyrenees and the Alps. Corsica also offers a leisure cycling option for those who would prefer to explore the island at a more relaxed pace.

It's a proud island with restaurants and grocery stores bursting with local food and produce; Corsican wines and beers are the almost exclusive offering in many places and compliment the food which is rustic, rural and delicious.
We've two road cycling tours in Corsica - the Beautiful Isle and slightly more challenging Southern Secrets, both of which offer stunning riding on this gorgeous island. For those looking for a slightly longer journey, our holiday Grand Tour of the Med, also spends time on this charming island. Finally, for those who are not into road cycling, we recommend exploring this island at your own pace on our self-guided leisure cycling holiday.
Found holidays
Trips to book before it's too late. For all other dates check-out the Departure Dates menu below
23 to 30 May 2021 - Enjoy a week of road cycling on the gorgeous island of Corsica as we explore Castagniccia and the northern coastal routes of Cap Corse.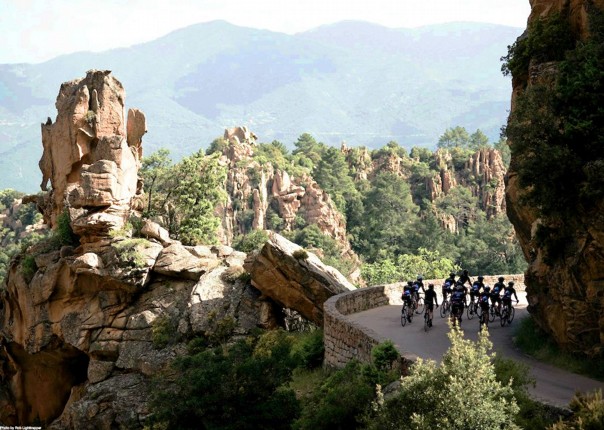 One of our most popular road cycling holidays in France visits Corsica; known to the ancient Greeks as 'Kalliste' - the most beautiful - and referred to as 'The Beautiful Isle' by generations of travellers ever since, Corsica is one of the most diverse places in Europe. Our place to place tour around the north of this Mediterranean gem takes in the very best of the many delights that this special island has to offer. Beginning and ending in the bustling historic city of Bastia on the eastern coast of the island, our tour...
Read More >>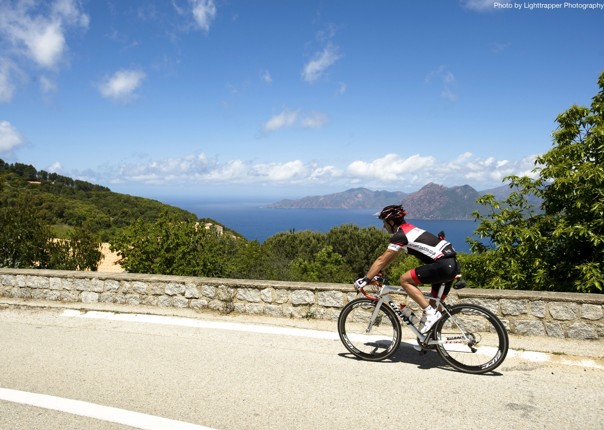 In conjunction with our long-established and very successful tour of Northern Corsica; (The Beautiful Isle), we bring you another road cycling holiday in France which covers the magnificent southern region of Corsica. Keen to assert their own identities, Corsica is divided into 'Haute-Corse' (upper Corsica) and 'Corse-du-Sud' (southern Corsica). The diversity of the landscape allows both of them to shine in their own right and both deserve a separate visit to make the most of them! This tour of the south is an absolute g...
Read More >>