Austria and Italy - La Via Claudia - Guided Leisure Cycling Holiday
Trips to book before it's too late. For all other dates check-out the Departure Dates menu below
BOOK NOW >
03 to 10 July 2021 - Start your cycling holiday journey in Austria and bike all the way to Lake Garda in Italy on this beautiful cycling holiday
BOOK NOW >
31 July to 07 August 2021 - A superb cycling holiday from Austria to Italy's lovely Lake Garda in Italy - Already filling up fast for 2021
Holiday Highlights
Waking up to beautiful views of the Zugspitze, Germany's highest peak

Cycling beside the vivid blue waters of the River Inn

Absorbing the history of an ancient trade route by bike

Exploring Merano – The Jewel of South Tyrol

Winding your way through the lovely Vinschgau Valley

A post-ride, tasty gelato on the shores of Lake Garda
View Holiday Schedule
Day
Description
Distance
Ascent
Meals
1
Arrival into Munich Airport - Transfer to Lermoos
D
2
Fernpass to Landeck
37 Miles / 60 Kms Approx.
740m/2427ft.
B L
3
Landeck to Nauders
40 Miles / 65 Kms Approx.
1,200m/3937ft.
B L
4
Nauders to Lagundo
53 Miles / 90 Kms approx.
260m/853ft.
B D
5
Lagundo to Adige Valley
40 Miles / 70 Kms Approx.
600m/1968ft.
B L
6
Adige Valley to Trento
25 Miles / 45 Kms Approx.
250m/820ft.
B
7
Trento to Lake Garda (Lago di Garda)
40 Miles / 70 Kms Approx.
1,200m/3937ft.
B L
8
Departure from Lake Garda - Transfer to Verona Airport
B
Meals: B = Breakfast L = Lunch D = Dinner | Please keep in mind the distances and ascent information provided are intended to be indicative and may vary from the actuals due to accommodation changes or when compared on different GPS devices and software
For more information download our trip notes
Holiday Information
This cycling holiday in Austria and Italy, is ideal for those wishing to experience the beauty of the Alps in style. At times somewhat challenging, the riding is concentrated along the Via Claudia Augusta, a 2000 year old Roman built road which was for many centuries the main commercial route across the Alps. Originally used for the transportation of wine and olive oil from Spain, oysters from the Mediterranean and even spices from Asia, it now serves as the perfect biking route through an area of stunning views and historic sites.
The journey begins in Austria on the slopes of the mighty Zugspitze (2692m/8832ft) and takes in some of the most beautiful Tyrolean landscapes imaginable. From our first night's stay in Lermoos our journey heads off on a series of rolling forest trails and across undulating countryside trails, before heading upstream alongside the icy waters of the River Inn.
Crossing the border into Italy via the Reschen Pass, the panoramic views open up as we roll gently down into the Vinschgau Valley and South Tyrol. The ride continues via apple plantations, vineyards and historic castles and of course we'll take time during our meals to sample the food and wines for which the region is famous.
As the week draws to a close we'll enter the Etsch valley which leads us straight into the bustling city of Trento, where we can spend an afternoon soaking up the trendy Italian atmosphere in the numerous gelaterias and capuccino bars. We'll save some energy for the last day of riding through the Sarca Valley and onward to our final destination, Lake Garda, a grand finale to our Via Claudia adventure.
For more information download our trip notes
Holiday Feedback
The trip surpassed all my expectations

This was my first Skedaddle trip and will be a very hard act to follow. Two wonderful guides, Christina and Madeleine, went to enormous effort to make sure that everything ran smoothly, a great group of fellow cyclists, stunningly breathtaking scenery, challenging yet fun cycling and very comfortable accommodation – fantastic!


The trip surpassed all my expectations – it was fabulous. Can't think of a single thing to criticise – fantastic! The food was delicious – there I was hoping to lose weight and instead I've put it on!! My favourite day was day three, and I loved the long downhill section on this day – the scenery and forest trails, smell of pine, wild flowers. I also liked day six – variety of the day from the steep climb to the downhill MTB track to the final bike track approach to Lake Garda.


I cannot praise Christina and Madeleine highly enough. They were kind, friendly, helpful, efficient, always smiling and simply lovely people, fantastic ambassadors for your company. They were both entertaining and very funny at times and very supportive on the long uphill stretches. The team at the office were helpful in reassuring me that i could manage the cycling, as I only booked with three weeks to go and Caitlin got back to me very quickly on a couple of queries that I had. I would wholeheartedly recommend Skedaddle to a friend.

Fiona, Hertfordshire

As seen in the press...

The Via Claudia is and old Roman trade route and modern cycling trail between southern Germany and northern Italy – crossing the Alps at a manageable altitude of 4,921ft. Roman remains are a less important part of the trip than the changing landscapes, culture and cuisine, from the Austrian Alps to the orchards and vineyards of South Tirol and Lake Garda.

'30 of the best cycling holidays', Sunday Telegraph (2017)

Great trip

Beautiful mountains, excellent guides, and very enjoyable group. Lunches were a treat. We were very well supported and looked after. Thanks to all, particularly Sergio and Christina.

Elizabeth, Australia

Excellent...

Everyday was a favourite day and different, just as I was expecting.


Our guide was an excellent! Knowledgable, professional, funny, kind, helpful! Would love to have him again.

Stefania, Hertfordshire

Very good

Every day was different and enjoyable in its own way so it is difficult to highlight a particular favourite. Some of the highlights included: Cycling through the apple orchards and vineyards, our time in Merano and the lovely hotel located above the town, cycling around Trento, lunch on the final day (not sure of the name of the lake) and the final evening at Lake Garda. This is very simplistic, there was so much to enjoy!

Clare, Cambridge

Difficult to see how they could be bettered!

My favourite day was day 3, Starting in a beautiful Austrian resort, after a splendid dinner, a comfortable room and a generous host, and after an hour and a half of steady cycling we were rewarded with a long long downhill coast into Italy – 50 miles had seemed intimidating but not when gravity was helping! The two guides were a delight – passionate about cycling, Italy and Italian coffee. Difficult to see how they could be bettered!

Chris, Cumbria

As seen in the press...

Adam Ruck also recommends tackling the Via Claudia, an old Roman trade route and modern cycling trail between southern Germany and northern Italy, which crosses the Alps at a manageable altitude of 4,921ft. "Roman remains are a less important part of the trip than the changing landscapes, culture and cuisine, from the Austrian Alps to the orchards and vineyards of South Tirol and Lake Garda," he says.

Italy's greatest cycling holidays, Telegraph (2018)

Excellent...

Our guides were both superb encouragers / cooks/ facilitators / bike menders / luggage organisers!!


Accommodation was as described – and excellent (overall) for what it was. The hotel outside Merano was especially lovely and the one outside Trento was worth the climb.

Jennifer, UK

Excellent...

All our guides were friendly, attentive and enthusiastic, even managing to arrange the perfect weather for us. Sergio, Nicola and Marco did everything possible to make our trip the best it could possibly be. The trip was not without its challenges. When one member of the party injured herself quite badly on the first day they dealt with the situation calmly and efficiently.

Penny, Surrey

The most amazing guided cycling holiday.

The most amazing guided cycling holiday. Everything was absolutely superb. First class… an abundance of delicious food while cycling and fantastic warm friendly guides, who would go out of their way to ensure your experience was top notch. Your guides are a credit to your company – very professional and easy to start up a conversation with. They ensured they talked to everyone every day and ensured you didn't worry about the cycle ride. There was plenty of encouragement to achieve personal goals or to cycle the cheeky climbs, but also made you feel comfortable in cycling at your on speed, or taking an alternative route to a point on the cycling route. I cannot give praise the guides enough for ensuring my first Skedaddle trip was amazing.

Kelly, London

We had a great week...

This was our first guided Skedaddle tour and we really enjoyed it. Lieven, Sergio and Nicola were an excellent team of guides and helped to make it a fun week.

Timothy, Oxford

I think the leader and the guides are the best on the planet...

Cycling towards Lake Garda I felt a huge sense of achievement. It is genuinely hard to believe that I managed it and really enjoyed it at the same time. For me, none of it would have been possible without your company and your guides. The lunches were fantastic – a choice of veggie salads and different breads every day. I was impressed!


I think the leader and the guides are the best on the planet – you are lucky to have them. They were highly professional, worked really well as a team, managed everything without us really being aware of it all, and most importantly, they were extremely kind, supportive and funny. They played a huge part in me having an excellent holiday. I paid more than on other cycling holidays and it was worth it because having a guide front and back was great for me.

Clare, Chesire

A fantastic holiday with excellent cycling

Challenging climbs followed by great downhill sections and amazing scenery made all the better by having three exceptional guides and great company. Nothing was too much for the guides which included giving me a lesson in how to eat spaghetti! Always entertaining!

Jolene, Southampton

I can't thank the guides enough...

The guides were fantastic. They made all the difference. They were kind, funny , helpful and very supportive. I know they did a lot behind the scenes to make the holiday go well and I think you are very lucky to have them.


I thought it was really helpful to be able to speak to someone who knew the route. It was also very nice to be phoned a couple of days before the start – it seemed a very friendly company.

Clare, Chesire

Surpassed my expectations...

The holiday surpassed my expectations in every way really. I would certainly choose Saddle Skeddadle if I can find a suitable trip for our next holiday. Days 1 and 3 as beautiful scenery, mostly-traffic free cycling at my level and had the best weather!


All three guides were exceptional in every way – really patient and went beyond the call of duty to give fantastic service. (I am making the comment just in one box but this applies to all 3 guides).

Sue, Nottingham

The whole experience was fantastic...

Brilliant cycling, fabulous scenery and great company. The guides did everything they could to make sure we had a great time. The hotels were well located with fantastic views. All of the days were brilliant with a good mixture of off road, climbs and downhills. Distances were well judged. We both especially enjoyed the fernpass (challenging climb and good off road downhill).


Lieven and his team helped make our holiday really special. They were helpful, supportive and had a great sense of humour. They shared with us their knowledge and experience of the area and gave us advice on how best to tackle some of the more difficult cycling.

Lorna, Aberdeenshire

I thoroughly enjoyed the cycling...

I thoroughly enjoyed the cycling, the scenery, the food and the company every day!


Lieven was at all times the perfect guide! Great company. He was professional in all his duties as well as thoughtful and encouraging. Nothing was too much trouble for him. We really appreciated his help getting our car to the finish of the ride at the end of the week, after the original arrangements went slightly off track!! We were very well looked after.

Colin, Dorset

A great cycle trip...

The scenery was beautiful and the choice of routes well thought out. Lieven Renata and Sergio where brilliant, making the holiday even more fun, they were very competent and able to organise a group with efficiency and humour.

Charlotte, Towcester

The Via Claudia trip was terrific...

I can highly recommend it. Great cycling, scenery & company plus excellent guides. My favourite hotel was the first night in Austria. Thanks to Kay again for her assistance with the booking process.

Jenny, UK

Another excellent holiday with Skedaddle...

Renato was simply outstanding – he remained cheerful in poor weather, flexible when road closure forced us on an alternate route, always organized. I'd credit him with taking a group of strangers and helping us become friends – lots of good Italian wine helped!


Assistant guides were outstanding – helped to keep the group together when we straggled a bit, but always did so cheerfully. Lots of humor kept the tired legs turning.The three guides were superb at turning out salads my grandmother would have loved – each with a little twist – well done for taste, creativity, and location.


Richard, China

I am a complete cycling convert...

It was everything I had hoped for! From the moment we arrived at the airport to the wave farewell, we had a marvellous trip.


Renato and Matteus looked after us so well! Great tour leaders.

Alan, Hampshire

The best holiday I have had for years!

Great guides, great rides, fantastic scenery, good company, enjoyable food – what more can you ask for!


As always the personal service is much appreciated – absolutely wonderful.

Nick, Wiltshire

I am now addicted to Skedaddle holidays!

Excellent cycling holiday, I loved every day! Excellent service from Skedaddle. The tour leader and other guides made the trip as wonderful as it was. Their attention to detail and kindness were felt by all on the trip.

Jane, USA

This is one of the best Skedaddle holidays I've ever been on...

Via Claudia is deservedly a classic. Renato was a great guide – very professional, very friendly and lots of fun.

Steve, Berkshire

Everything about the holiday was magnificent...

I have specific dietary requirements and this was not an issue for Renato and Mathius. The lunches and snacks were amazing and different everyday with plenty of choice, quality and quantity.


The guides were supportive and encouraging throughout, I cannot sing their praises highly enough – a huge thank you to them both.

Sandra, York

Delicious food and great guides!

I expected some lovely packed lunches, but to my utter delight I found the guides travelled around with their own kitchen in a trailer to cook & prepare the most delicious, varied, balanced & well presented lunches on a table (complete with tablecloth & napkins) in a forest, by a river or in a park. No wonder I cycled so well!


The guides. Clever, charming, hardworking, mature interesting people. I watched them working in complete harmony with each other and ourselves. I observed their complementary and harmonious personalites and felt safe and reliant with them. I had enormous fun with them too! All are highly intelligent and reliable.

Maria, Lancashire, UK

Just brilliant!

It was brilliant! Great weather; fantastic cycling; great route (with excellent variations); scenery, food (in hotels and on picnics), good bikes and a group of cyclists with about the same idea of grade 2/3. Came home feeling much relaxed and a lot fitter! One of the best holidays I've had for a long while! My second Skedaddle holiday and it was as good as the first. The service commitment is second to none—and really spoilt us (like getting gelato on the last night on the way home from the restaurant). Love skedaddle's commitment to snacks, especially fresh fruit and nuts.

Barbara, London

Loved it!

Accomodation and hospitality in Austria was outstanding and loved all the cycling!

Gill, Manchester
All email marketing communications from Skedaddle will come with the option to unsubscribe and you can also manage your subscription preferences by logging in to the My Account area of our website.
Give us a call on:
+44 (0)191 265 1110
Drop us an email on:
Holiday Summary
Duration:

8 days

Prices From:

£1,645

Estimated flight price:

£250
Optional
£185

Bike Hire:

£185
£350

Electric Bike Hire:

£350
£190

Single Room:

£190
Holiday Details
Place to place

7 nights hotel / guesthouse accommodation

6 days riding

Breakfast, some lunches and 2 evening meals

Guided with vehicle support

Airport transfers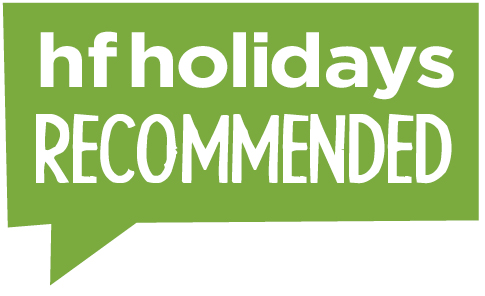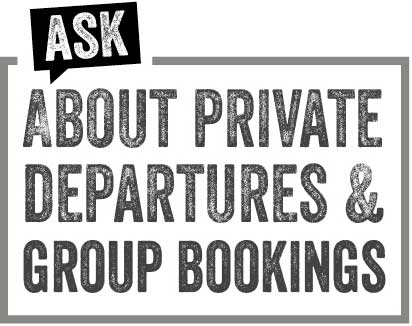 You may also like...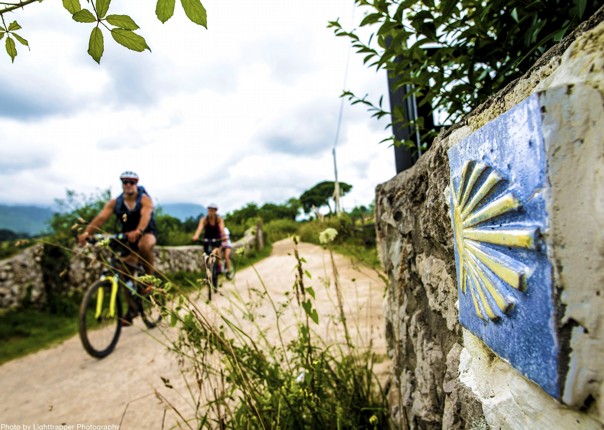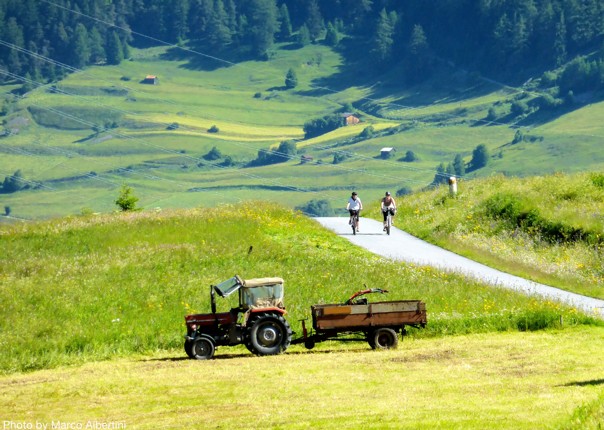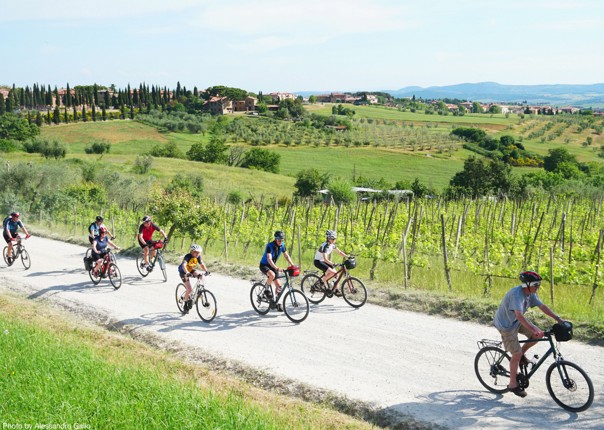 Skedaddle News, Views and Holiday Stories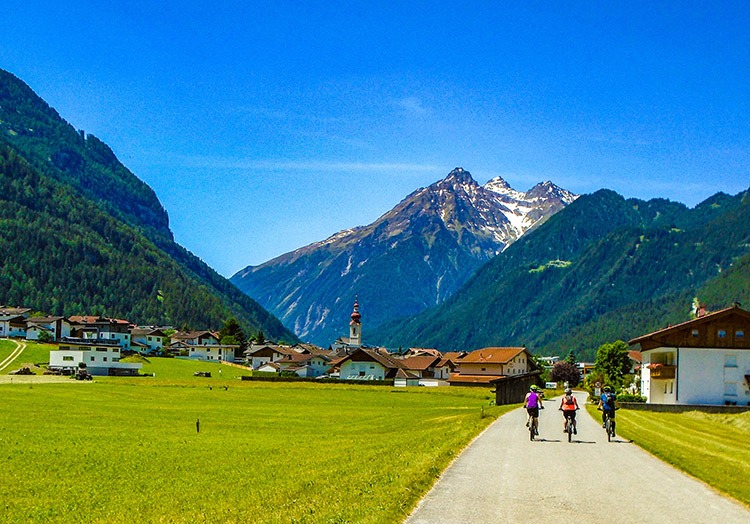 The post Customer Story: La Via Claudia appeared first on Skedaddle Blog.
Last Updated: 30/07/2019