France - Pyrenees Fitness Week (Grade 2-3) - Guided Road Cycling Holiday
Highlights
Spending your week in a period 16th century French house

Training on many of the climbs often used in Le Tour de France

Personalised training regime to suit your individual requirements by a ABBC qualified coach

Cycling through traffic free rolling countryside, experiencing the beauty and tranquility of rural France

Coming back to a home cooked feast every evening, freshly prepared by your coach's wife, Toni.

Sampling the delicious local wines of the region
View Trip Schedule
Day
Description
Distance
Meals
1
Arrival: Carcassonne Airport
Non Riding Day
D
2
Introduction
Variable
B D
3
Long Distance Ride with Climbing
Variable
B D
4
Recovery Ride
Variable
B D
5
Power, Recovery & Descending
Variable
B D
6
Pulling Everything Together
Variable
B D
7
Adaptation and Recovery
Variable
B D
8
Departure: Carcassonne Airport
Non Riding Day
B
Meals: B = Breakfast L = Lunch D = Dinner Please keep in mind the distances and ascent information provided are intended to be indicative and may vary from the actuals due to accommodation changes or when compared on different GPS devices and software
For more information download our trip notes
Trip Information
Your base is the picturesque medieval village of Chalabre, situated in the foothills of the stunning yet demanding Pyrenees, located a mere 45 minute drive from the historic city of Carcassonne, a fortified town that is on the UNESCO list of World Heritage Sites.
You'll enjoy riding out on a daily basis from a pleasantly appointed 16th century French house, where we will take you out into the surrounding hills and mountains for a series of unforgettable training rides. The region is steeped in Cathar history with a network of quiet, almost traffic free roads through fruit orchards and vineyards. In addition to spectacular riding we can offer a custom made week long programme, specific to your needs, in a friendly and relaxed environment. The idea is to provide instruction, guidance and encouragement for riders of every level without the intimidating and overly competitive atmosphere often associated with training camps.
The grade 2-3 Fitness Weeks are designed for cyclists with a moderate level of fitness and stamina. They are ideal for riders relatively new to the sport who perhaps want to progress to another level and learn new skills and techniques. If you are already an experienced rider and are looking for a more challenging training week you should consider our grade 3-4 alternative training weeks. It is important to understand when reading the following example itinerary that each fitness week is tailored to the individual requirements of the group, so the itinerary for each fitness week will vary.
For more information download our trip notes
Trip Feedback
Magical!

It was an experience of a lifetime. I loved it so much!! It changed my entire being. Toni's feasts were sublime. Each day was bliss, and everything I learned (which was, basically, let's face it, EVERYTHING necessary to the task), was useful and a building block for the next day. Dave is a genius, and I use that word sparingly because I think there aren't very many of them in the world, but he is one of them.

Jane, USA

Every day had its own attractions

Excellent cycling with an excellent Tour Leader in David. And Toni is a magician. She prepared truly astounding meals that I enjoyed thoroughly without exception. I would seriously consider joining another Skedaddle holiday.

Richard, Arizona, USA

I can't fault anything ...

Booking, Skedaddle's easy-to-navigate website, prompt replies to questions, trip notes and joining instructions, even the welcoming text message to my Dutch mobile phone on the day of arrival! Very attentive indeed!


I don't think I have ever stayed in such a charming place, full of curiosities jostling with each other for space. Top quality nosh prepared by Toni and Jen for every single meal, including the picnics. The ease with which it all appeared, looking gorgeous and tasting delicious, belied the effort which must have gone into preparing it all. I looked forward to every meal, and I think the food pretty much got me through the week!


Almost every day I felt that I had achieved more than I could have hoped for.

Manisha, Holland

As seen in the press...

Making use of gruelling Tour de France climbs, Saddle Skedaddle's Pyrenees Fitness Weeks are designed to get participants in peak cycling shape. Based in a 16th-century house within the medieval village of Chalabre, you'll be given a custom-made programme pairing spectacular rides with instruction from a member of the Association of British Cycling Coaches.

The Times (2019), Where to get fit on holiday

I would love to go back and get up some of those hills a bit quicker!!

I really enjoyed riding with the local cycle club for the afternoon and I was incredibly proud of myself for being able to complete the climb up Plateau de Beille.


The group of people on the trip was the best I have ever been with – we all had different strengths and weaknesses on the bikes, but all seemed to work together well as a group when we needed to or as friendly competition for each other up hills or racing to the next village sign.


Dave was an absolute star! He seemed to quickly work out the best way to motivate each of us and was always there when you needed an encouraging talking to on some of the harder parts of the days or just a compliment about what have just done. (Nothing like someone next to you tell you to "go get him girl" to make you push your legs! :) ) He was forever friendly, cheerful and I've come away with a new appreciation of how I need to train (and not just whilst I'm on the bike) and what I can actually do when I focus and put the effort in.

Rebecca, Cambridge, UK

The accommodation and hospitality were first class.

The holiday comprised of a lot of cycling, aided by a brilliant coach. The food every morning and night was a mix of superior home cooking and excellent international dishes with plenty of choice. The accommodation and hospitality were first class. The lunches were always outside, the breakfast and dinners provided were excellent without exception. My favourite day was Saturday, because I climbed a hill that I couldn't manage on Monday! The service I got probably improved my cycling by 60% in six days. I cannot recommend the tour leaders coaching skills highly enough!

Julian, East Sussex, UK

The whole holiday was awesome for me...

This has been my first ever holiday with skedaddle!! Hopefully, it won't be my last. No effort was spared by the whole team to provide us with, from the extensive knowledge ,experience and training to ride (David and Tom)to the energy and encouragement to ride (Toni and Jen). A fantastic effort all round. Thanks again!


Breakfast, lunch, diner and ride refreshment were without doubt, unbelievable!. We were wined and dined each and everyday. The food was awesome. The quality and quantity were without equal. How Toni and Jen accomplished this, I cannot begin to imagine, but I am very pleased they did.


Each day just got better and better. If I had to pick a favourite day, then it would be thursday, the group ride with the local cycling club.

Alan, Cumbria, UK

All rides well thought out for the range of abilities and strength across the group.

Dave and Toni worked very well together as a team. The accommodation is a bit eccentric but perfectly comfortable and much better than a soulless hotel. Yoga room and turbo dungeon both fine. Toni's meals were excellent, variety, good quality and lots of it and in the evenings, convivial with beers and wine. Dave had a light touch but controlled and encouraged the rides very well.

Phil, Nottingham, UK

I learnt new things and feel a little fitter!

Dave is very good at what he does in terms of flexibility of organisation, pitching content, providing differentiated challenges to people of different abilities and general cycling expertise. On a personal level he seemed to me the kindest person in the world and he looked after me really well and made everything fun. His encouragement and enthusiasm was the best thing of the entire holiday and while one week with him will not turn me into a demon road cyclist it will definitely bear some fruit!


A fantastic and surprising house with old stones and wood, interesting spaces, quite unique art work and two lovely cats!


Roswitha, Durham, UK

I am now telling all my friends!

What a fantastic week it was – just the best! Very friendly group, gorgeous cycling country. The guides made us feel so welcome. I'll be back with Skedaddle in the New Year. Thank you for all your help and advice with the arrangements.

Christine, Birmingham, UK

I'll be back!

Every day was fab! I've never laughed so much in a week!! Thanks to our Tour leader, Dave!! Accommodation was rustic but friendly, warm, welcoming and fun. Toni is just the best, restaurant standard plus refreshments every day, how does she do it?

Julie, London, UK

Thank you!

Toni and Dave's accommodation was more like a warmly hospitable home stay than anything else in their unique old property with all kinds of unexpected quirks, style and taxidermy. The morning yoga in the loft was a perfect way to start the day. Toni is a wonderful chef, thank you for all the delicious meals in a great sociable atmosphere. This was my first holiday without the rest of my family in at least 16 years, taken at the suggestion of my friend who is an old hand with Saddle Skedaddle. It was fantastic and well worth abandoning the husband and teenagers for a week. The company of the other cyclists and the hospitality, coaching and laughs with Toni and Dave made for a brilliant, memorable week. Thank you.

Lisa, UK

Excellent!

An excellent holiday and excellent service – range of refreshments – chocolate, bars, gels, electrolyte and protein drinks readily available. Cake, biscuits, snacks provided immediately post ride also. Dinner – all meals served by Toni were great, just what cyclists need after a long day on the bike.

Mandy, Derbyshire, UK

Excellent...

Thank you again for such a happy week of cycling eating and laughter. We have done many many Skedaddle trips and this certainly was up there with the best. We appreciated all the little tips, just have to concentrate now on my husbands balance!

Gille, Isle of Wight, UK

A life changing experience

Lovely old rustic house in a quaint village. The rooms were spacious and the beds were comfy. Slept like log!


The rides were varied and interesting with the right amount of challenges. Couldn't fault the cycling. Dave's choice of routes was perfect. The ride up Monsegur was awesome. Couldn't believe I was able to do such a climb. Any day with fantastic downhills…loved speeding down those gorgeous hills surrounded by beautiful countryside.


My experience with Dave as Tour Leader was 'life changing'! I had only been cycling for about 4 months, the rest of the group, for many years, they were very strong and fast, so I was definitely the underdog. However, Dave took the time to encourage me (and push me up hills). He gave me some very good training tips and advice on riding as part of a group. He praised me for my efforts without ever making me feel ashamed of struggling. I achieved so much during the 'training week' and cannot describe in words just what this has meant to me. I went for a 90 km ride today – my longest ride ever (with Clive, my partner who also came on the trip) and was thrilled to discover just how much I have improved in every way. I feel as though I have got different legs… its amazing. I went up steep hills quickly and easily thanks to Dave's training and I am not only fitter and stronger, but my mind is more focused and positive. Dave helped me identify my strengths and weaknesses and for the first time I feel like a proper cyclist.

Lindsey, UK

Excellent...

Dave is an exceptional individual – great company, an excellent cyclist and outstanding coach, he made every ride a delight. I for one learnt a huge amount on how to ride and train more efficiently.


Dave and Toni together made the trip a real pleasure. They are both so hospitable and made us so welcome into their home. We have rarely eaten so well and Toni is an exceptional chef as well as being a truly nice person.

Lawrence, Nottingham, UK

I have serious post holiday blues...

Dave is fantastic. He got me up and down things I didn't realise I could tackle – he knows exactly when to encourage, when to push and when to just laugh. Toni's cooking is also amazing and the hospitality shown by Toni, Dave, Tom and Jen made it even more special.

Joanna, Cheshire, UK

I really didn't want to leave!!

This was my first overseas cycling trip you and were very helpful answering the questions that I had before making the booking. I was also impressed with the fact that you were getting in touch just before the holiday to make sure everything was okay.


The food that Toni provided each day was outstanding and was way above my expectations. The picnic lunches on the rides really kept us going during the day and it was always nice to come back from a hard days ride to find tea and home made cake waiting for us. The home made evening meals were excellent and to be honest just as good as the cycling!


Dave was a real character! It must be a difficult job trying to balance the needs of the whole group as they have different backgrounds to cycling but Dave really looked after the whole group during the rides and gave us a nice wide variety of routes to cycle each day. He also provided us with some history on the area and provided us with some useful cycling tips during the week as well as other banter! His comments and motivation techniques to get us up the hills such as "this one's on Strava Phil" will stick with me for months to come!!

Phil, Peterborough, UK

This was one of the most enjoyable cycling holidays I have experienced.

Great hosts, excellent food, comfortable accommodation and some spectacular riding. A quirky residence, comfortable and with bags of character made it ideal as the base for this week. Without doubt the highlight was the climb of the Col de Pailheres in warm sunshine. A perfect day!


Although not a guide, Toni, Dave's wife, provided the most delicious food for us at every meal – without exception! Our week could certainly be described as a gourmet holiday!

Clive, Hertfordshire, UK

Dave was very entertaining...

He pushed all members of the group to achieve more than they thought capable of. He was very knowledgeable about the surrounding area and good to ride with. Top marks. Toni was excellent too giving information on the area and looking after everyone with excellent food, especially the cakes.

Matthew, London, UK

Dave was absolutely fantastic as tour leader...

Dave is an excellent coach and really managed the disparate capabilities and objectives of our group incredibily well. His experience showed in his ability to read the individuals and provide just the right level of support and encouragement for each of us. By the end of the week I had certainly improved in my cycling technique and had achieved what I had set out to accomplish. His love of cycling was evident from the start and his enthusiasm for the sport was further inspiration to the group. I would highly recommend Dave and the Pyrennes Fitness weeks to anyone looking to up their (cycling) game!


Toni's dinners were certainly a highlight of the week and a good incentive to get the miles in so that you could enjoy them to the fullest. She did an absolutely fabulous job and I enjoyed every meal that she prepared for us. Her range is impressive, with everything from a delicious curry to a more traditional chicken with mushroom sauce to lasagna absolutely top notch, restaurant quality but better as it was made at home with personal care and attention. She is very good at adapting her menus to suit the tastes of the group as well and made excellent use of the local fruit and produce. The afternoon tea and snacks were a regular ritual – our treats included brownies and cakes, perfect for winding down after a long day on the bike. Breakfasts were just the right mix of "biker fuel": yogurts, a variety of muselis, cereals, fruits and of course crossants and toast accompanied by her delicious homemade jams, etc. – the pink grapefruit marmalade was a special treat!

Frances, London, UK

Dave and Toni are a class act!

As relative newbies to proper road cycling this week was just fantastic. The area is just a cyclists dream of quiet roads, lovely villages and the odd hill or three. Dave taught us more about our fitness and cycling skills and strengths in one week than I had learnt in years and like all good coaches knows how to motivate when the going gets harder. Toni's cooking is just to die for. A delightful experience at every meal.

John, Wolverhampton, UK
All email marketing communications from Skedaddle will come with the option to unsubscribe and you can also manage your subscription preferences by logging in to the My Account area of our website.
Give us a call on:
1-888-414-6437
Drop us an email on:
Trip Summary
Duration:

8 days

Prices From:

$1,335
Optional
$295

Bike Rental:

$295
$165

Single Room:

$165
Trip Details
Centre-based

7 nights guesthouse

Morning yoga sessions

6 days riding

Breakfast and dinner

Guided

Airport transfers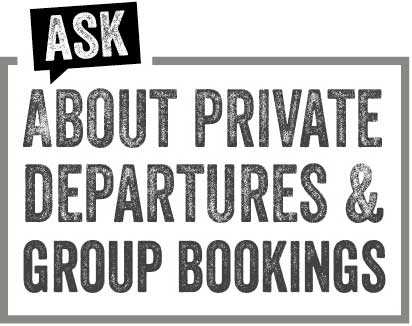 You may also like...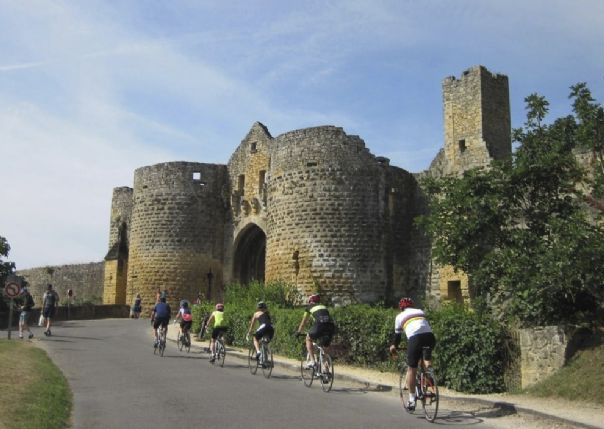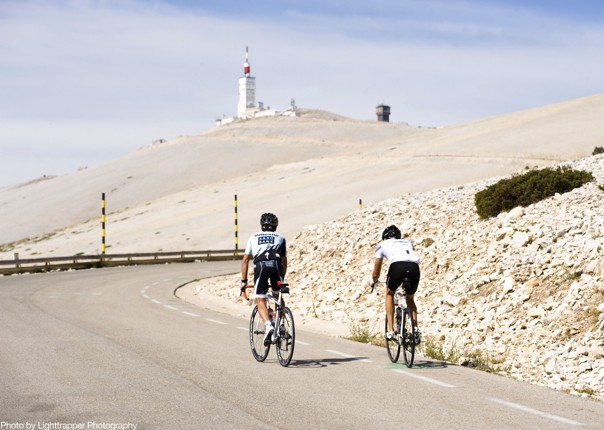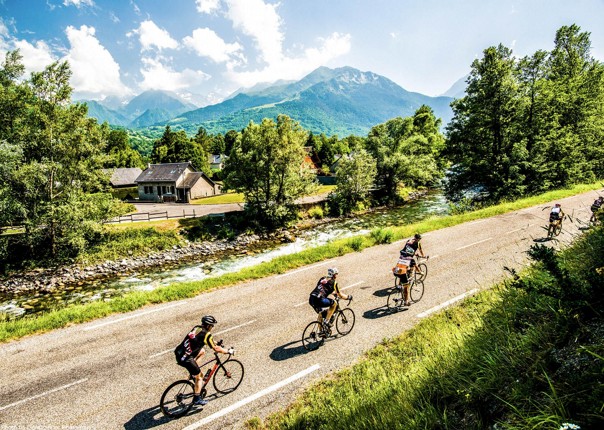 Skedaddle News, Views and Trip Stories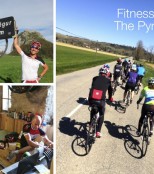 The post Getting fit needn't be a chore! appeared first on Skedaddle Blog.
Last Updated: 01/09/2015