Mountain Bike Holidays in the Dolomites
Our most impressive mountain bike holidays can be found in the Dolomites! This region is perfect for mountain biking, with hidden trails and thrilling downhill routes just waiting for your wheels. We love this region for mountain biking because it offers so much great biking for our customers whilst being surrounded by some of the best scenery in Europe.
Explore our range of mountain bike holidays in the Dolomites by browsing our hand-picked tours below. We hope you can join us on our next trip to the Dolomites.
Found holidays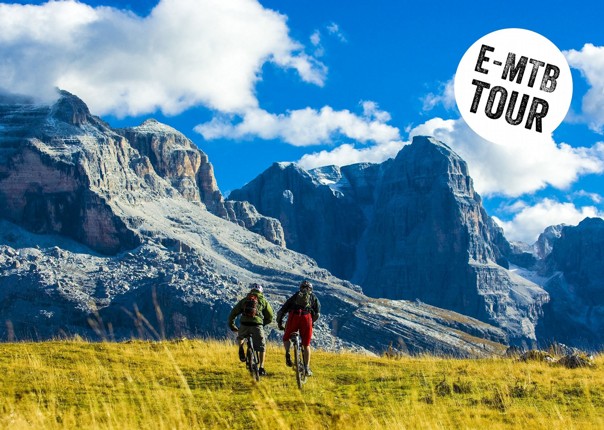 The spectacular Brenta Dolomites are the backdrop for this fantastic cross-country mountain bike journey. Our efficient electrically assisted mountain bikes help us climb high into the Italian Dolomites on a variety of trails and explore the remote corners of the region. Views of high mountain and alpine lakes greet us each day before descending into picture postcard valleys. This tour is ideally suited for mountain bikers of all levels of experience. Designed to take in a diverse variety of trails, we will be using a gr...
Read More >>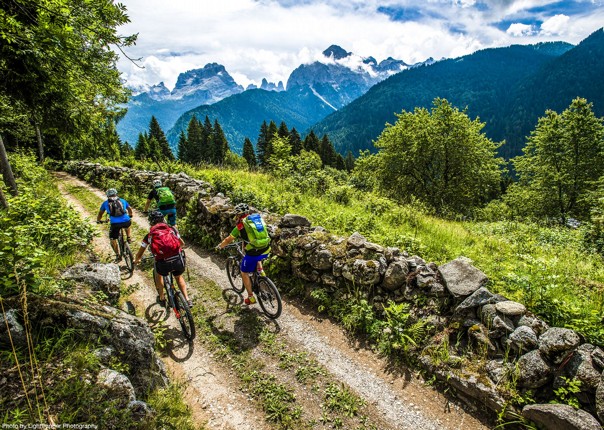 A fantastic cross country mountain biking adventure through Italy's famous Brenta Dolomites. This incredibly rewarding place to place adventure allows us to explore deep into the heart of the mighty Dolomites, on a range of trails that suit all levels of riders. Designed to take in a diverse variety of trails, we will be using a great mix of dirt roads, forest tracks, fun singletrack and open rural trails. The scenery is breathtaking, with views over the high mountains and across alpine lakes. From time to time we'll pas...
Read More >>