Leisure Cycling Holidays of Lands End to John O'Groats
This is really the most iconic cycling holiday in the UK, giving you the chance to traverse the whole of the UK from top to bottom. We offer you the chance to take part in one of our famous leisure cycling holidays on LEJOG, allowing you to adopt a more leisurely pace to really take in this breath-taking island in the North Sea.
Our leisure versions of this famous route provide you will support and guidance to ensure you maximise your enjoyment whilst keeping you safe along the way. Explore our range of tour options below.
Found holidays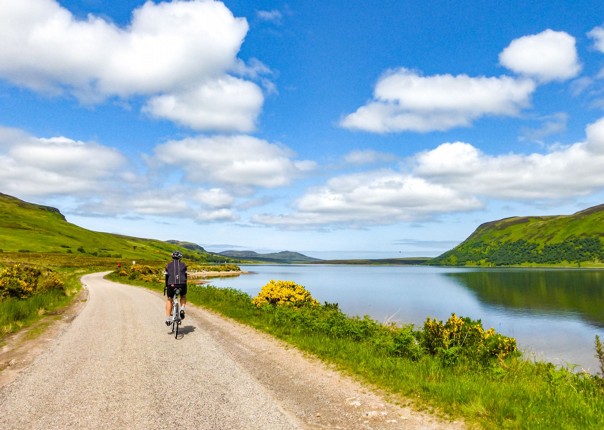 The ultimate cycling holiday in the UK - that really is the only way to describe our epic Land's End to John O'Groats ride. We believe just about every cyclist should make this journey at least once in their lifetime and our 22-day version is perfect for enthusiastic, regular cyclists looking to be inspired by this iconic end to end journey. Starting in Land's End and making the most of the prevailing wind, we skedaddle off on a 1,000 mile plus adventure through 3 countries in just 19 days of riding. Leaving the Cornish...
Read More >>