Leisure Cycling Holidays in Sardinia
Sardinia is a truly beautiful island nestled in the Mediterranean and offers leisure cyclists a little slice of cycling heaven. It is so suited to exploring by bike that we have our Skedaddle Italia base right on the island.
Our leisure cycling holidays are designed to give you the best cycling the island has to offer whilst also ensuring you get to see the best scenery around. You'll get to experience the coastal scenery and smaller hills of the island, so you aren't too exhausted to enjoy a fine wine after a day on the bike.
Found holidays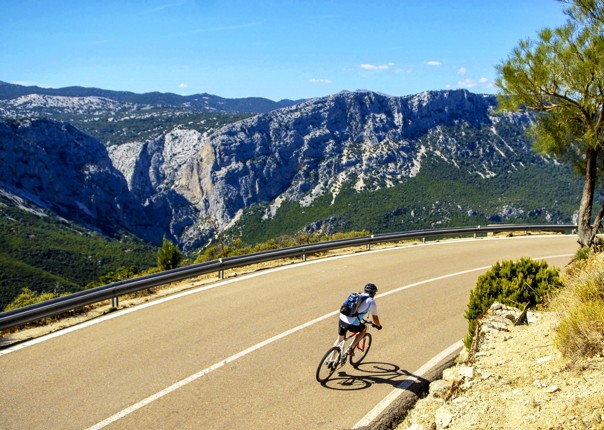 A lovely cycling holiday in Italy, alternating between gentle coastal roads, vast plains, steep climbs and thrilling descents. This is a challenging ride deep into the heart of Sardinia, requiring a reasonable level of fitness. With detailed route notes, maps, luggage transfers and your accommodation booked, you can set off at your own pace to explore this outstanding Mediterranean island. Starting in the south west near Montevecchio, at the agriturismo famous amongst 'Skedaddle aficionados' for its friendly hosts and de...
Read More >>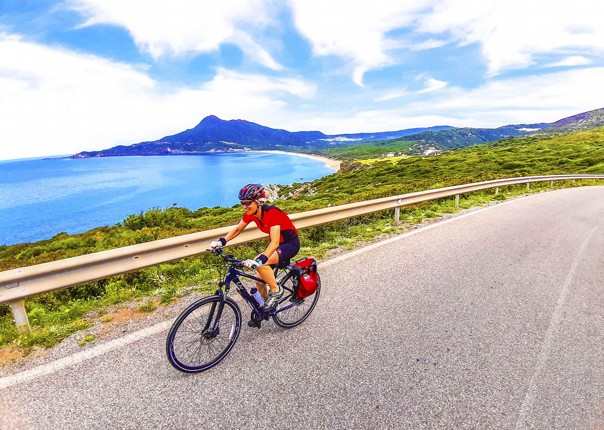 Sardinia's south-west corner is brimming with unrivalled views and fantastic flavours, and there's no better way to discover this beautiful region than by bike! This cycling holiday in Italy will take you past expanses of vineyards and olive groves, through oak wooded valleys with unique archaeological remains, and along high rugged cliffs dotted with Spanish watchtowers. You'll discover gorgeous beaches and coves, with awe-inspiring views of emerald seas. Detailed road books and maps will take you along a route that com...
Read More >>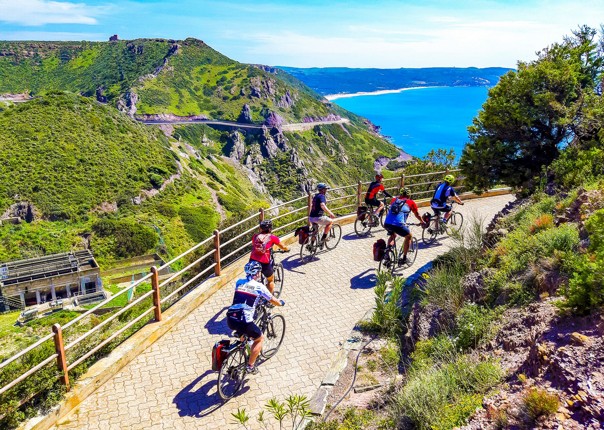 Cycling in Sardinia really doesn't get much better than this! Our Island Flavours holiday will see us cycling in Sardinia's south-west corner, a region bursting with variety; from expanses of vineyards, olive groves and oak wooded valleys, to high rugged cliffs dotted with Spanish watchtowers and splendid beaches, hiding secluded coves. This trip is a heady concoction of beautiful colours, perfumes and crystal clear emerald seas - there's no better way to explore Sardinia than by bike. Sardinia prides itself on the pro...
Read More >>
Skedaddle News, Views and Holiday Stories