Family Cycling Holidays in Holland
Here at Skedaddle we offer a range of gentle family cycling holidays in Holland to choose from, each with their own personal take on the country, allowing you lots of options to experience a culture famous for its canals and windmills. Renowned for its flat terrain, the riding here is nice and gentle, perfect for exploring by bike with the family.
All of our tours here are part of our Bike and Boat range, with your floating accommodation offering a unique way to soak up the local culture and tradition. Each day you'll enjoy a new view from your barge and explore a new area by bike, ensuring the whole family will have lots to keep them entertained.
Found holidays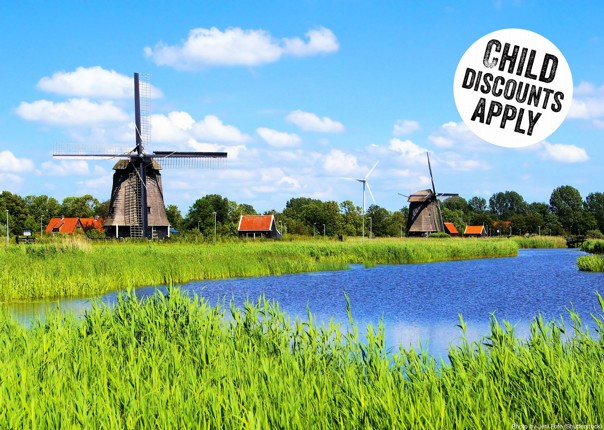 An easy-paced family cycling holiday in Holland, a country with the most extensive cycle network in the world! Holland is the classic artist's landscape: flat, fertile and open, providing long canals, beautiful windmills and many historic towns and villages. Holland is best explored by boat and bike, a theory epitomised in our holiday itinerary. Spend your days cycling from place to place and then unwind and relax on a comfortable canal barge. Travelling north from Amsterdam you'll cycle across an area not recovered f...
Read More >>
Skedaddle News, Views and Holiday Stories