Family Cycling Holidays in Lake Garda
Lake Garda has been a family holiday destination for years and years, offering families the perfect mix of beautiful scenery, activities for the kids and tasty Italian cuisine. This also makes it a perfect destination for a family cycling holiday!
Join us on a tour of Lake Garda where you and the family can take in all the beauty of the crystal-clear water, enjoy some tasty traditional Italian cuisine and cycle some spectacular routes. We hope you can join us on our next adventure to Lake Garda.
Found holidays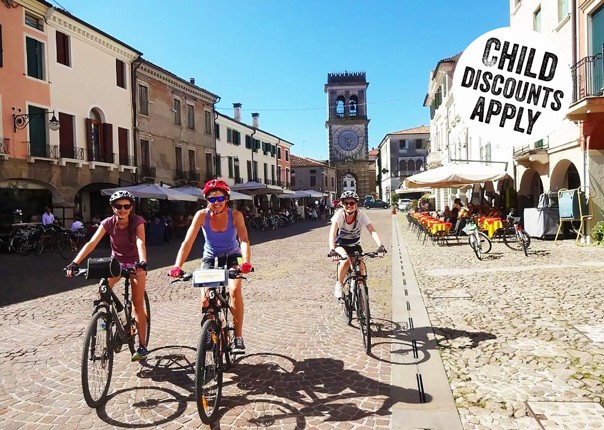 A wonderful self-guided holiday, taking you from the southern shores of Lake Garda to the charming city of Venice. Full to the brim with great riding, you'll be able to check off some wonderful areas of Italy as you ride, including Sirmione, Verona, Padova, Venice and Chioggia. This is your chance to enjoy a fantastic cycling holiday, giving you an insight into the natural wonders of northern Italy. This trip has been set up to give you the chance to visit the hidden Renaissance gems of the "belpaese". The first few day...
Read More >>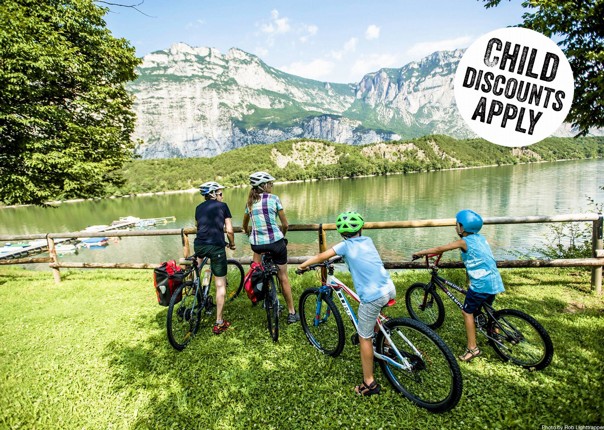 A cycling holiday in Italy designed for families who are looking for a week of gentle cycling and fun activities for the children. You'll have time to enjoy the fantastic lake side location, the hotel swimming pools and of course, delicious Italian food & icecream! You will begin your ride south of the lake, at Peschiera. It's an ideal location to explore the lake and surrounding rolling hills through quiet country lanes and picturesque vineyards, stopping to visit Castellaro Lagusello and Sigurtà Garden Park. Vie...
Read More >>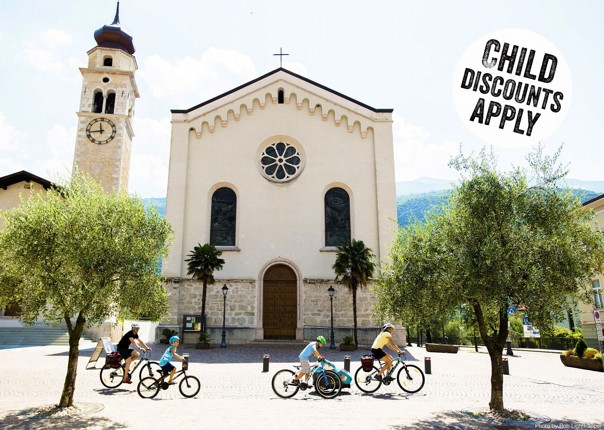 Following the ancient route of La Via Claudia from Lake Resia, on the Austrian border, to the northern shores of Lake Garda, this self-guided cycling holiday has been designed specifically with families in mind. Covering both the emblematic and the lesser visited, this trip offers the perfect balance of stunning views, tasty treats and family fun! Whilst the Via Claudia was originally used for the transportation of wine and olive oil from Spain, oysters from the Mediterranean and even spices from Asia, it now serves as the p...
Read More >>