Road Cycling Holidays in Catalonia
Located in North-Eastern Spain, Catalonia serves up some of the best road cycling in Europe. The North of the region is dominated by the Pyrenees mountain range, which offers some truly spectacular cycling and scenery.
Our tours of this beautiful region look to take advantage of this impressive mountain range and are aimed at bringing you some of the best road cycling climbing and descending in Europe. Find out more about our tours in Catalonia by browsing our selection below.
Found holidays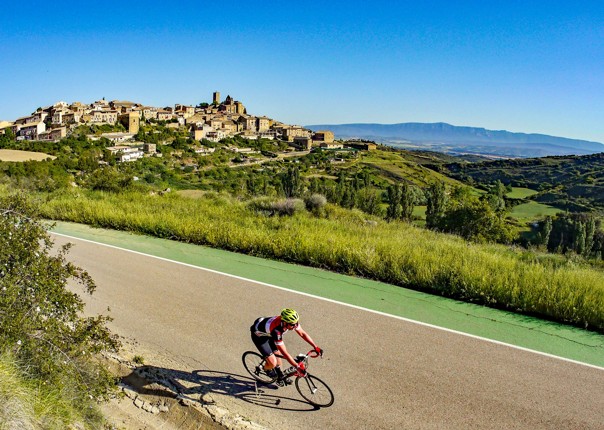 Bilbao to Barcelona is an adventure of contrasts that will take you from the crashing Atlantic to the calm waters of the Mediterranean, from the iconic monuments of Gehry's Guggenheim to Gaudi's outrageous Sagrada Familia, from cider country to cava land, connecting with a cycling journey, two fiercely proud provinces of Pais Vasco and Catalonia. Between these two great cities the route also journeys through Navarra and Aragon taking in the Pre Pyrenees, the fantastic Navarrese and the Somontano wine regions, the serenit...
Read More >>