Family Cycling Holidays in the Dordogne
Families have been heading to the Dordogne region in France for years, sampling the food, culture and scenery it has in abundance. That tradition is no different when it comes to cycling, with family cycling holidays in the Dordogne being one of our most popular holiday types.
It's easy to see why this region is so popular for family cycling holidays, with great cycling infrastructure, relatively flat cycle routes and loads of activities to keep the kids entertained once the cycling is over, plus, some fairly nice wine for the adults to relax with!
Find out more about our family cycling tours in the Dordogne by browsing our list below. We can't wait to see you there.
Found holidays
Trips to book before it's too late. For all other dates check-out the Departure Dates menu below
On your route, you will be able to discover some stunning chateaux, beautiful landscapes, pre-historic grottos and medieval villages.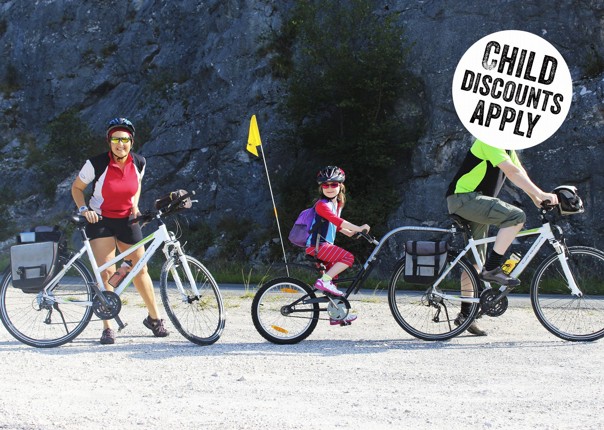 A mellow, laid-back family cycling holiday in France, suitable for all the family. The Dordogne is an area with a justifiable reputation as one of Europe's most beautiful valleys - on this trip you'll discover great castles, fortified towns and lovely villages. Your circular cycling holiday starts and finishes in the beautiful medieval town of Souillac. Amongst the highlights are the castles of la Treyne and Belcastel and a chance to visit the famous Grottes de Lacave and the Grottes of Presque. You will also have two ov...
Read More >>