Cycling Holidays in Andalucia
The southern most region of Spain is almost tailor-made for cyclists: rolling hills, rivers and picturesque farmland all ready to be explored on two wheels. This region of Spain enjoys more sun than most parts of Europe, making it a great destination for cyclists that enjoy warmer climes.
Explore our range of cycling holidays in Andalucia below to find your next cycling adventure with us.
Found holidays
Trips to book before it's too late. For all other dates check-out the Departure Dates menu below
Head to the stunning shores of Andalucia's Costa de la Luz that has something to offer to every member of the family!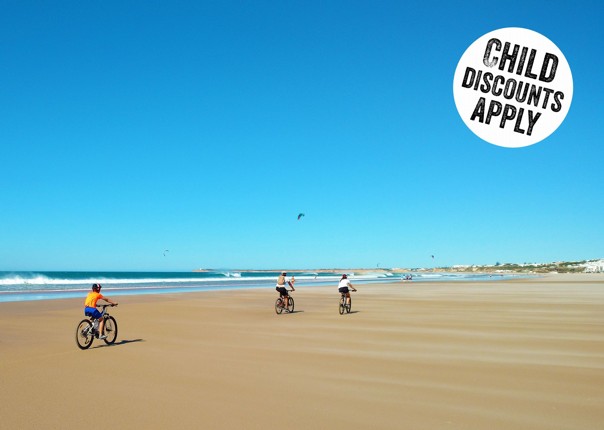 If you are looking for a fun-filled, family cycling holiday in Spain, then we've got a treat in store for you. This exciting trip is set on the stunning shores of Andalucia's Costa de la Luz (Coast of Light) and is tailored to meet the needs of active families. Each day there will be a choice of biking routes varying in length, from a short 11 mile ride up to around 31 miles. Some rides offer a shorter route back to the hotel, with those that wish to bike a little longer being able to take advantage of the extra riding o...
Read More >>