UK - Land's End to John O'Groats Explorer (22 days) - Guided Cycling Holiday
Highlights
Ride the length of Britain from toe to tip and declare yourself an 'End to Ender'

Experience the regional changes in tradition, culture and accents as you progress from county to county

Enjoy spectacular scenery from Cheddar Gorge to the Cairngorms

3 countries in 19 days of riding

1,000 miles of Britain at its best

Cornish pasties to haggis and everything in between
View Trip Schedule
Day
Description
Distance
Ascent
Meals
1
Arrival: St Just in Penwith/Penzance
Non Riding Day
2
Land's End to Truro
46 Miles / 74 Kms Approx.
1,050 Metres Approx.
B L
3
Truro to Launceston
55 Miles / 89 Kms Approx.
1,570 Metres Approx.,
B
4
Launceston to Tiverton
54 Miles / 87 Kms Approx.
1,270 Metres Approx.
B L
5
Tiverton to Wells
64 Miles / 103 Kms Approx.
930 Metres Approx.
B
6
Wells to Tintern Abbey
56 Miles / 90 Kms Approx.
1,120 Metres Approx.
B L
7
Tintern Abbey to Worcester
57 Miles / 91 Kms Approx.
1,050 Metres Approx.
B
8
Worcester to Ironbridge
46 Miles / 74 Kms Approx.
1,050 Metres Approx.
B L
9
Ironbridge to Northwich
54 Miles / 87 Kms Approx.
800 Metres Approx.
B
10
Northwich to Garstang
71 Miles / 114 Kms Approx.
1,250 Metres Approx.
B L
11
Garstang to Kirkby Lonsdale
43 Miles / 69 Kms Approx.
1,260 Metres Approx.
B
12
Kirkby Lonsdale to Talkin
60 Miles / 96 Kms Approx.
1,550 Metres Approx.
B L
13
Talkin to Peebles
80 Miles / 129 Kms Approx.
1,900 Metres Approx.
B
14
Rest Day: Peebles
Non Riding Day
B
15
Peebles to Kinross
54 Miles / 87 Kms Approx.
990 Metres Approx.
B L
16
Kinross to Bridge of Cally
39 Miles / 63 Kms Approx.
740 Metres Approx.
B L
17
Bridge of Cally to Tomintoul
60 Miles / 96 Kms Approx.
1,630 Metres Approx.
B
18
Tomintoul to Inverness
51 Miles / 83 Kms Approx.
810 Metres Approx.
B L
19
Inverness to Lairg
56 Miles / 90 Kms Approx.
840 Metres Approx.
B
20
Lairg to Bettyhill
45 Miles / 72 Kms Approx.
580 Metres Approx.
B L
21
Bettyhill to John O'Groats
51 Miles / 82 Kms Approx.
890 Metres Approx.
B L
22
Departure: Inverness
Non Riding Day
B
Meals: B = Breakfast L = Lunch D = Dinner Please keep in mind the distances and ascent information provided are intended to be indicative and may vary from the actuals due to accommodation changes or when compared on different GPS devices and software
For more information download our trip notes
Trip Information
The ultimate road cycling holiday in the UK - that really is the only way to describe our epic Land's End to John O'Groats ride.
We believe just about every cyclist should make this journey at least once in their lifetime and our 22-day version is perfect for enthusiastic,
regular cyclists looking to be inspired by this iconic end to end journey.
Starting in Land's End and making the most of the prevailing wind, we skedaddle off on a 1,000 mile plus adventure through 3 countries in just 19 days of riding. Leaving the Cornish coast we pass through the wilds of Dartmoor, before crossing the River Severn and into Wales. Riding further north we skim the edge of the Yorkshire Dales, over the border into the dramatic scenery of Scotland, through Edinburgh and then up past Inverness to finally arrive at John O'Groats.
This is a fully guided and supported cycling tour, with GPS units supplied. One guide accompanies riders whilst the other drives a support vehicle (perfect for those who feel they need a helping hand along the way!) What's more, we carry your bags and feed you along the way too - in short, we take care of everything so you can just concentrate on cycling at your own pace each day!
We've been leading Land's End to John O'Groats tours since 2006. Our experts have carefully crafted the route based on years of experience. We provide a journey that showcases the very best of Britain, from the best roads, to the most remote landscapes. Learn more about what makes our route so special in our dedicated 'story behind' blog, including insights from legendary guide Peter Eagan who has led over 20 LEJOG tours for us.
Are you looking for a more challenging ride with longer daily distances? Check out our 2 week version of the tour which typically attracts a faster-paced road rider.
For more information download our trip notes
Trip Feedback
As seen in the press...

Cycling 40 to 80 miles per day up hill and down dale for nearly three weeks may not be for everyone, but if you're used to padded Lycra, read on. Saddle Skedaddle runs two Land's End to John O'Groats 19-day tours. From the Cornish coast, you'll pedal up the Welsh border to the Yorkshire Dales. On day 14, you get a day off (phew), before the final push to Balmoral and beyond.


Country Living (2020), 6 holidays for people traveling alone

A great adventure...

I liked the variety, some remote areas, some villages and some cities. I especially liked the Old Post House in St. Just near Land's End. We did a beautiful walk from there on the arrival afternoon to "Poldark's House" on the SWCP. Picnics were great with very healthy options. Jon was great with the selection and presentation and I learned to make a perfect hot chocolate. Also I liked the local fare from each area.


I liked the first day of riding from Lands End because the weather was good and everyone was excited about starting a great adventure. I also liked riding down the long valley toward Peebles before the last tea stop and the day we rode into Bettyhill along Loch and River Naver. I think the majority of the routes were excellent and some were downright ingenious. The bike fit was perfect. In fact I am going to make some changes to my own bike to resemble the rental.


I am sure Peter gets a lot of accolades, and I think if Peter was the tour leader I would go on that ride regardless of where it is was going. I have been on 30 plus guided bike tours and Peter did something I haven't experienced. Not only would he tell you about highlights of the day, he would wait at the side of road so you wouldn't miss them, which most people do. We got to see pagan stone circles, the worlds highest hedge, a ringing rock, jumping salmon and something great almost everyday. He also knew the location of every "cheeky" hill on all twenty days of the tour. Jon was new at this but he took it very seriously and for 12 hours a day for three weeks (wow). He worked well with Peter who is a hard act to follow and I expect demanding behind the curtain. Jon even picked up Peter's skill at leading us to obscure highlights, such as climbing a huge glacier boulder to pinpoint it's location and finding the hidden memorial to Neil Armstrong in Langholm, Scotland which was great due to the 50 year anniversary.

Jim, USA

100% professional and remarkable.

Everything that Saddle Skedaddle could control was 100% professional and remarkable. We loved how varied the accommodations were, but they always met all of our needs. Nice rooms, plenty of space, plenty of hot water for showers, room to wash out biking clothes in the evening. The lunches were absolutely amazing! So much delicious food, and all of it was healthy and delicious. If we had any requests, all we had to do was ask and the item would be available during the stops. Plus, there was always a local "surprise" that we got to enjoy. My favourite day was the last day, riding into John O'Groats – it was the best! It was also the one day when the weather was near perfect for cycling. The woman's bike fit perfectly and was amazingly comfortable. The geometry was perfect, the saddle comfortable, handlebars felt great. No aches.


Peter is a natural at leading tours! It was like he was our best friend. Professional, discriminating, talkative, capable, he never missed a thing. It has to be very difficult to stay upbeat and professional for three weeks straight, but he pulled it off flawlessly. Jon was entertaining but still great at everything. Excellent cyclist, chef, mechanic, guide, humorist and storyteller, problem solver.

Anne, USA

A really positive experience...

This trip delivered on everything I expected and is one of the best holidays I have ever done. Riding through different parts of Britain, staying in different places and eating great food in great company made for a wonderful holiday.


Great service from the office staff who answered multiple email questions from me. Excellent guiding by John and Charlie. They provided good leadership, assistance with the bikes, informative briefings every morning, and support on the bike or in the van. He also went beyond the call on several occasions!

Sharon, Canada

A quality operation...

I appreciate the flexibility shown in accommodating me joining the trip and the courtesy and efficiency of the office. The route was well researched and logistics well planned.


But the thing that contributed to an outstanding experience was the quality of the support crew. Both extremely hard working and a credit to your company. Les was thorough, dedicated and went the extra mile. Tim was laid back yet on top of all potential issues, thoughtful in his briefings and nothing was too much trouble. They really are a credit to your operation.


Thanks guys I had a fantastic time and will not hesitate to recommend you to others who are considering organised bike trips.

Neil, Australia

Great guides...

Charlie and John were fantastic. Good humoured, hard-working and the trip ran like clock-work. The lovely warm, sunny weather helped to make this day of amazing contrasts so enjoyable. Great guides – full of encouragement & reassurance when needed. Professional & considerate!

Christine, Australia

Excellent!

Enjoyed the experience very much and would look forward to doing another ride in the future. Saddle Skedaddle couldn't do enough to assist in any way that they could!

Gordon, Australia

Words can not explain how amazing this trip was!

The achievement of cycling from one end of the country to the other is one thing, but to do it with such a fabulous bunch of people was something else. The quirky places that we've seen and stayed at meant that I've got enough stories and memories to last a lifetime. The whole trip seemed far less effort and so much more fun because it was done the skedaddle way – Pete and Rob were amazing, nothing was too much trouble and we all had an amazing time because of it.


I've been on many Skedaddle trips and I keep coming back because the service provided is always spot on. It is so easy to book and any information you need is always readily available either on the website or over the phone. As a single traveler I was never left by myself and nothing was ever too much trouble. My bike broke and it got fixed, when there was limited vegetarian food it was sorted, Pete's magical mystery tours were brilliant – I can not fault anything, it was brilliant.


There were many highlights. Cycling up Cheddar Gorge was beautiful, rolling down into Tintern, the mamouth day to Peebles especially the end climbs and mega descents, and beautiful views out of Inverness. I could name many more.


Excellent doesn't really do Pete (guide) justice. What he didn't know about this trip wasn't worth knowing – the obscure things we saw and did were because he knew every corner of the route. His personalty made everything seem so easy, effortless, and weirdly fun! It was all of the little things that really made a difference. As a single traveler he made sure that I always had somewhere to go and somebody to talk to – this made a big difference to my enjoyment of the trip. He was so professional that if everything was going wrong we wouldn't have known, and his stories were brilliant!


I had an absolute amazing time – so many me mories that I'll take with me. Not everything went to plan, but that's all part of the adventure and means that we all have a bucket load of stories to tell our friends and family. Many thanks for an amazing holiday.

Julie, South Yorkshire, UK

Excellent cycling...

Saddle Skedaddle took care of just everything. Wonderful Accommodation. Good beds, bath/showers and always very welcome tea/coffee facilities. The lunches and refreshments provided by Saddle Skedaddle were always excellent.


Excellent cycling. To have negotiated all those towns on such a rural route was brilliant. Highlights include the Forth railway bridge at Queensferry, all the big river crossings.


I don't have a sufficient vocabulary of superlatives to cover Graham's huge efforts. Ever attentive, ever helpful, irrepressably cheerful, always encouraging and often funny. Laid on superb coffee stops and lunches. Always good company at dinner. A massive contribution to the success of our trip. We wanted to take him home. Tim also was very helpful and courteous. He did a great job of sorting my bike when it started to make funny noises.

Peter, Middlesex, UK

10/10

Your advert said pack lunch provided, I was expecting a sandwich, crisps & a Mars bar, instead we were provided with an excellent feast for a King! Prepared & presented to a superb standard, nutritional & something for everyone, we were very pleasantly surprised.


Our guide Tom is an extremely experienced team leader, no matter what problems occurred, he dealt with not only professionally but with it with a smile on his face. I couldn't of asked for a better team leader, he is an absolute asset to Skedaddle. Tom made a great experience even better, 10 out of 10.

Michael, UK

Excellent

It would be hard to over praise our two fantastic guides Tom Owen and Jayne Cunningham. Knowledgeable and friendly , nothing seemed too much for them.They were a formidable team who went the extra mile to ensure all of us, regardless of cycling experience, had a great time.

Craig, East Sussex, UK

Excellent...

A wonderful way to do the End to End without the added stress of organising accommodation along the way and having to carry your own luggage.


The quality and quantity of all refreshments provided far exceeded what I had expected – well done to Pete and Les for their friendly competitive catering!


The organisation from the office end and by the guides on the trip itself was as good as we have always come to expect from Skedaddle.


Pete was very organised, efficient, knowledgeable and supportive. I had complete trust in his ability to deal with any problem with bikes or their riders along the way. He was approachable, friendly and entertaining. He was discretely encouraging when it was required but was able to let us, as adults experienced with cycling, to be independent.


Initially the cost seems high, but the standard of accommodation was very good, the catering by Skedaddle was excellent, and having all the worry of organising accommodation and baggage handling taken away from us was priceless.

Teresa, UK

Excellent...

A daunting ride which I felt challenged to do and was made enjoyable and easy by our wonderful guides. Peter and Les were constantly in attendance nearby or by phone. Our group was well managed by them. It was a friendly, helpful group. It was an expensive holiday but a very enjoyable one helping me to know a little more about my own country.

Jacqueline, Holywood, UK

I cannot praise the team enough

As a single lady joining a group I was made to feel welcome from the start. Thank you Skedaddle not only for my fantastic trip but I also raised over £3.000 for The Lymphoma Association.


Peter and Les were amazing. So patient, thoughtful, encouraging and such good fun. Excellent mechanics.


Loved the picnic days. Such a great variety and so much.Even the tablecloth adds to the special occasion. How could I cycle after?

Alysia, Lancashire, UK

Very good...

Peter and Les made a terrific team: their patience and unfailing good humour added hugely to the pleasure of the trip. They were always willing to go the extra mile – in every sense of the expression!

Anthony, Devon, UK

Great...

This trip enabled me to realise my ambition. Well organised, focussed on helping us achieve our LEJOG goal. Good camaraderie. Garmin system for route directions. Reassurance of back-up from guides in the event of problems.

Nigel, Surrey, UK

The Skedaddle service was faultless...

Both Richard and John were excellent. Great company, extremely thoughtful and helpful and always with a word of encouragement perfectly timed when needed.


Peter was brilliant. Nothing was too much trouble for him and his organisation was particularly good in that everything ran smoothly, there were no delays to the start of the day. He is a font of knowledge and added to the trips enjoyment with his descriptions of places, flora and fauna. He is also very good company.

Lawrence, Nottingham, UK

One of the best cycling experiences...

I can honestly say that this trip was one of the best cycling experiences that I have ever had. Both our guides, Peter and John, could not have been more helpful or considerate, the picnic lunches were excellent. Skedaddle are not the cheapest cycling tour providers in the market but the fact that this was my sixth trip with yourselves speaks volumes.

Neil, Cumbria, UK

The guides were superb from start to finish.

Kerry in the office was superb and very helpful. Good mix of picnics and cafes. Liked all the local specialties at the picnics.My favourite day was when the sun was out cycling to Bettyhills. The guides were superb from start to finish, both guides get 100%. Great local knowledge and the organisation was spot on.

Paul, Gloucestershire, UK

Outstanding...

The route was amazing, the picnics fantastic and the accommodation first class. The people were great and the guides were outstanding!

Giselle, Essex, UK
All email marketing communications from Skedaddle will come with the option to unsubscribe and you can also manage your subscription preferences by logging in to the My Account area of our website.
Give us a call on:
1-888-414-6437
Drop us an email on:
Trip Summary
Duration:

22 days

Prices From:

$4,145
Optional
Bike Rental:

$360
$1,095

Single Room:

$1,095
$5

Sustrans Donation:

$5
Trip Details
Place to place

21 nights hotel accommodation

19 days riding

1 rest day

Breakfast and some lunches

Guided and vehicle support

Group train station transfers

Luggage transfers

GPS device inc pre-loaded routes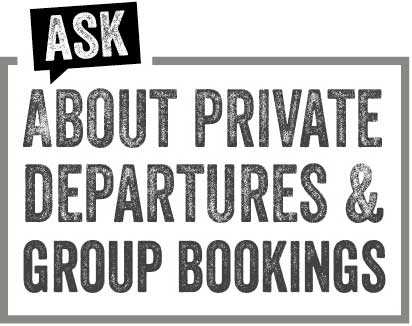 You may also like...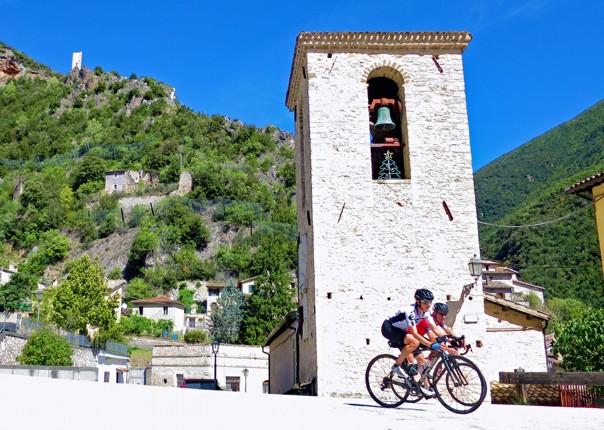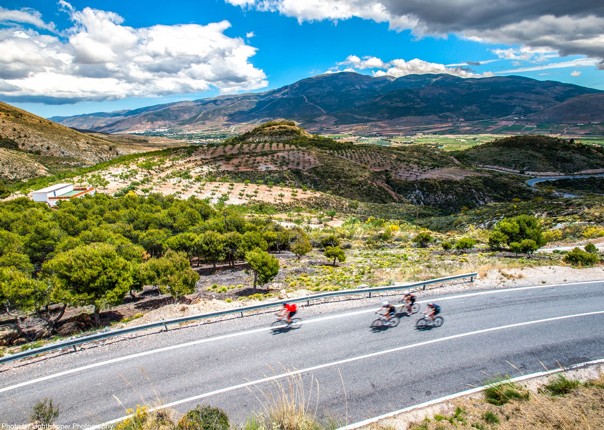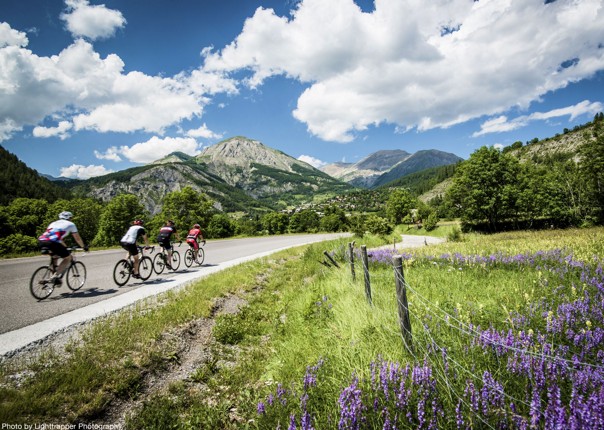 Skedaddle News, Views and Trip Stories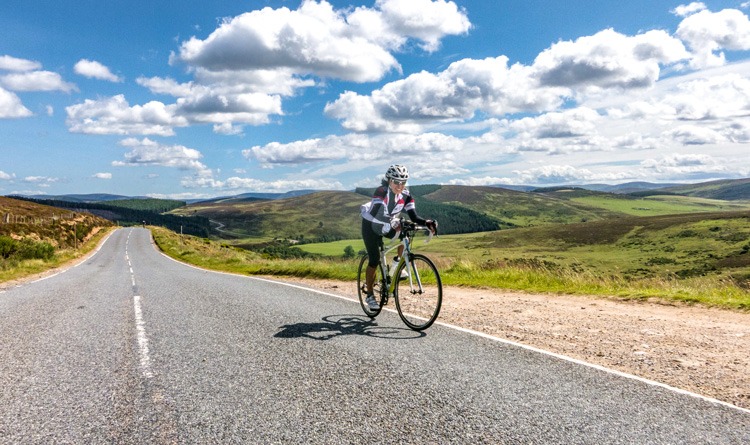 The post Your guide to cycling Land's End to John o'Groats appeared first on Skedaddle Blog.
Last Updated: 07/05/2020